The Real Reason Tony Iommi Left Jethro Tull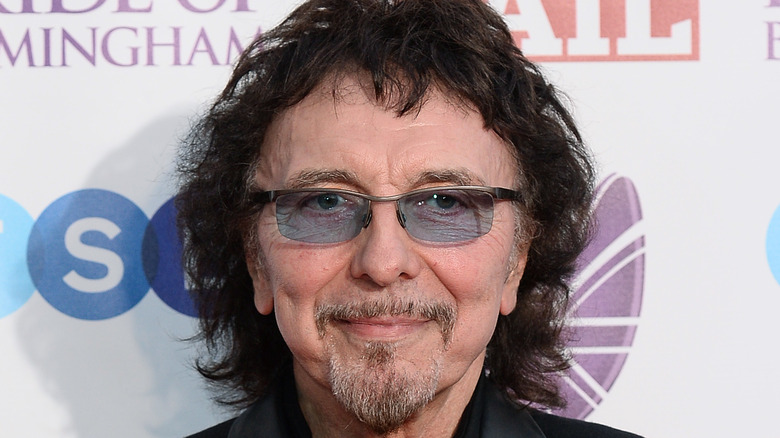 Jeff Spicer/Getty Images
Black Sabbath and Jethro Tull are two bands that are, on the surface, very different from each other. The former band was one of the first to introduce the world to heavy metal, releasing one classic album after another in the 1970s until frontman Ozzy Osbourne's substance abuse problems became too much to handle. The latter, while capable of recording heavy music, was definitely not metal — unless you were part of the committee that decided Jethro Tull's album "Crest of a Knave" should win the inaugural Best Hard Rock/Metal Performance Grammy over Metallica's "...And Justice for All." (To be fair, Tull wasn't the only non-metal act among the nominees, but they were also widely seen as the least heavy.)
Then again, vocalist-flautist Ian Anderson did say in a 1989 interview with Kerrang! (via Jethro Tull Press) that while he didn't consider his band to be metal, he also felt Tull defied genre categorization — a fair point for anyone familiar with the group's extensive discography. And if history had turned out a little differently, there's a chance Jethro Tull might have evolved into a metal band anyway. That's because their lineup once included a young guitarist by the name of Tony Iommi, who, of course, became much more famous as the architect of Sabbath's anvil-heavy, doom-laden sound — and the only member of the band to appear on all of their albums. So why did Iommi leave Jethro Tull, given that they, too, would enjoy tremendous success in the 1970s?
Iommi didn't want to be a mere sideman for Jethro Tull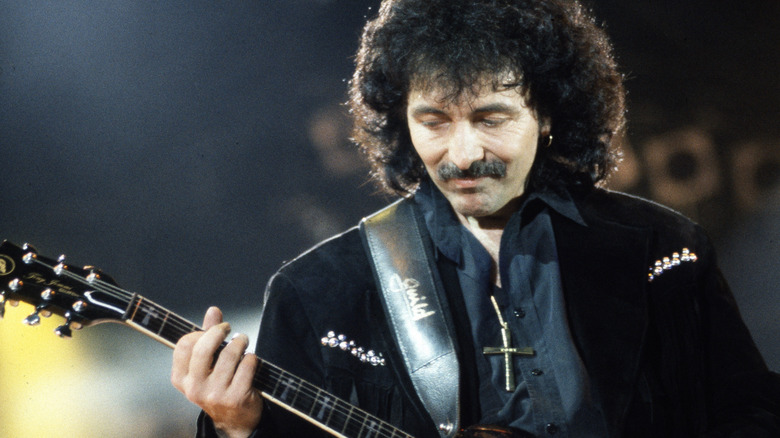 Michael Putland/Getty Images
Technically, Tony Iommi never left Black Sabbath — back when they were known by the not-quite-heavy-metal name of Earth, they briefly broke up in 1968. That allowed the guitarist to join Jethro Tull, which was, by then, a far more recognizable act. He even got to appear with his new bandmates on the "Rolling Stones Rock and Roll Circus," a televised concert organized by the Stones that aired on December 11, 1968. 
As it turned out, Iommi never recorded a single note with Jethro Tull. As noted by Boing Boing, the band was merely miming to a pre-recorded version of their single "A Song for Jeffrey" during their "Rock and Roll Circus" appearance. And he was out of the group soon after that — apparently, he missed his old bandmates and didn't want to be a sideman for an established band. "I felt a bit out of place," he revealed on an episode of "Backstaged: The Devil in Metal," via Ultimate Classic Rock. "I wanted to be able to earn my own dues, if you like. I didn't want to join a band that was already doing well and I was just going to be the guitar player."
According to Iommi, he decided to reunite the future Black Sabbath after realizing he wanted to be in a band with more teamwork. "I said to Geezer [Butler], 'Let's get the band back together,' which is what we did," he said. "We called Ozzy [Osbourne] and Bill [Ward] from London, and we said, 'We're coming back. If everybody's really serious about this, I'm willing to leave and we'll get back together again and really work at it.'"
Jethro Tull might have sounded much different if Iommi stayed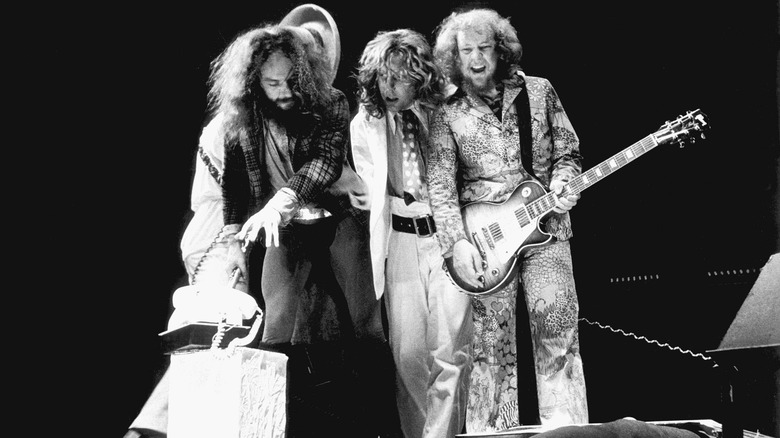 Michael Putland/Getty Images
Although Iommi's recollections suggest that Ian Anderson exerted too much control over Jethro Tull during the band's early days, the frontman maintained that he was willing to change Tull's sound if the guitarist hadn't quit. As quoted by Ultimate Classic Rock, Anderson told Planet Rock that Jethro Tull still didn't have a fixed creative direction in between their first and second albums; they were a blues-based band with a "slightly quirky oddity of having a flute placed in the middle," and Iommi was not a blues guitarist. But while Iommi may not have looked like the best fit for the band, Anderson was nonetheless prepared to accommodate the talented axeman.
"It would have radically changed the way Jethro Tull's music had gone," Anderson said. "It would have changed the way I wrote songs –- the batch of songs that became our second album, 'Stand Up,' in 1969. I ran through a couple of things with Tony and it seems it was not his cup of tea, the shape of those songs that I was working on."
It's an interesting alternate-universe scenario to consider — would Iommi's metallic riffing have meshed well with Anderson's flute solos? But if you come to think of it, things couldn't have worked out better for Jethro Tull and Black Sabbath, as evidenced by their iconic status as two of England's most successful rock bands of the '70s.