Why We're Worried About Mockingjay - Part 2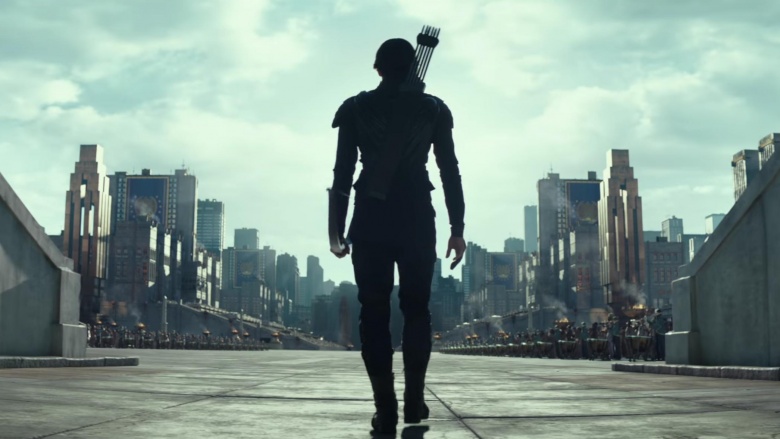 The Hunger Games movie franchise comes to a final conclusion when the much-anticipated Mockingjay – Part 2 flies into theaters on November 20. Will the franchise end with a bang? Or will critics tear it apart the way they destroyed The Twilight Saga: Breaking Dawn – Part 2? As we await answers, we're revealing a few reasons Katniss and crew might not have such a happy ending after all.
Did They Really Need To Split Mockingjay Into Two Movies?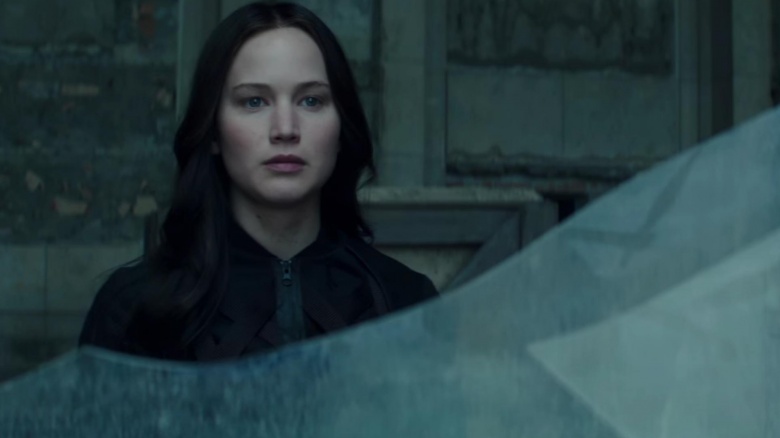 In the same way that Breaking Dawn parts 1 and 2 made a lot of money for Summit, the final Hunger Games chapters will likely earn enough cash to justify splitting the final book in Suzanne Collins' YA series into two movies—at least for Lionsgate, anyway. But what about diehard fans? Although it didn't earn nearly as bad reviews as Breaking Dawn, Mockingjay – Part 1 opened in November 2014 to the worst reviews the franchise had ever seen. If Part 2 opens to similar "meh" reviews, the franchise's send-off could leave a sour taste in people's' mouths. And speaking of...
America Is Kind Of Over It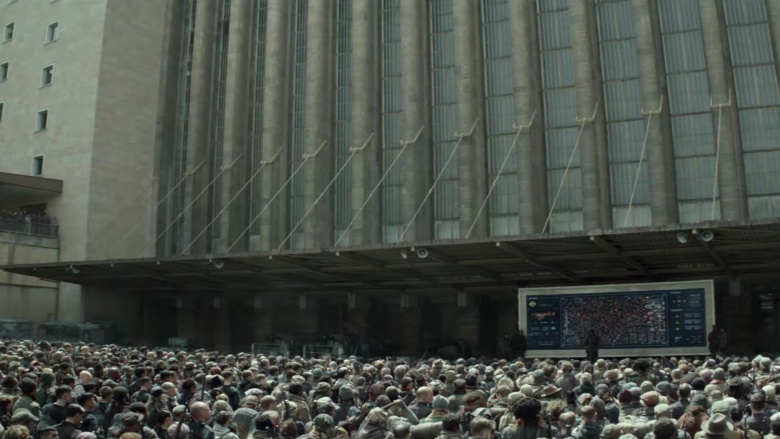 Mockingjay – Part 1 wound up being the second-highest grossing movie of 2014, earning a stunning $337 million, domestically. While that number would be impressive for any movie, it did feel a little light compared to the franchise's previous movies. In fact, Part 1' earned almost $100 million less than Catching Fire, suggesting that American audiences are starting to lose interest in all-things Hunger Games. Either that or they're just saving all their money for the big finale.
The Cast Is Probably Over It, Too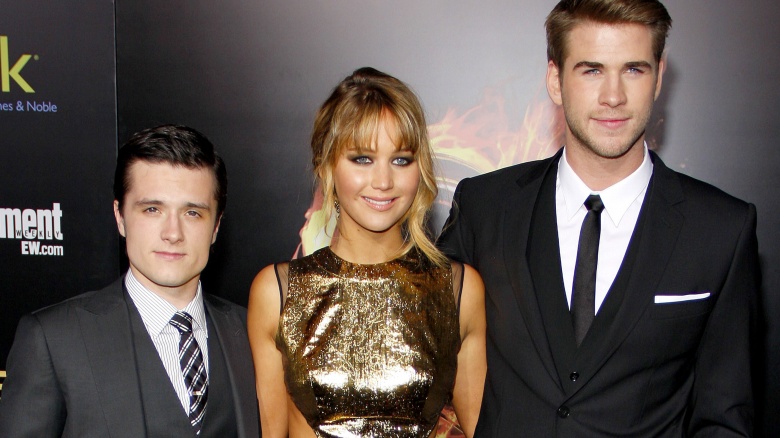 Although they've been nothing but gracious in public, it's inevitable that stars Jennifer Lawrence, Josh Hutcherson, and Liam Hemsworth might be a little sick of talking about The Hunger Games; after filming four-straight movies, who wouldn't? Not only that, their careers have changed considerably since the first Hunger Games movie opened in 2012; Jennifer Lawrence alone has won a Best Actress Oscar, and has to promote another movie she might win one for—David O. Russell's Joy—in December. If there is a bit of fatigue among the cast, hopefully it won't spill out into the press tour the way it did for the cast of Avengers: Age of Ultron. The last thing we need is a repeat of that PR disaster.
Mockingjay - Part 1 Was Kind Of Boring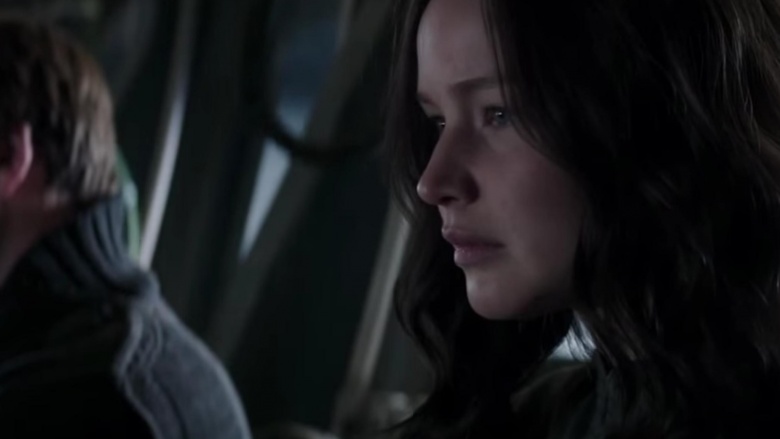 File this one under another reason Lionsgate might have been better off releasing Mockingjay as one movie. Even the biggest of Hunger Games fans will be the first to admit that Part 1 just was a bit of a letdown. One might say even dull. That's never a good sign leading up to the big finale. Even if they are saving the best for last, shouldn't they feed fans paying $15 or so dollars to see Part 1 a little something more than a bunch of depressing scenes and a vaguely miscast Julianne Moore? They can do better.
Promotion Has Been Pretty Soft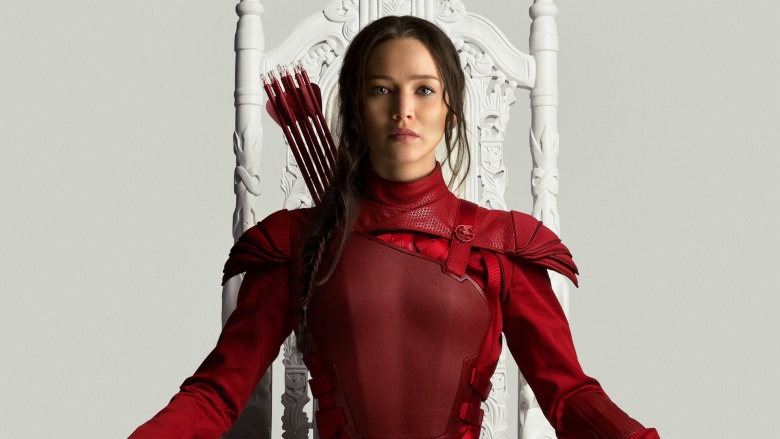 Mockingjay – Part 2 opens soon—but you'd never actually guess that based on the surprisingly (alarmingly?) light promotional campaign currently being run by Lionsgate; apart from two trailers and some posters, it's basically been non-existent. To be fair, they could be saving the big push for November, when the holiday season really starts to kick into full gear. That, or they're just assuming that people will know it opens on November 20 and buy their tickets. Either way, they should probably do something soon.
How Will They Handle Philip Seymour Hoffman's Death?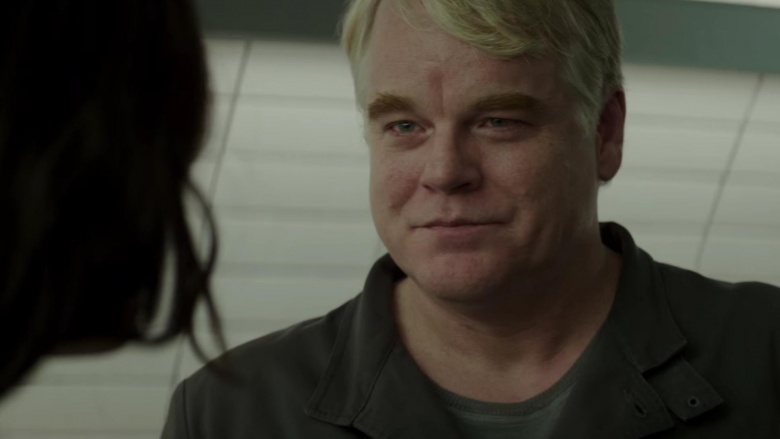 Philip Seymour Hoffman's tragic death in 2014 put a wrench into production of Mockingjay – Part 2; before he died, he still had two important scenes left to film. How did they handle the transition? According to director Francis Lawrence, they simply re-wrote the script. "He had two scenes with dialogue that were left and we decided we didn't want to try any kind of digital trickery with him," he told HuffPost Live last November. "So, we rewrote his scenes and gave his dialogue to other actors...He was one of the greatest actors, I think, of all time and I just think to try to fake a Philip Seymour Hoffman performance would have been catastrophic." Indeed.