Details About Mick Jagger's Secret Relationship With Marsha Hunt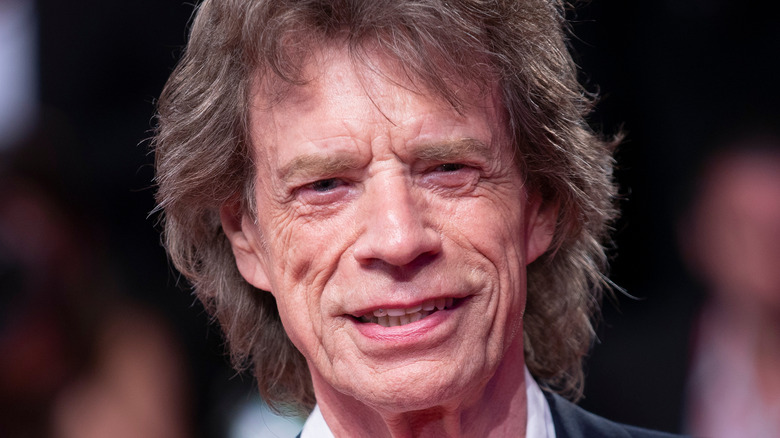 Shutterstock
In 1969, Mick Jagger was one of the biggest celebrities on the planet. The Rolling Stones had just released their iconic album "Beggars Banquet" the year prior, which featured the wildly popular singles "Street Fighting Man" and "Sympathy for the Devil." That summer, Jagger was also in Australia filming the movie "Ned Kelly" with his girlfriend Marianne Faithful, but ironically he was pursuing a secret relationship behind Faithful's back with another huge celebrity at the time.
American actress, model, and singer Marsha Hunt was also at the center of the world's attention after her role in the highly successful stage production "Hair" and becoming the face of the "Black is Beautiful" movement. According to The Independent, The Stones had asked her to take part in a photoshoot for their single "Honky Tonk Women," released in July of that year, but Hunt declined, claiming that sexualizing herself for the song was not the message she wanted to send. Feeling that she was a role model for Black women at the time, she said, "I didn't want to look like I'd just been had by all the Rolling Stones." But although she'd turned them down for a professional relationship, Jagger wanted something more. He wrote Hunt several letters from Australia that revealed his secret feelings for her.
Mick Jagger and Marsha Hunt's secret relationship was short but intense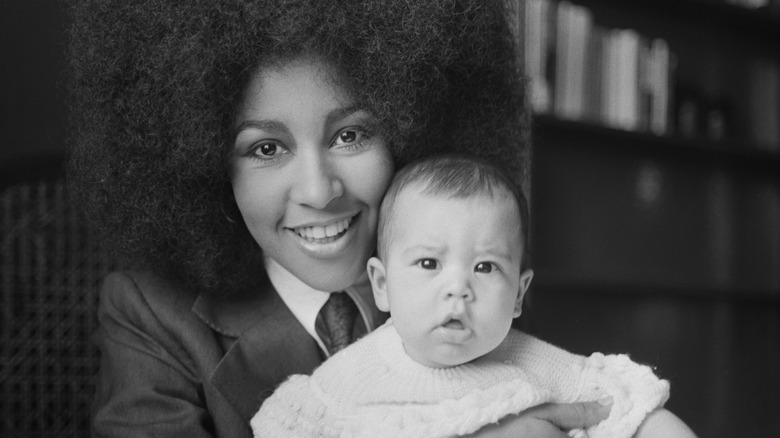 Jack Kay/Getty Images
As artdaily reports, Sotheby's put those letters up for auction in 2012. They contain a wealth of insight into Jagger's intellect and artistic drive at a tumultuous time, not only for the band, but for the world at large. Dr. Gabriel Heaton, book specialist at Sotheby's, said the letters "afforded an insight into how one of the central actors in the momentous cultural events of the time saw the world as it changed around him." They also contain priceless rock and roll memorabilia, as Jagger included the lyrics to "Monkey Man," as well as a track list with personal notes written by the singer.
According to Rocks Off Magazine, Jagger got no satisfaction from mere correspondence. Hunt wrote in her 1986 memoir "Real Life" that the singer eventually showed up at her front door in London in the middle of the night. "Framed by the doorway as he stood grinning with a dark coat ...," she wrote, "He drew one hand out of his pocket and pointed it at me like a pistol ... Bang."
Their relationship lasted only nine months, but the two ended up having a child together, a daughter named Karis. However, although he liked Hunt enough to use her as inspiration for hit songs like "Brown Sugar," he wasn't in it enough to accept that Karis was his child. He neither wanted to pay child support nor admit that he was the father, but finally did so after nearly a decade in the courts.