How This Sharon Tate Film Led To A Stuntman's Death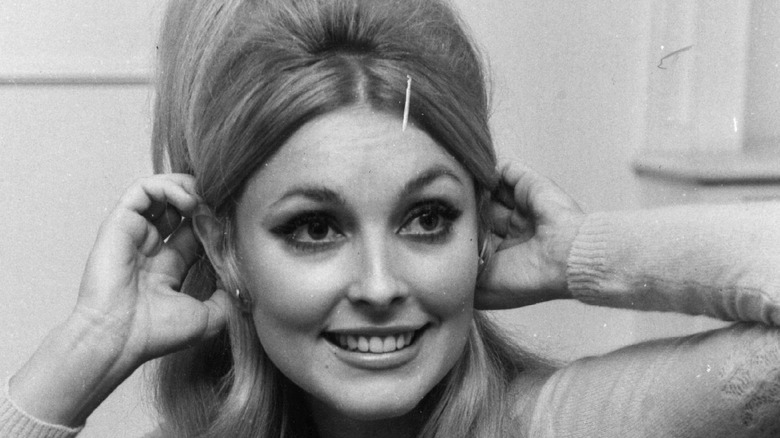 Keystone/Getty Images
When filming began for the now largely forgotten beach party film "Don't Make Waves," one of its stars, Sharon Tate, was exactly three years away from her death at the hands of the infamous Manson Family in the home she shared with her director husband, Roman Polanski. But in 1966, she was just another up-and-coming actress.
Released in 1967, "Don't Make Waves," was one of the countless "sex comedies" released in the '60s. Though the name sounds suggestive, it really just means a film comedically focused on various love affairs. In the film, Tate plays a surfer named Malibu and it's long been rumored that she was the inspiration for the Malibu Barbie though Mattel has never confirmed that, per The New York Daily News. Her co-stars included Tony Curtis and Claudia Cardinale.
According to IMDb, Tate told Polanski that the mood on set was a happy one until something unexpected and horrifying happened.
Bob Buquor was an experienced aerial photographer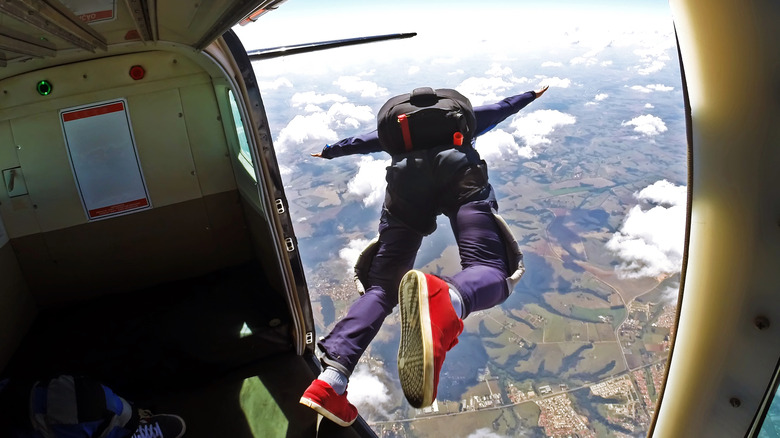 Shutterstock
Bob Buquor was a strapping 33-year-old Texan working alongside Sharon Tate and the other stars filming "Don't Make Waves." But he was no actor. As the International Skydiving Museum & Hall of Fame notes, he was an industry pioneer — among the first "camera flyers." That's basically a cooler way of saying Buquor would not only do the dangerous stuff but he'd do it holding a camera and filming.
According to AFI, that's just what he was doing on the morning of July 26. The film had only been shooting for a few weeks when production needed Buquor to capture footage of other stunt actors (subbing in for the film's stars) skydiving. To do that, Buquor himself would have to jump right alongside them.
This wouldn't have been a problem for Buquor, who was experienced at both filming and skydiving. Unfortunately, circumstances were out of his control that day. Per AFI, Buquor was in the air and filming when a huge gust of wind unexpectedly carried him out to sea. When he fell into the water, the weight of all his camera equipment pulled him down and he drowned.
A horrifying death but as the Skydiving Museum notes, he's still a very respected member of their community and is fondly remembered. The same can't be said for the film, which opened to mostly negative reviews.