The Sad Truth About Charlie Parker's Childhood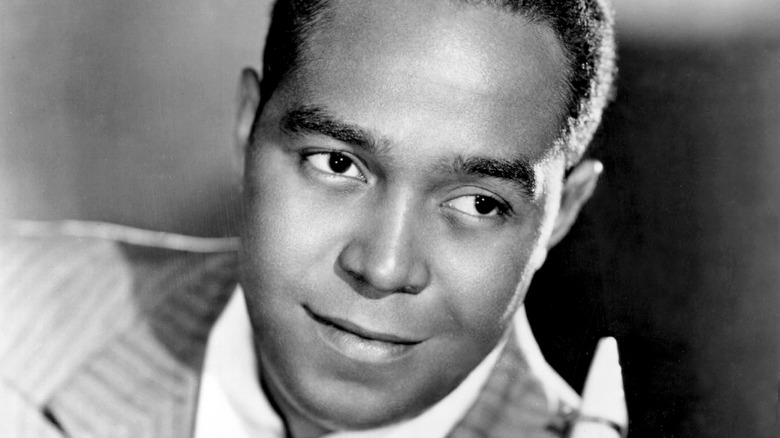 Michael Ochs Archives/Getty Images
Charlie Parker was born on August 29, 1920 in the Kansas part of Kansas City, and raised in the Missouri part. Run by the mob, Kansas City was a hub for the distribution of hard drugs throughout the southwest United States, per The New York Times in a review of Ross Russell's biography of Parker, titled "Bird Lives! The High Life and Hard Times of Charlie (Yardbird) Parker." Parker's illicit environment had an impact on him in destructive ways — but it also arguably made way for the disruptive jazz that he would become known for.
According to the Independent, Parker's father was an alcoholic with a gambling problem who left the family when Charlie was nine, before being fatally stabbed to death when Charlie was a teenager. But Charlie was doted on by his mother, which led to him being a "bit lazy and spoiled, but a good-natured boy," according to NPR, in a review of Stanley Crouch's Parker biography "Kansas City Lightning." Still, the music-loving Parker, eventually nicknamed "Bird," grew up fast. "When Bird was sixteen he looked 38," a club manager once said (via the New York Post). "He had the oldest-looking face I ever saw."
Charlie Parker began using amphetamines and opioids as a teenager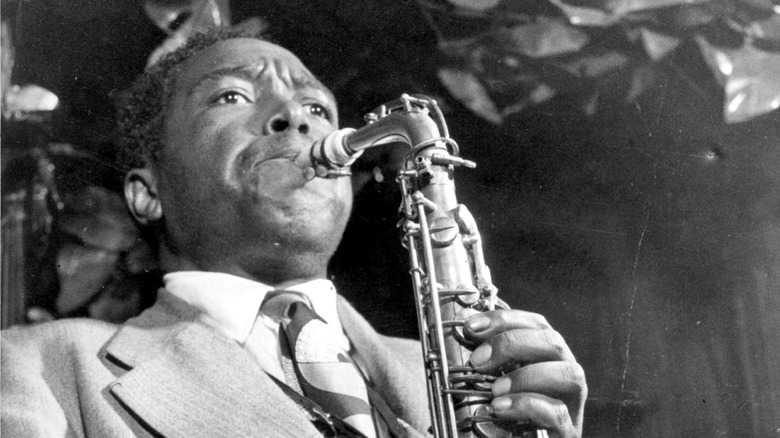 Michael Ochs Archives/Getty Images
In 1936, at the age of 16, Charlie Parker married his neighbor and high school sweetheart, Rebecca Ruffin, per the Independent. But marital bliss did not ensue.
According to the New York Post, Parker was 15 years old when he first tried heroin. Strangers had started to appear at his house and steal his mother's possessions. Ruffin was distraught to find Parker using a necktie as a tourniquet as he injected heroin into his veins, says the Independent. The couple soon separated, and Ruffin was left to raise their son, Leon, as a single mother.
At times, Parker was drinking port wine heavily and fueling his saxophone sessions with Benzadrine. But, as Martin Torgoff wrote in his 2017 book "Bop Apocalypse: Jazz, Race, the Beats, and Drugs," "the truly astounding aspect of this period of his life is how the onset of addiction coincided with such a quantum leap in his musical abilities." Parker used methamphetamine and heroin until his death.
Charlie Parker had to prove — and embarrass — himself in the jazz scene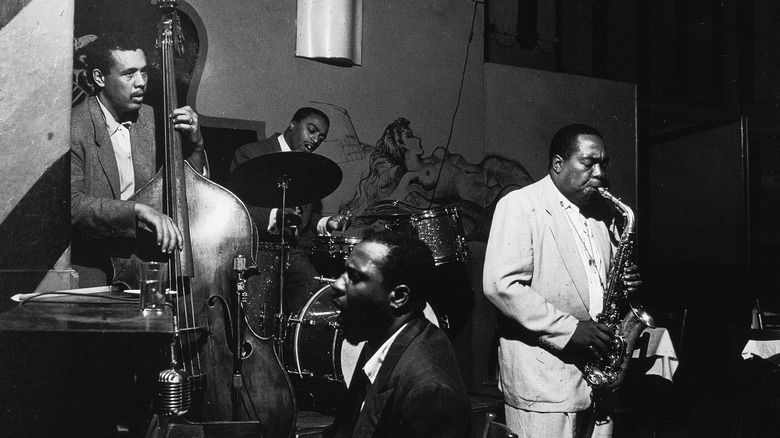 Bob Parent/Getty Images
The young Charlie Parker's circumstances weren't obviously conducive to fame and glory. According to The New York Times, his first alto saxophone was an 1898 model with "rubber bands and cellophane paper all over it and the valves were always sticking and the pads always leaking," kept in a case that his mother made of "pillow ticking, white and blue stripes, bought at a goods store and stitched firmly together on the family sewing machine."
"A guy comes up that looks like he just got off a freight car, the raggediest guy you'd ever want to see ... and he asks Goon, 'Say man, can I come up and blow your horn,'" musician Billy Eckstine said of Parker (via The New York Times). "He blew so much he upset everybody in the joint."
One day in 1936, a 16-year-old Parker showed up to play the sax with Count Basie's band at Kansas City's Reno Club, per the Independent. According to the New York Post, Parker played his solo at too fast a tempo, which prompted drummer Jo Jones to launch a cymbal at his feet. "I'll fix those cats," Parker reportedly said as he left. "Just wait and see."
The public humiliation inspired Parker to practice more fervently than ever, often for as many as 15 hours per day. It was also during this period that Parker formed his historic collaboration with trumpeter Dizzy Gillespie, and the pair pioneered the bebop movement in jazz.