This Is Who Hall And Oates' Rich Girl Is Really About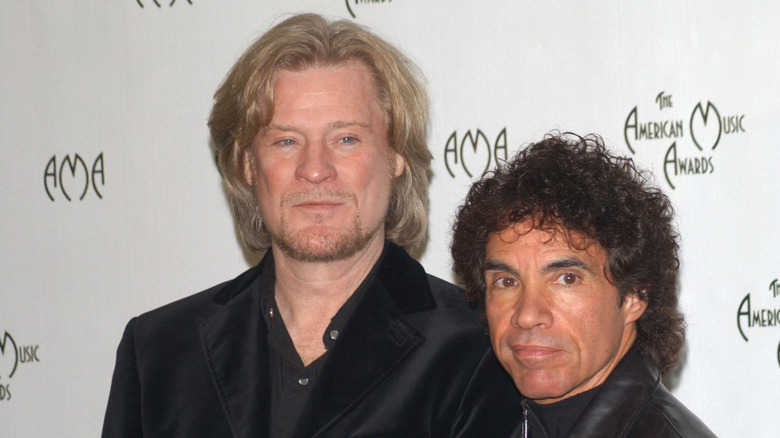 Shutterstock
Daryl Hall and John Oates have an uncanny ability to write the catchiest tunes we've ever heard. The duo topped the charts in the 1970s and '80s with number one Billboard hits like "Kiss On My List," "Private Eyes," "Out of Touch," "Maneater," and many more. They'd had some pretty stellar success with their first two singles, "Sara Smile" and "She's Gone," which both made it to the top ten in 1976, but their first number one came the following year with the release "Rich Girl."
Most of us can sing that song by heart at the top of our lungs every time it comes on the radio. Many of us probably even have an ex or two we can't not think about when it comes on. But there's one aspect of the song that a lot of us might not know about as we sing, "You can rely on the old man's money." Let's take a look at who "Rich Girl" is really about and see what we're all missing.
Rich Girl isn't about a girl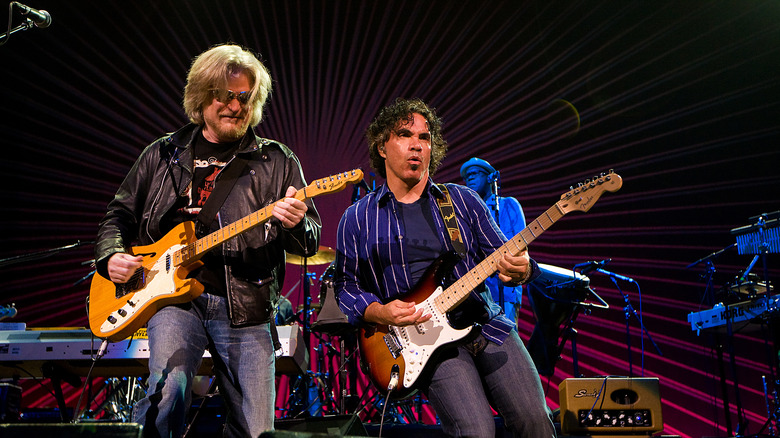 Shutterstock
In 2014, John Oates shocked TMZ when he revealed who "Rich Girl" is actually about. And it's not about a girl at all. Oates said that his partner in pop Daryl Hall wrote the song about an ex-boyfriend of Sara Allen, his then-girlfriend and, as The Vinyl Dialogues notes, inspiration for "Sara Smile." TMZ did some digging and found out that the guy who Oates called a "burn out" was one Victor Walker, a spoiled rich kid and heir to the throne of a vast Midwestern fast food dynasty. Walker's dad was the owner of The Walker Bros. Original Pancake House in Chicago, as well as 15 KFC franchises.
Figuring that even they weren't catchy enough for the radio to be friendly to a couple of guys singing "Rich Guy," they switched it up and the song launched them to stardom. Still, there's much more to the duo than writing songs we love to get stuck in our heads, many things that fans might not know about Hall and Oates.