This Is What Happened To The Original Occupants Of Las Vegas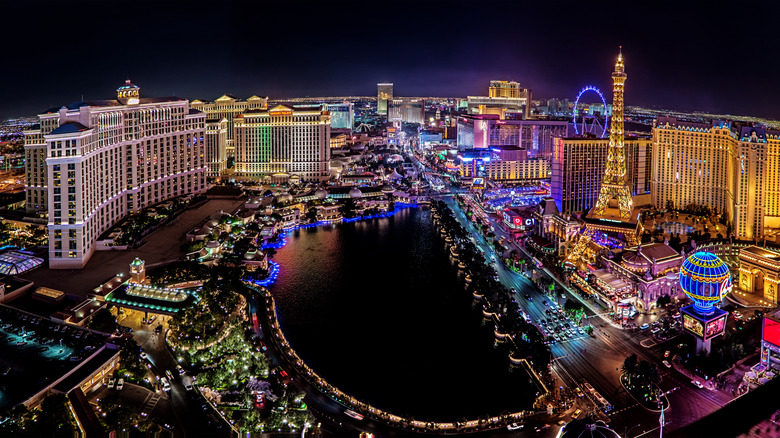 Shutterstock
Before it became famous as Sin City or the Neon Capital of the World, the area that is currently known as Las Vegas was home to a large number of significant Native American tribes. Nestled in the southwestern tip in the state of Nevada, Las Vegas is now known as one of the biggest gambling cities in the world. It is part of the Great Basin region, which includes Nevada of course, along with the states of California, Idaho, Oregon, Utah, and Wyoming (National Park Service). This territory in particular was the habitat of the Southern Paiute tribe.
The Native peoples of the area first encountered Europeans in the form of a Spanish friar in the late 1700s, says the Las Vegas Sun. But of course, with Westward Expansion, the western half of the U.S. was being settled by white colonizers for most of the 1800s. That included the Old Spanish Trail, linking Los Angeles with Santa Fe, New Mexico, which brought numerous white settlers into the area. Many of the indigenous groups that came in contact with Europeans were forced out of their homes as settlers sought land, taking it with threats and violence.
The original people of Las Vegas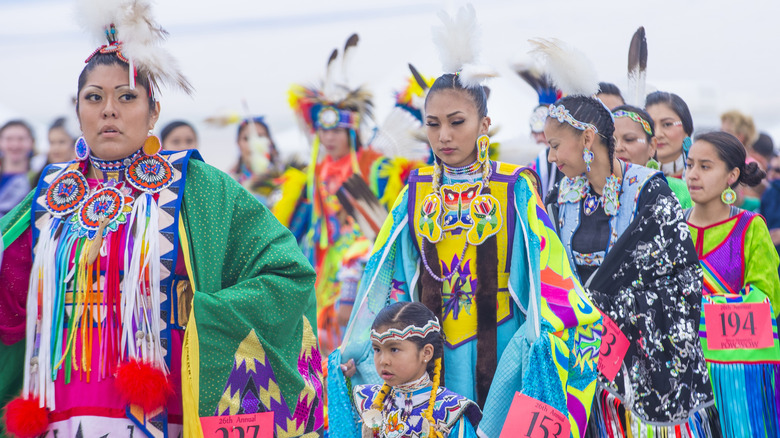 Shutterstock
By the early 1900s, a new rail line was being constructed that would change Las Vegas forever. A city quickly formed not long after the Los Angeles and Salt Lake Railroad made its way into the city (via Online Archive of California), making travel to and from the area easier. For most of that period Las Vegas was in the early stages of being the city that it is now, and by the 1950s, casinos, with their mix of entertainment and gambling, were the main attraction. At the same time, the area's original inhabitants suffered from disease and destitution.
But several remained in the area that they knew as home, right in the heart of the city, per Las Vegas Sun. This group is mostly known and referred to as the Las Vegas Paiutes, and today they live on just 31 acres of land located in downtown Las Vegas. This piece of land is owned and managed solely by the tribe. But that's just within city limits. Outside of the city, however, the Paiutes own even more land. They own 4,000 acres of territory just north of Las Vegas. This is where the vast majority of the Paiutes in the Vegas area live.
The downtown Las Vegas land was agreed upon between the Paiutes and a rancher named Helen Stewart. They agreed to 10 acres of land and in the 1997, they were returned another eight acres, which included burial grounds, per a 1998 Las Vegas Sun article.