How Julie Hanson's Cold Case Was Finally Solved After 49 Years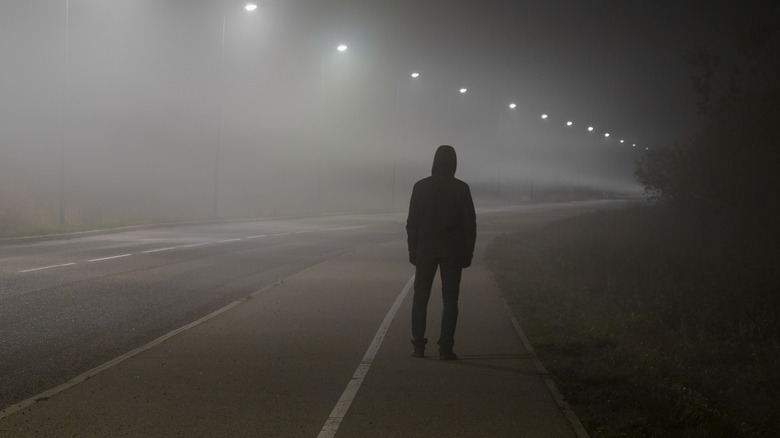 Shutterstock
In July 1972, Julie Hanson of Naperville, Illinois, borrowed her brother's bicycle to go to a baseball game. However, according to KIRO News, she never came home that night. Her parents reported her missing, and the townsfolk and local police department organized a search party the following day. The bicycle was found on a gravel road, and Hanson's body was discovered in a cornfield not far away. Investigators deduced that she had been sexually assaulted and stabbed to death, at least 36 times. However, despite authorities' best efforts, Hanson's killer evaded capture for decades after her death.
Still, the police working her case never gave up. Although the detectives assigned to it came and went, the department never closed her case, and their diligence finally paid off after 49 years of searching. "Unfortunately, the offender was not immediately found and our department never, in five decades, gave up looking for Julie's killer," said Naperville police Chief Robert Marshall. "The last 49 years, we've chased many leads, identified many suspects and all were eliminated through the exhaustive investigation of our detectives." But, just how did they do it? How did they finally catch Julie Hanson's killer after nearly half a century?
Police used DNA evidence to find Julie Hanson's killer
According to the Chicago Sun-Times, police in Minnesota arrested a suspect in Julie Hanson's case in June 2021. The man, Barry Lee Whelpley (pictured above), was extradited back to Illinois and his bail was set at $10 million. Whelpley, 76, was a neighbor of Hanson's at the time of her death. He was 27 years old when he allegedly raped and stabbed the 15-year-old Hanson. Although authorities did not reveal too much information about the evidence used to bring Whelpley in, Marshall did tell the media that it was thanks to "tremendous advancements" in the fields of "genealogy" and DNA testing.
Marshall was also very proud of his officers, contributing the justice they found for Julie and her family to their diligence, as well. He said they never considered the case to have gone "cold." They always had someone working on it. "We had Julie's picture on our desks in investigations for all these years," he said. For their part, Hanson's family released a statement in response to the news. "As you might assume, it has been a long journey for our family. We are forever grateful for all those who have worked on this case throughout the many years."