How A False Confession Led To The 'Happy Face Killer' Name
After a peak in serial killer activity in the 1980s, after which public awareness of serial killers saw them make the move into popular culture, by the early 1990s the number of active cases in the country was beginning to wane, according to Discover Magazine. However, such figures continued to exist, and — perhaps buoyed by notorious cases such as that of the famous Zodiac Killer — apparently continued to crave one thing just as much as violence itself: publicity.
Canadian-born Keith Hunter Jesperson was a newly divorced father of three who killed at least eight women between 1990 and 1995. Working as a truck driver, Jesperson exploited his transient lifestyle to avoid detection, spreading his crime wave across the U.S. from California to Florida before his ultimate arrest and imprisonment. Before his trial, Jesperson's brother supplied investigators with a letter he had received from the killer in which he openly confessed to the eight murders, according to Deseret News. Yet, Jesperson had been confessing to the crimes — albeit anonymously — for years by that point, in rather intriguing circumstances leading to his moniker of the "Happy Face Killer."
The false confession of Laverne Pavlinac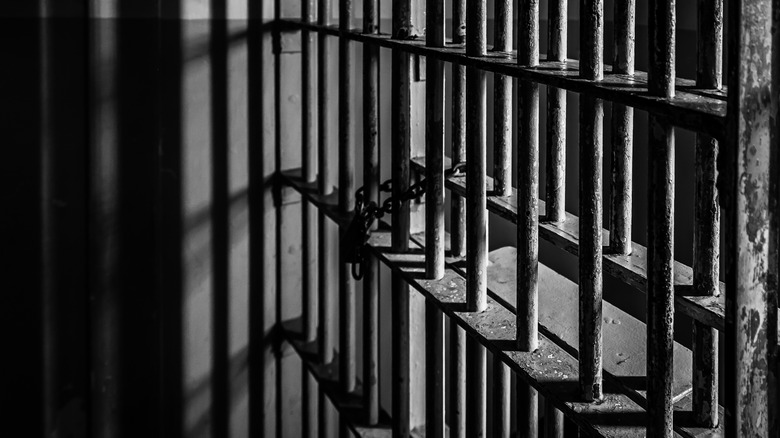 Shutterstock
Keith Hunter Jesperson's first victim was 23-year-old Taunja Bennett, whose body was discovered near the Columbia River on the outskirts of Portland, Oregon, on January 21, 1990. According to Biography, Jesperson had lured the woman to his home after a night of drinking, where he brutally assaulted and murdered her.
The discovery of Bennett's body was reportedly widely, with police asking for anyone with information related to the crime to come forward and aid in the investigation. Little did they know that what happened next would derail their investigation and prevent the capture of Jesperson for another five years.
According to The National Registry of Exonerations, Bennett's murder caught the attention of fellow Oregonian Laverne Pavlinac, a 57-year-old who was trapped in a relationship with her partner, 39-year-old John Sosnovske. Pavlinac had been involved with Sosnovske for 10 years and saw a chance in the Bennett case to escape a relationship that had reportedly grown abusive and unbearable.
After first supplying local police with bogus anonymous tipoffs that Sosnovske has been overheard bragging about the murder of Bennett, Pavlinac came forward with a false confession. At first, she claimed that Sosnovske had murdered Bennett but later changed the details to implicate herself, saying that she had also helped in the assault, murder, and the dumping of the victim's body.
Fearing the death penalty, Sosnovske pleaded no contest to the charges brought against him and was sentenced to life imprisonment in 1991. Meanwhile, Pavlinac was sentenced to 10 years behind bars.
The 'Happy Face Killer' reveals himself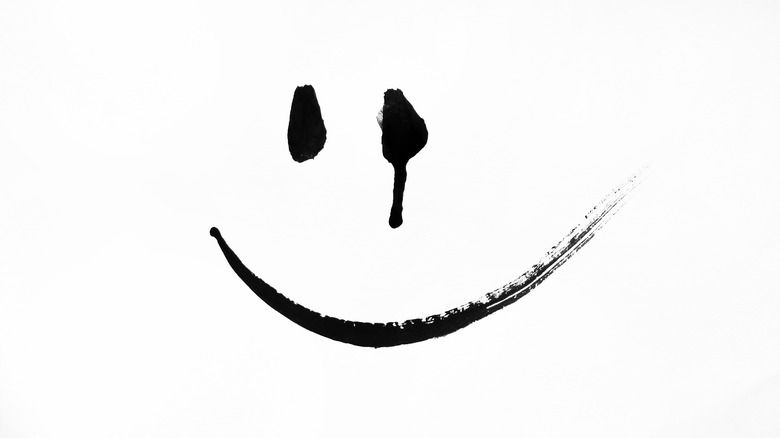 Shutterstock
Following Laverne Pavlinac's false confession, Keith Hunter Jesperson decided to become the latest serial killer to take credit for his own crimes. Per Murderpedia, the first message Jesperson wrote to make his crimes public was found on a restroom wall at a truck stop in Oregon. The message described in detail how and when Bennett was killed. It also mentioned how two other people took the blame.
A similar message was later discovered at another nearby location, but as the same source notes, there was nothing credible in either message to suggest that a third party had been involved. The messages could have been a prank or an attempt by a friend of John Sosnovske to discredit the findings of his 1991 murder trial. However, Jesperson sent a six-page letter to the Portland Oregonian, according to the same source, which gave intimate details of several murders and tied them all to the same person. Authorities then began to take the idea of a serial killer seriously. Each message had been signed with a doodle of a smiling face, which led the media to dub the then-unknown murderer the "Happy Face Killer."
The circumstances of Jesperson's capture the following year are somewhat mundane in comparison to the Hollywood parallels his letters and new moniker seemed to invite. After the discovery of the body of his last victim, Julie Winningham — who had reportedly been Jesperson's girlfriend — in March 1995, Jesperson was arrested on suspicion of her murder after being identified as the last person to be seen with her while she was alive. Pavlinac and Sosnovske were released from prison later that year, according to Biography.