What We Know About J.J. Abrams' UFO Documentary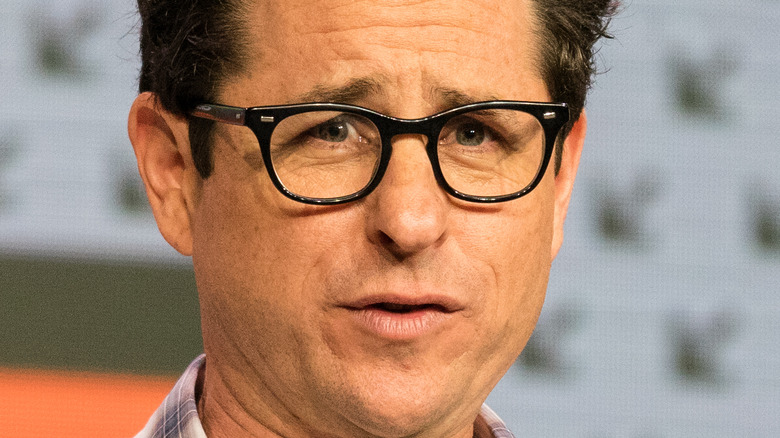 Shutterstock
Famous Hollywood director and producer J.J. Abrams is producing a new show about UFOs for the Showtime network, reports The Hollywood Reporter. Since the late 1940s, Americans have been obsessed with the idea of UFOs (unidentified flying objects) and the thought of other nonhuman beings making some kind of contact with Earth. Abrams just might be one of those people, according to an interview with Entertainment Weekly. This also won't be the first time the director is working on a project about UFOs. In the past, Abrams has directed popular sci-fi projects such as the "Star Trek" and "Star Wars" film franchises, per IMDb.
So far, we know that the docu-series, simply titled "UFO," is going to explore the impact that UFOs have on American society. It will also examine how powerful believers in UFOs have been viewed differently compared to the average citizen sharing the same belief. Apparently, this all comes thanks to sightings from Navy pilots over the years of flying things they couldn't interpret or understand, The New York Times recently reported.
The UFO phenomenon in the U.S.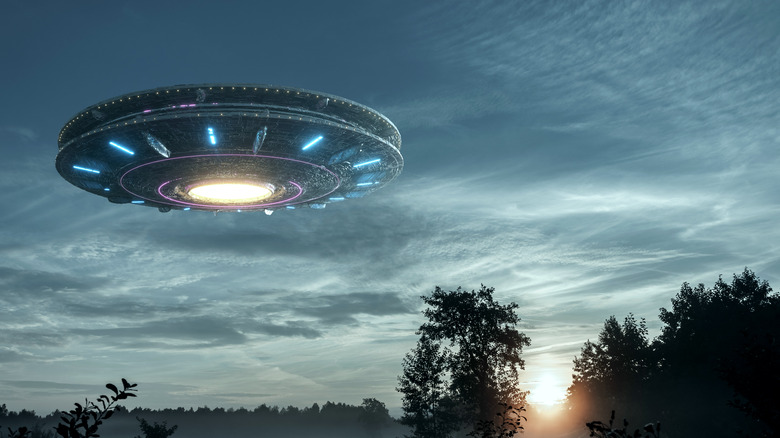 Shutterstock
According to History, there were 12,000 alleged UFO's sightings reported between 1947 and 1969. Nearly every state has had a UFO report, per this interactive map. These sightings included witnesses seeing flying saucers or unexplainable lights in the sky, alien abductions, and weird encounters (via Reader's Digest). "UFO" is set to explain all of that and possibly more.
What we also know is that the docu-show is going to expound on some popular theories about the subject. Particularly the speculation that the U.S. government is heavily invested in keeping the truth about UFO's from the public, and how the military is probably utilized in assisting. The show will look at the possible involvement of private corporations, too. It begs the question, how deeply have our leaders been mixed up in this so-called phenomenon and for how long?
"UFO" will premiere on August 8 on Showtime.