People Are Split On The Worst Red Hot Chili Peppers Hit Song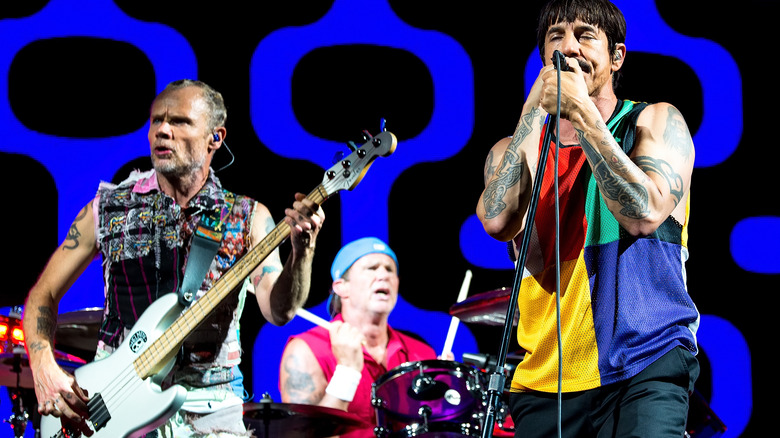 Shutterstock
The Red Hot Chili Peppers' first self-titled album hardly made an impact, but 1991's "Blood Sugar Sex Magik" marked their definitive arrival on the scene (even though, per Rolling Stone, as many as ten songs were cut from the album during its creation). They have gone on to release 11 studio albums, featuring some of the most iconic songs in recent rock memory.
Needless to say, though, it's certainly possible to have too much of a good thing. A lot of the band's most popular hits grate on listeners today, whether because they're too much of a departure from the Chilis of old, they're just not to their taste, or they've simply been played far too many times. To gauge opinions on the issue, Grunge asked 597 readers which is the worst Red Hot Chili Peppers hit song. Interestingly, two songs in particular essentially tied for the worst, scoring 21.61% and 21.78% of the total votes.
Hating the hits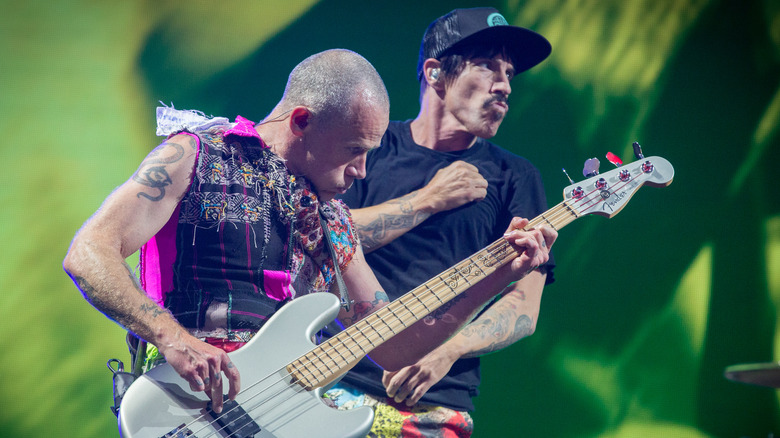 Shutterstock
The best of the worst of the band's hit songs, per the poll, was "Otherside," claiming only 8.71% of votes. This poignant song tackles the harrowing topic of drug abuse, and perhaps it hasn't quite outstayed its welcome as much as some of the Red Hot Chili Peppers' other hits: according to Setlist.fm, it's their ninth-most played song on tours.
The ever-raucous and inescapable "Give It Away" was next, receiving 10.89% of voters' ire. This is perhaps the band's best-known song, and also the one they've played the most live. In a 2019 interview with Alt 92.3 radio (via YouTube), Flea himself said it defines the band "in terms of sentiment, and in terms of rhythm and feeling." It seems some listeners aren't so fond.
The classic "Blood Sugar Sex Magik" single was followed by "Californication" (17.09% of votes), off the 1999 album of the same name. Like "Otherside," it's emblematic of the band's shift in direction post-Dave Navarro, and perhaps divides opinion for that reason too. From there, the race for the shameful crown of worst Chilis hit was an incredibly close one. "Can't Stop" (off album number eight, "By The Way") took the third spot with 19.93% of votes. "Dani California" of "Stadium Arcadium" claimed 21.61%, topped only by "Scar Tissue," which was deemed the band's worst hit by 21.78% of those polled. Anthony Kiedis named his 2004 autobiography after the latter, and it seems it evokes mixed memories in the fanbase too.