The Truth About Thom Yorke's Eye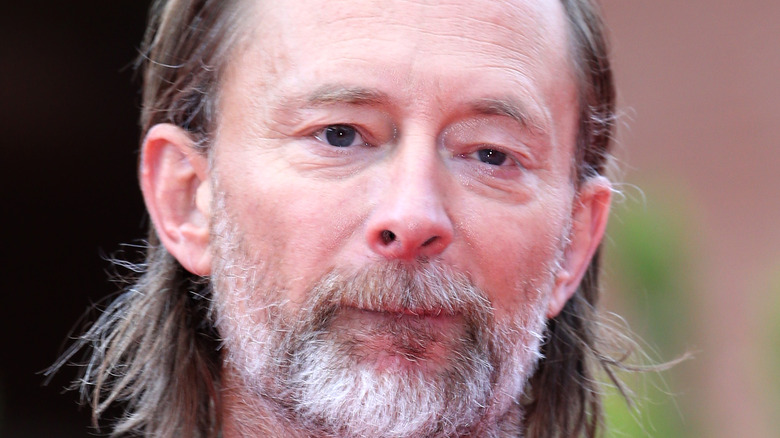 Franco Origlia/Getty Images
Thom Yorke's unique vocals are one of the many distinct parts of Radiohead, a band that is not known to shy away from the unorthodox. Unsurprisingly, Yorke's outlook on life appears to be right at home with the band's undeniable eccentricity and unique approach to songwriting.
Unlike most babies, the British singer was born with his left eye fixed shut due to a lack of eye muscles, per Billboard. Doctors were forced to graft muscles into his eye using tissue from his buttocks — a fix that helped but nevertheless rendered his left eye droopy.
The condition, defined as ptosis by the American Academy of Ophthalmology, would forever separate Yorke from his peers and appeared to lay the foundation for his comfort with the different. "I think we're all born with something wrong with us and that was mine," he said, adding that he grew to appreciate and take pride in his droopy eye.
Yorke was not always comfortable with his eye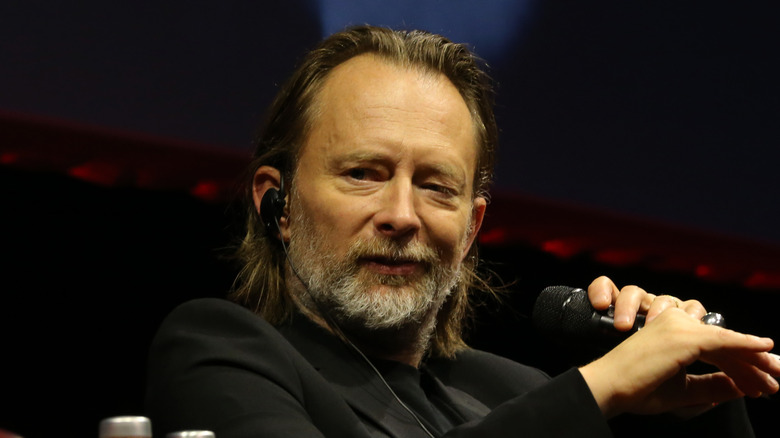 Elisabetta Villa/Getty Images
Thom Yorke might have come to terms with his droopy eye, but like many things in life, it took him time to accept it. Per Metro, Yorke said that his early years were defined by insecurity about his eye, which he believed was harming his chances with women. Eventually, a compliment from an admittedly drunk patron at a bar he worked at helped him come to accept his uniqueness and feel pride in it. "I worked in this pub and this old woman — she was so funny — she used to come in all the time, and she was the first person who really said to me,'it's the nicest thing about you,'" he recounted.
Per All About Vision, other celebrities with ptosis include Forest Whitaker, Tegan Quin, and Paris Hilton. Like Yorke, these artists have worn their ptosis with a badge of honor and used it to help them craft a distinct appearance in notoriously ruthless and overcrowded industries.