The Tragic Death Of Jane Austen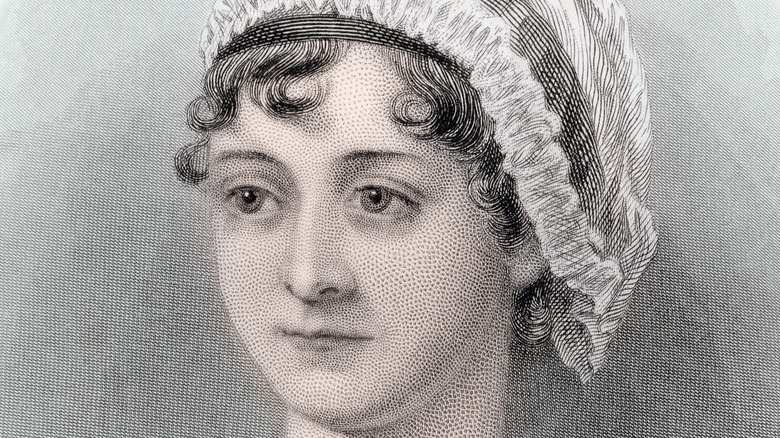 Graphicaartis/Getty Images
Novelist Jane Austen wrote about the game of marrying well during England's Regency Era — and the consequences for those who failed to secure the right match. Her iconic characters chronicled the stories of happy unions (Elizabeth Bennet, the protagonist of "Pride and Prejudice"), the misfortune of spinsters (Miss Bates from "Emma"), and those who refuse the suitors chosen for them (Mrs. Price from "Mansfield Park").
Austen, herself, never married. She did accept a proposal when she was 26 — although, the engagement lasted less than a day, according to Biography. Harris Bigg-Wither, her betrothed, a brother of her longtime friends Alethea and Catherine Bigg, was "very plain in person—awkward and even uncouth in manner," said the website, quoting the author's niece Caroline Austen. "I conjecture that the advantages he could offer and her gratitude for his love and her long friendship with his family, induced my Aunt to decide that she would marry him."
But a marriage of convenience wasn't what Austen wanted even though she knew about the hazards of poverty. Her father, George, died in 1805, pushing her family into financial peril and leaving no dowries for Jane and her sister, Cassandra, according to The Daily Beast. 
The Austen girls and their mother became nomads, staying with a series of friends and relatives. They moved so often that Literary Hub counts at least eight residences in four years. But Jane would face greater challenges when her health worsened in her early forties.
A brief life with lots of creativity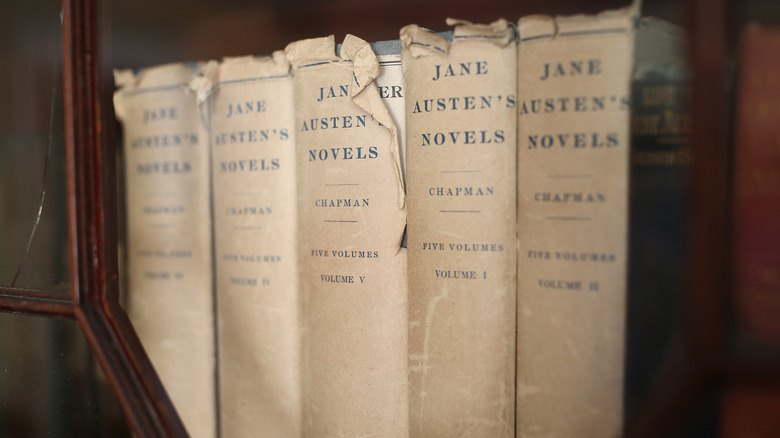 Dan Kitwood/Getty Images
Writing about romance fulfilled Jane, even as a youngster, and she produced significant works in her short life. She began creating stories and other works in her childhood and often wrote parodies of historical events and novels, said History Extra. 
Her brother, Henry, aided Jane in obtaining a publishing contract for her first book, "Sense and Sensibility," in 1811, according to the BBC. "Pride and Prejudice" and "Mansfield Park" followed and received good reviews. "Emma" came out in 1816.
Austen died from an unknown illness at the age of 41 in 1817, and while a few admired her work, she received little acclaim during her life since all her novels were published anonymously — something not unusual since writing was considered an "unfeminine" activity, according to the The New York Times. Her first novel, "Sense and Sensibility," had a byline of "By a Lady," said "Great Writers Inspire." Her second novel, "Pride and Prejudice" credited its writer with the words, "By the Author of Sense and Sensibility." 
What caused her death is still argued about — some believe Addison's disease (via PubMed) killed Jane. Others, like BMJ Journals, speculate about Hodgkin's lymphoma, while some think poison was the culprit (per CNN). 
Whatever, it was, Jane began feeling poorly in 1816. As her condition worsened she traveled to Winchester for treatment in 1817, before dying on July 18. Two books, "Persuasion" and "Northanger Abbey" were published after her death. Her last novel, "Sanditon," never was finished.