The Truth About The Youngest Olympian In The Modern Era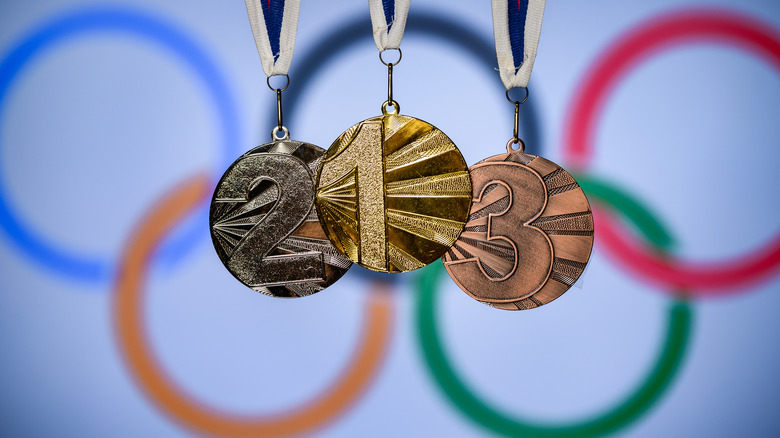 Shutterstock
The 2020 Olympic Games were set to be held in Tokyo, Japan, but the coronavirus pandemic unfortunately put the international sporting event on hold. But they weren't cancelled, only postponed. (According to Athlon Sports, the games have only been cancelled three times in the modern era, in 1916 due to World War I and again in 1940 and 1944 thanks to World War II.) In order to carry out the games as safely as possible, Japan had originally planned to conduct them without any fans in the stands, however, as The Guardian reported in June 2021, Japan announced that it was going to allow the venues to be filled to half capacity, meaning some events could see as many as 10,000 people. Spectators will not be required to provide proof of vaccination, but they do have to be Japanese in order to attend.
Due to the abnormal nature of the 2020 Olympics, such as the fact that they're being played in 2021, folks are looking back through the history of the games in the modern era, remembering the struggles, triumphs, and heartbreaks of previous tournaments. Did you know, for example, that only one person in the history of the games has ever won a gold medal in both the summer and winter Olympics? He was an American named Eddie Eagan, and he took the gold in boxing in 1920 and in bobsled in 1932. Let's take a look at another impressive Olympian from the modern era.
Greek athlete Dimitrios Loundras competed in the Olympics as a preteen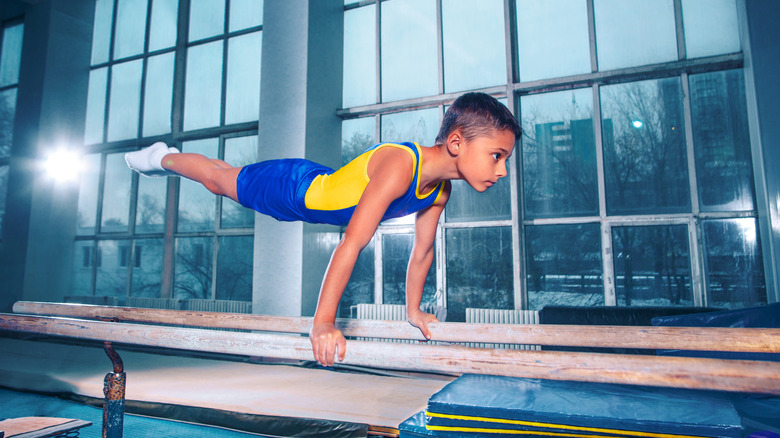 Shutterstock
The sport of gymnastics is one for the young. It is common for gymnasts to reach their prime as teenagers, but in 1896, one early bloomer competed in the Summer Olympics in Athens, Greece, and did pretty well for himself and his country. According to Inside The Games, Greek gymnast Dimitrios Loundras was only 10 years old — and 218 days, to be exact — when he took the bronze in the parallel bars event. Loundras would go on to serve in both World Wars and died in 1971, the last surviving competitor from the 1896 games, which were the first to be held in the modern era.
But Loundras' status as the youngest is kind of a technicality. He's the youngest to have been officially registered as an individual competitor and earn a medal. As Top End Sports reports, it is believed that a boy as young as 7 competed on the French rowing team in the 1900 games in the Netherlands, but his name has been lost to history.