What The French Used To Protect Their Turf In The French And Indian War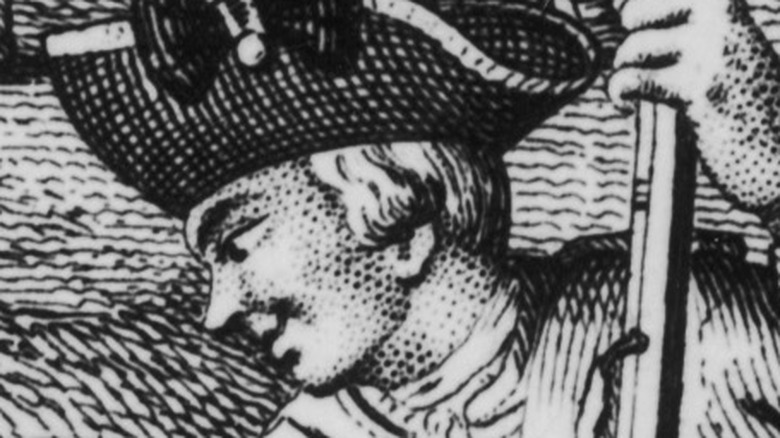 Hulton Archive/Getty Images
In her breakthrough special "Dressed to Kill," the British comedian Eddie Izzard exposes the absurdity of colonialism in just a few seconds of imagined dialogue between British colonialists and those they encounter on their campaigns (via Goodreads):
"We stole countries with the cunning use of flags. Just sail around the world and stick a flag in. 'I claim India for Britain!' They're going: 'You can't claim us, we live here! Five hundred million of us!' 'Do you have a flag?' 'No...' 'Well, if you don't have a flag, then you can't have a country. Those are the rules, that I just made up!'"
In the mid-1700s, the British flag was being deployed throughout North America, where the population of British colonialists exploded from around a quarter-million at the turn of the century to more than two million by 1770, according to the National Humanities Center. But the British had competition from the French, whose own colony — numbering 60,000 people, a fraction of the size of Britain's — was ready and willing to fight for supremacy in North America, and employ an equally absurd method of attempting to lay claim to the land.
'Do you have a plaque?'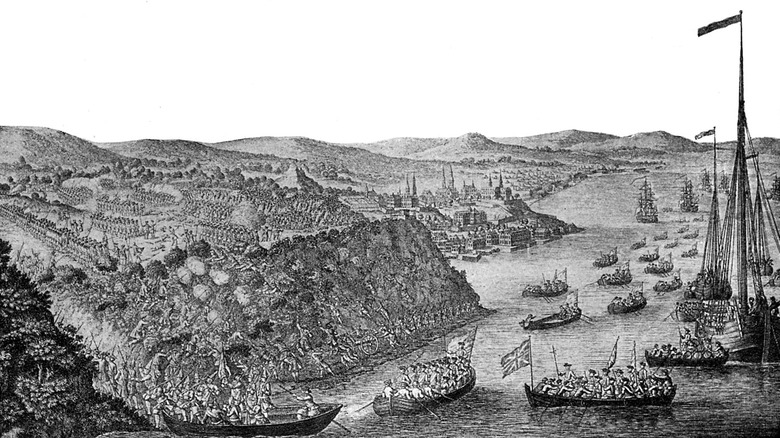 Culture Club/Getty Images
The French and Indian War began in 1754, and is notable in the history of America for a number of reasons. First, the name is entirely misleading. As noted above, the conflict was not at all between France and India — although France's trading outposts in the Indian subcontinent were being challenged simultaneously — but between France and Britain (via History). Second, the war is characterized by the warring colonies' alliances with Native Americans — which lies behind the name — especially in the case of the French, who relied on such arrangements to attempt to make up the shortfall in troops they had in comparison to their British counterparts.
And in what must surely be considered an optimistic tactic, French command also attempted to assert themselves with the cunning use of plaques. According to the American Battlefield Trust, French commander Captain Pierre-Joseph Céloron de Blainville, who with 200 men was charged with combating the encroachment of British forces in the otherwise French-controlled Ohio River Valley, took to laying lead plaques that declared the area French territory in the name of Louis XV.
Predictably, the plan didn't work. The French and Indian War concluded with the Treaty of Paris of 1763, which saw great swathes of North America ceded to the British. It would take another two decades of strife on the continent and the conclusion of the American Revolution for British soldiers to finally withdraw from New York City, which by November 1783 was the British Empire's last military position in the liberated United States (per History).