Did Amelia Earhart Have Any Kids?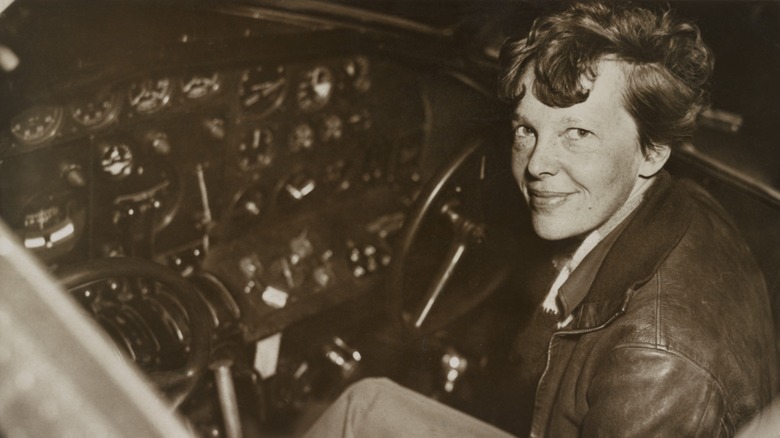 Shutterstock
Amelia Earhart, the record-breaking American aviator, didn't start flying until she was 24. She was not particularly interested in flight as a young child, but after she took her first plane ride, she was hooked, saying: "By the time I had got two or three hundred feet off the ground, I knew I had to fly" (via Amelia Earhart). And fly she did. She bought her first plane in 1921 and by 1922, she was already breaking records, becoming the first woman to fly solo above 14,000 feet, per History. In 1932, she made history by becoming the first woman to fly solo across the Atlantic Ocean, completing the task in around 21 hours later.
Earhart went on to break several more flying records, including becoming the first woman to fly solo nonstop coast to coast, setting a new long-distance record in the process; becoming the first person to fly across the Pacific between Honolulu and Oakland, California solo, becoming the first person to fly solo from Los Angeles to Mexico City. She also wrote several books about her experience, and was a vocal supporter of equal rights.
Earhart had two stepsons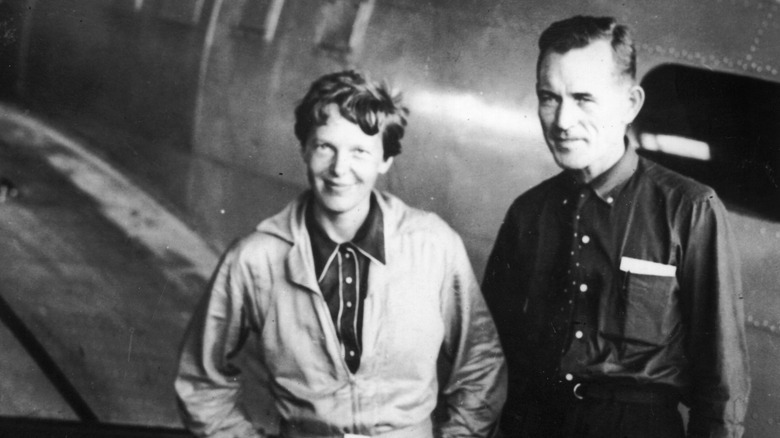 Topical Press Agency/Getty Images
With all that she had going on, it's no surprise Earhart did not have much time to start a family. But while she never had biological children of her own, she did have two stepchildren. In 1931, Earhart married the publisher George P. Putnam, who had two children, George Palmer Putnam III and David from a previous marriage (via ancestry.com).
Tragically, Earhart set off on her final flight on June 1, 1937. Accompanied by her navigator, Fred Noonan, she intended to fly around the world, but tragically, they disappeared en route. She was never heard from again, leaving her family — and the nation — behind with no answers as to what had happened to her. Despite spending millions of dollars searching for Earhart, no trace of her was ever uncovered, and to this day, the mystery of Earhart's disappearance remains unsolved. Her stepson George Palmer Putnam III never stopped wondering what had happened to his stepmom, telling the "Palm Beach Post" in 2004: "If they could bring up something, it will bring a close to it. End the crazy stories."