How Many Victims Did Keith Jesperson Have?
There are plenty of different motives that can be found across the world's serial killers, and sometimes the driving forces behind their macabre crimes are never uncovered. Others are a bit more transparent. Dennis Rader — also known as the BTK killer, a moniker that stands for "Bind Torture Kill" after his modus operandi — was caught after he sent letters to a news station to prevent his heinous crimes from fading from the spotlight. This obvious play for attention has helped experts better understand his motives and the pleasures he gained from executing his sinister plots to kill.
Amid his slew of murders against women, who he strangled to death, Keith Jesperson became known as the "Happy Face Killer" after he took up the unusual habit of drawing smiley faces on his letters to the media. Similar to serial killers like Rader, who took a liking to playing cat and mouse with the media, Jesperson was ultimately arrested and placed behind bars for the murder of eight women, Murderpedia reported.
Despite only being convicted of eight murders, Jesperson claimed that he killed 166 people, per Biography. Yet none of these additional murders have been confirmed, and Jesperson's clear appetite for attention suggests that he might have fabricated additional murders as a disturbing claim to fame.
Keith Jesperson's victims were all female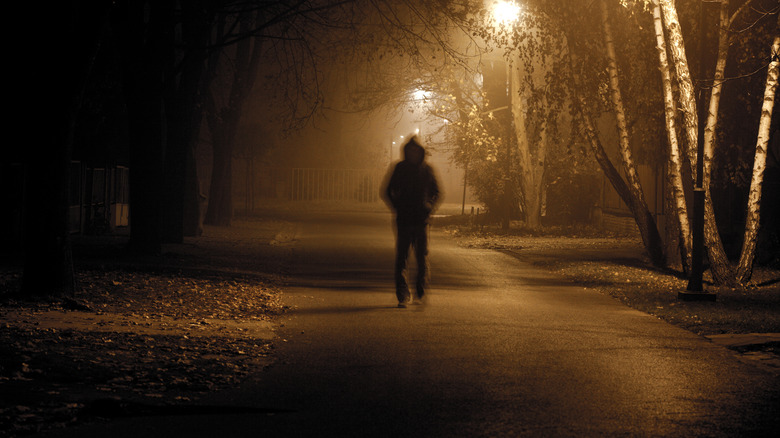 Shutterstock
Keith Jesperson's known victims were all female, a pattern that has been observed in multiple other serial killers, including Jack the Ripper. As reported by Biography, Jesperson often raped his victims before strangling them to death. The seed for this signature was planted when he killed his first victim, Taunja Bennett, a 23-year-old developmentally disabled woman. His final victim was Julie Winningham, a former girlfriend who would ultimately be the cause of his imprisonment.
Like Rader, Keith Jesperson's need for attention pushed him to risk capture. As reported by ABC News, five years of getting away with his murders did not sit well with the killer. Amid his frustration, he wrote a six-page confessional letter to the local newspaper The Oregonian, signed with his signature happy faces. He was eventually questioned due to a receipt that contained his name found on Bennett, and turned himself in after realizing that an escape from his reckoning was not possible.