Did Charley Pride Really Have A Secret Son?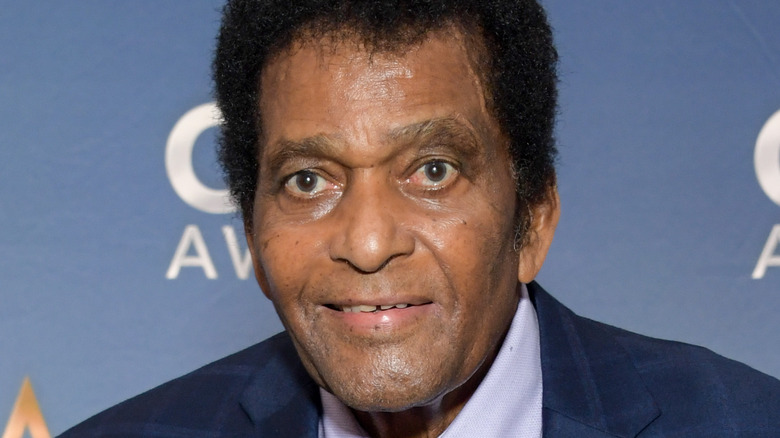 Jason Kempin/Getty Images
The country music world suffered several devastating losses in 2020. The genre lost many great musicians, including Kenny Rogers, John Prine, Harold Reid, Joe Diffie, Millie Small, Charlie Daniels, and more. The year was sadly capped off by the heartbreaking death of country legend Charley Pride in December. According to The New York Times, the 86-year-old singer died in Dallas after contracting COVID-19.
But while his time on this earth has come to an end, Charley's life's story continues to unfold the year following his death. As The Boot reports, a man from Texas filed a lawsuit disputing Pride's will. The man, 41-year-old Tyler Pride of Tyler, Texas, claims that the singer was his biological father. Tyler says that he knew his entire life "that [Pride] was Dad." His mother, Joyce Ann Tines, reportedly met the country star on an airplane on which she was working as a flight attendant, and the two carried out an affair that went on for at least a decade. "He loved her," said Tyler Pride. "They loved each other. It was not a casual affair." He said that the pair even planned to have a baby — apparently Pride's decision — despite the two not being married to each other.
But the fact that Pride was already married, to wife Rozene Pride, with three children, obviously caused problems in his relationship with his fourth son. The singer believed that knowledge of his illegitimate child from an extramarital, interracial affair would be bad for business. So he tried to limit their interactions to a few phone calls a year, but that wasn't good enough for Tyler.
Charley Pride's secret son was not listed on the country singer's will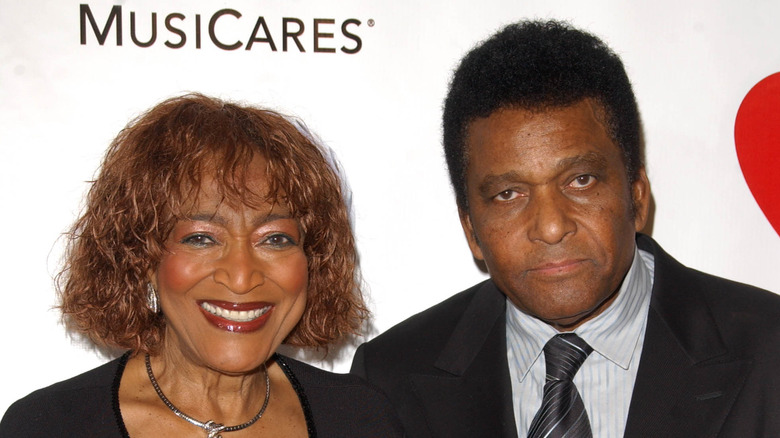 Shutterstock
The three children Charley Pride had with his wife Rozene — Carlton, Dion, and Angela — are listed on the country music star's will. But as The Dallas Morning News reports, one name is glaringly absent from the document, and Tyler Pride believes that mistake should be corrected. Rozene Pride, serving as the executor of Charley's estate, unsurprisingly doesn't agree. She called Tyler's lawsuit a "heartbreaking" attempt to "try to tarnish Charley's reputation and break Charley's estate plan in the hope of getting more money for himself." She said that while the singer was still alive, Tyler just viewed him as his own personal "cash cow" whom he "only called when he wanted money."
Rozene did not wish any ill will on Tyler, expressing her hope that he will "find peace in his life," but she has not been pleased with the way he has handled the situation. She said that he used the lawsuit as a leveraging tool, showing her a draft of it before filing it and giving her a list of demands. "That shows how little he knew about his father," she said in a statement, "because Charley would never be bullied and neither will I."
For his part, Tyler did admit that he filed the lawsuit as a means to figure out what kinds of financial inheritance he may be entitled to, but he definitely has good reason to make such demands, for as Rozene tacitly admits — whether intentionally or not — Pride really was Tyler's father. And she's not the only one who agrees.
The courts ruled that Tyler was indeed Charley Pride's secret son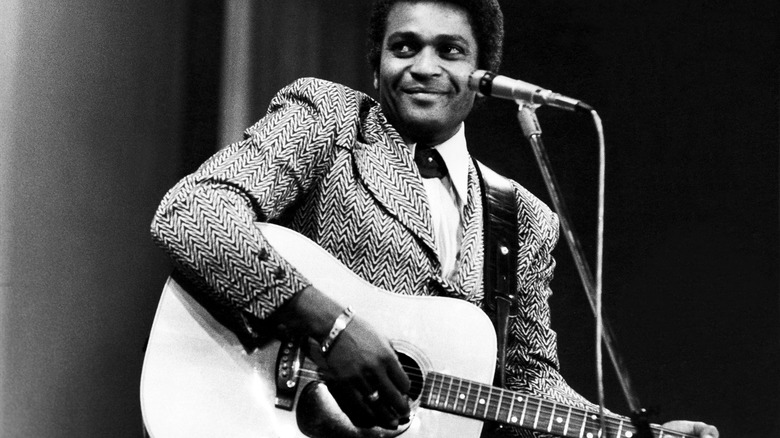 Michael Putland/Getty Images
While it might be easy to assume that Tyler is just some kind of crazed country music fan who wants to take advantage of the tragic death of Charley Pride, the plaintiff in the lawsuit actually has court-certified documentation confirming the parentage. The Dallas Morning News found court records from 1992 that revealed that DNA evidence had proven that Charley Pride was indeed Tyler's father. That ruling from nearly three decades ago, when Tyler was just 13, led the court to order that his last name be changed to Pride. There were financial obligations levied on the singer, as well. He was forced to pay $92,000 in overdue child support, as well as $4,000 monthly payments to Joyce Ann Tines.
So on the surface, it appears that Tyler Pride does have some legal standing in the case. Charley Pride was his father, and as such, he deserves to be a part of the country legend's will. It's the least the family could do after relegating the man to the life of "a secret that Charley believed threatened his brand and reputation." He said he hopes that the lawsuit will settle once and for all the fact that he was part of Pride's family. When the singer died, no one from his "legitimate" family even let Tyler know what had happened. He hadn't even known Charley had been sick. He ended up being told by a friend. "I loved him," Tyler said. "After all, he was my dad, too."