The Worst Green Day Hit Song Might Surprise You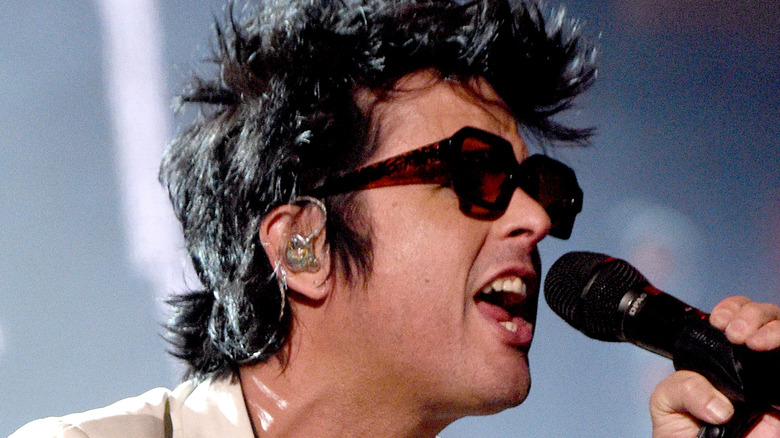 Kevin Mazur/ama2019/Getty Images
The year was 1994. Kurt Cobain had just died, marking the end of Nirvana's brief, yet heavily influential run as the world's biggest and most important band. As such, several rock bands were filling the void left by Nirvana and making sure the genre remained relevant going forward. Among those groups was Green Day, a three-piece punk band from California whose third studio album, "Dookie," had become a surprise hit that year, yielding would-be classic singles such as "Basket Case," "Longview," and "When I Come Around." Along with bands like the Offspring and Rancid, Green Day brought punk rock back to the public consciousness, and despite drastically changing musical trends (and the debacle that was the "¡Uno!, ¡Dos!, ¡Tré!" trilogy), they're still at it in the 2020s, having recently released their 13th album, the colorfully-titled "Father of All Motherf***ers."
In the 27 years since the breakout success of "Dookie," Green Day has had several other major hits on the rock charts, but not all of them are beloved by their fans. And since we wanted to find out which of these songs is the "worst," or least popular from the band, we took six of their biggest hits and asked 597 readers from the U.S. which of them they like the least. Given how we included some overplayed Green Day tunes among the selections, it was rather surprising to see this song topping the survey.
This Green Day hit was not a minority choice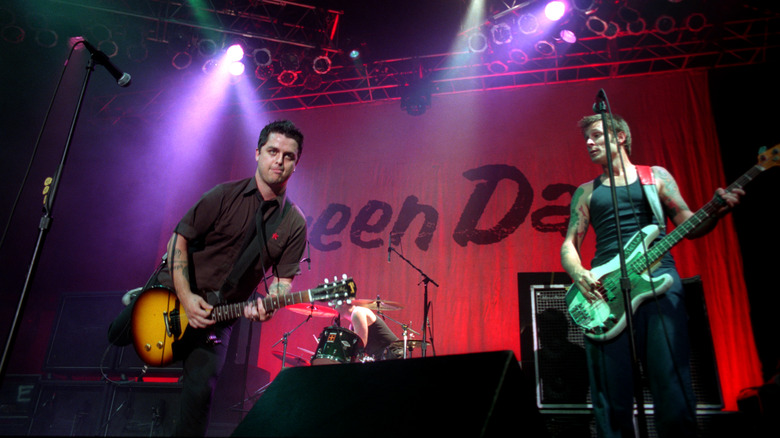 Hiroyuki Ito/Getty Images
If you come to think of it, the runners-up in our survey arguably have some mitigating factors that could have saved them from topping the poll. "Boulevard of Broken Dreams" (sixth, 10.89%) is undeniably catchy despite its slower-than-usual tempo, "Good Riddance (Time of Your Life)" (fifth, 13.07%) is still a popular graduation staple, "Basket Case" (fourth, 15.91%) is a fast-paced, fun, yet frank exploration of frontman Billie Joe Armstrong's mental health issues, "When I Come Around" (third, 16.58%) is another enjoyable sing-along with hooks for days, and "Wake Me Up When September Ends" (second, 18.59%) is a loving tribute to Armstrong's late father. 
All of the songs listed above can be considered overplayed, and that's usually one reason why present-day fans hate classic hits. However, none of them were disliked as much by our respondents as "Minority," the first single from Green Day's 2000 album "Warning," which got 24.96% of the vote. Perhaps this time around, it's a case of not being as popular as the other five tracks? As pointed out by Louder, "Warning" is largely overlooked these days, despite being the most significant departure from the trio's signature pop-punk sound at the time of its release.
That said, many Redditors have a very favorable opinion of "Minority," with u/WelcomeToMyWorld21 stressing that it's a politically-themed song that doesn't try to "scare" listeners. On the other hand, Rolling Stone opined in its slightly critical review of "Warning" that among other perceived faults, Armstrong doesn't sound all too convincing on "Minority" when he, as a wealthy rock star and family man, sings about "marching out of time to my own beat."