The Reason Stephen King Is Giving Away Some Of His Short Stories For $1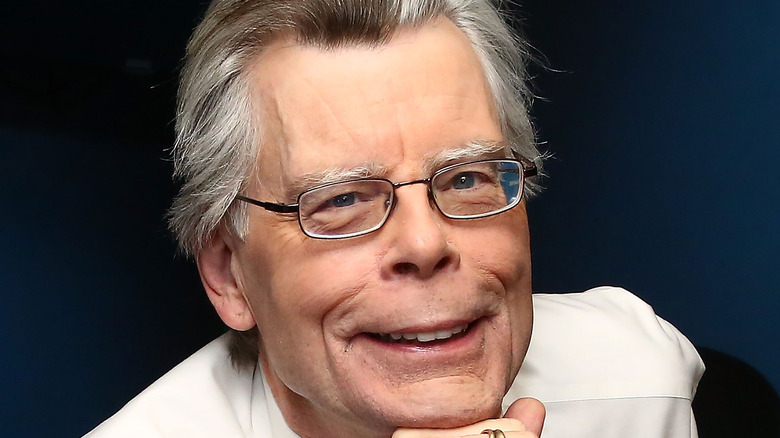 Astrid Stawiarz/Getty Images
Stephen King is among the world's most accomplished, prolific, and successful writers. He is best known, of course, for his spine-chilling tales of horror. From his haunting debut "Carrie" to the inimitable "The Shining," and more recent releases like "Under The Dome," his novels have delighted and terrified generations of readers.
It hasn't always been easy for Stephen King, and not everything he has produced has been a resounding success. Still, having been in the business as long as he has ("I have outlived most of my most virulent critics," he told The Guardian in 2019), that's to be expected. As his net worth of $500 million (per Wealthy Gorilla) will attest, he's a true literary megastar.
As such, it stands to reason that he can afford to be rather generous. He has made the license to some of his lesser-appreciated short stories available for just a single dollar, in fact.
Of course, these are no big-budget movies. This isn't Jack Nicholson in "The Shining." What King is offering for $1, per No Film School, is the chance for students of the medium to make their own versions of some of King's frightening tales for their resume. Commercial licenses are not included, meaning that they can only be showcased at movie festivals (student category), but it's a fantastic initiative.
Stephen King's "Dollar Babies"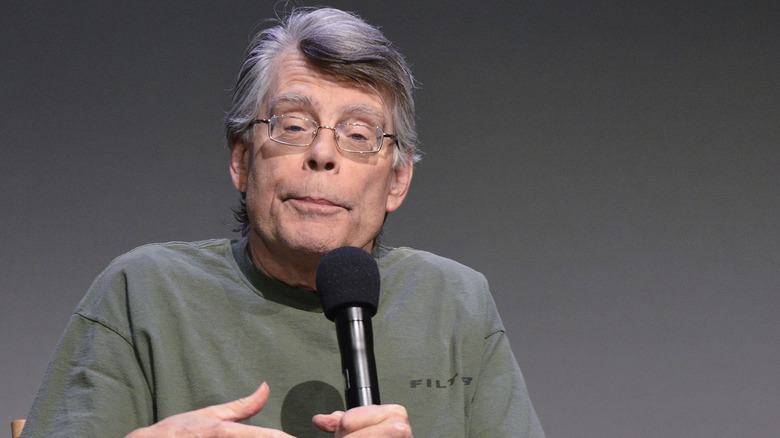 Eugene Gologursky/Getty Images
The origins of the Dollar Baby program, as it's called, date back to 1977. That was the year, King wrote in 1996's "The Shawshank Redemption: The Shooting Script" (per Den Of Geek), that the author "saw a way to give back a little of the joy the movies had given [him]." He explained that aspiring college directors and producers had started sending him requests to make movies of some of his short stories, so he devised a way to allow them to do just that. It's still available.
As the official Stephen King website shows, there are (at the time of writing) more than 20 short stories available to request rights for under the program. They include "The Man Who Loved Flowers" (a short tale depicting a New York City street scene with a grisly twist featured in "Night Shift") and "The Doctor's Case" (in which the iconic Sherlock Holmes and Dr. Watson must solve the mystery of an aristocrat's murder).
There are certain stipulations connected to making a movie of one of King's Dollar Babies. Only one such contract can be taken on at a time, and King himself must receive a copy of any movie made — but for student filmmakers, the prospect should be far from scary.