Blink-182's Mark Hoppus Shares A Scary Diagnosis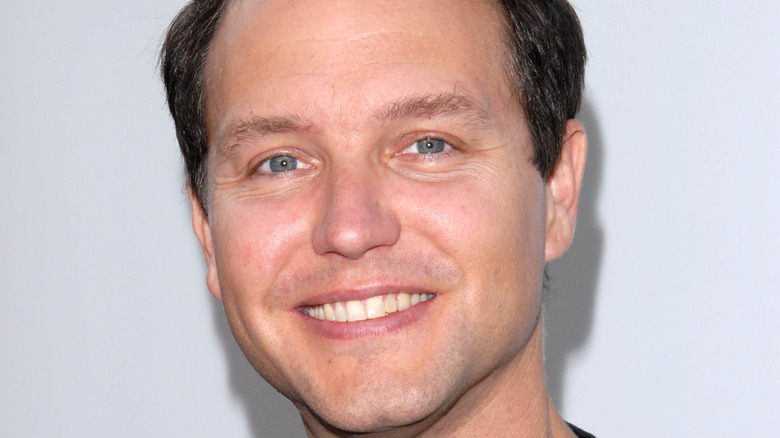 Shutterstock
Singer and bass guitarist Mark Hoppus of the band Blink-182 announced on June 24 that he has cancer (via CNN). The 49-year-old confirmed his diagnosis on his Twitter account. While he did not share when the disease was detected or disclose what form of cancer he has, Hoppus told his followers that he has been receiving chemotherapy treatments for the past three months. His earnest but nervous message to fans expressed his true fears about having the disease, but Hoppus emphasized that he is surrounded by a great support system. "It sucks and I'm scared, and at the same time I'm blessed with incredible doctors and family and friends to get me through this," he wrote.
In his written message, Hoppus also said he still has "months of treatment ahead," which seems to indicate that he is in the early stages of his care. He told his fans that he remains optimistic and plans to hit the stage sometime again. "Can't wait to be cancer free and see you all at a concert in the near future," Hoppus said.
Hoppus' rise to fame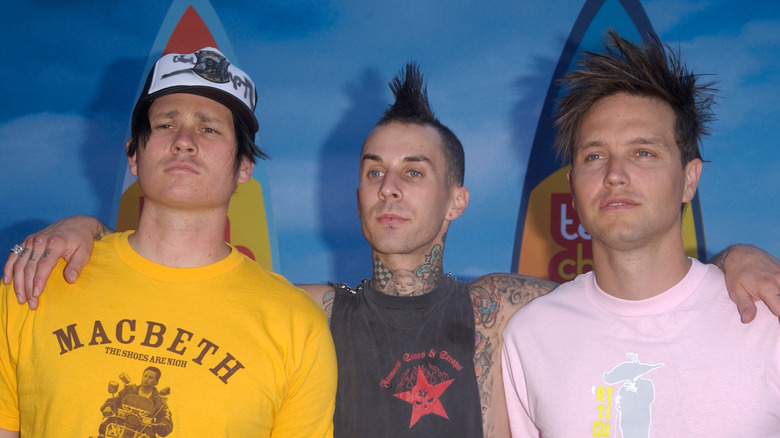 Shutterstock
Mark Hoppus rose to fame in the early 2000s with Blink-182. The punk-rock group was formed in San Diego, California, in the '90s and consisted of Hoppus, Travis Barker, Tom DeLonge, Scott Raynor, and Matt Skiba (Musician Guide). But at the peak of their popularity, the key members of the group were Hoppus, Barker and DeLonge. Together the band scored seven hit songs, including "All the Small Things," which cracked the top 10 on the charts in 2000. They also have three No. 1 albums, per Billboard. 
Despite the success of the group, they split in 2005 and the members went on to do their own individual projects. However, they reunited again after Barker survived a nearly fatal plane crash in 2008 (via The Daily Beast). Afterwards, the group announced a tour for the following year, performing 241 concerts (via Concert Archives). Last year, DeLonge stated that the group would do another tour (via Alternative Press). That is likely uncertain now with Hoppus' diagnosis and treatment.