Other Days That Could Become National Holidays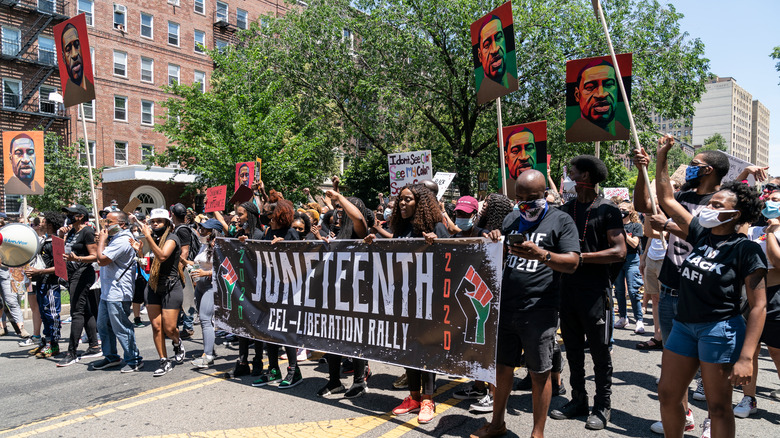 Shutterstock
Juneteenth (June 19) was recently signed into law as a federal holiday by President Joe Biden's administration. It commemorates the ride Union Army Major General Gordon Granger took into Galveston, Texas to proclaim all slaves free. Granger's effort marked progress, but it still happened more than two years after Abraham Lincoln's Emancipation Proclamation (via CNN).
As it currently stands, there are 11 federal holidays in observance on most years. New Year's Day kicks things off and other notables include Martin Luther King Jr Day, Memorial Day, Independence Day, Labor Day, Veterans Day, Thanksgiving, and Christmas, with Inauguration Day thrown in every four years as well (via OPM). 
There are at least two more days that should be considered, however. The first — Election Day — is being dubbed by Rep. Mitch McConnell as a "power grab" by the Democrats (via CNBC). Each citizen should have the equal opportunity to vote, but on their respective schedules, because, as we all know, not everyone wants to get up before work to vote, spend their lunch breaks in line, or even head to the polls after a long day of work.
The other significant day in U.S. history that may be added is the fall of the confederacy in the Civil War (April 9). It has been over 150 years since Robert E. Lee surrendered to the Union's Ulysses S. Grant (via New Republic). The day is synonymous with the celebration of anti-slavery and people wanting to unite the country.
Why hasn't Lincoln's birthday been anointed as a national holiday?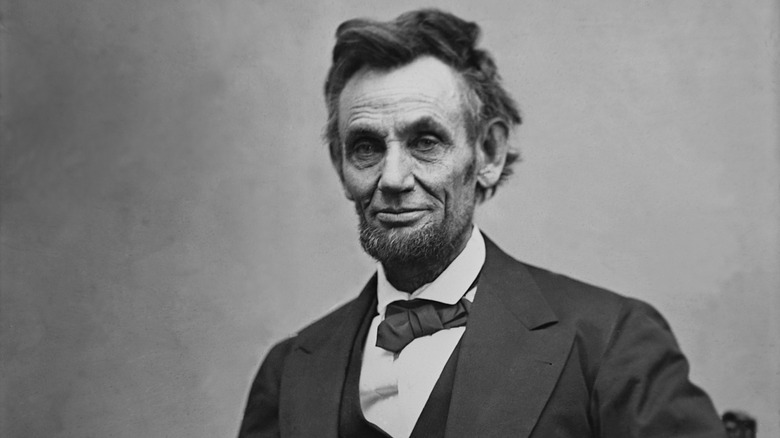 Shutterstock
Each state in the country has the right to designate its own holidays, which local governments are required to abide by. Typically, federal holidays do not have to be observed in the private sector, except in both Massachusetts and Rhode Island, which require private employers to follow state-designated holidays (via Business News Daily).
This is important information as Connecticut currently observes Lincoln's birthday, which falls on February 12. Plus, New York treats it as a floating holiday, which allows state workers to select which holiday on the calendar they would like to take off. While many people assume that the federal holiday, President's Day, includes both Washington and Lincoln, it's officially Washington's birthday that is observed (via Brittanica). 
Why doesn't Lincoln get a national day off? This man is known as "The Great Emancipator." He issued a national order, despite the then-ongoing Civil War, proclaiming all slaves freed. He was a key advocate for the 13th amendment, which abolished slavery, and set the groundwork for allowing freed slaves the right to vote (via NPS).