The Truth About Cher's Tragic Childhood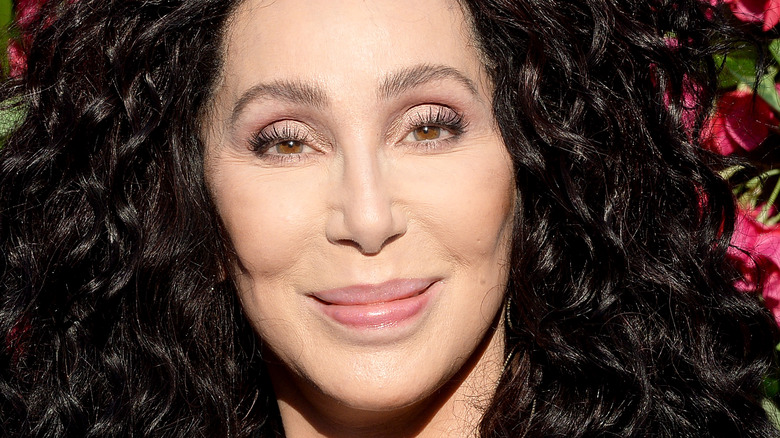 Dave J Hogan/Getty Images
Few artists in the world can pride themselves on being considered the next thing to royalty. Cher is one of them. The Goddess of Pop has one of the most long-lasting careers in the music industry and paved the way for other high-profile names such as Madonna and Beyoncé.
During her career, Cher became a symbol of female empowerment, reinvented her career multiple times, and also became a timeless fashion icon. "She was the original red carpet renegade. From her 1974 Academy Awards silk handkerchief dress and ornate flower crown to her 1986 spider headdress and super exposed midriff at the Oscars, she broke all the rules," Michael Kors said during an interview with Billboard.  
The singer rose to fame in the 1960s, singing with her then-husband Sonny Bono (via Biography). The duo had one of the most successful partnerships in the music industry and starred in "The Sonny and Cher Comedy Hour" on television. After their divorce, Cher established her solo career with multiples hits. During the 1980s, Cher decided to embrace new challenges as an actress. Unsurprisingly, Cher received an Academy Award for her role in "Moonstruck" in 1988.
Cher had a humble childhood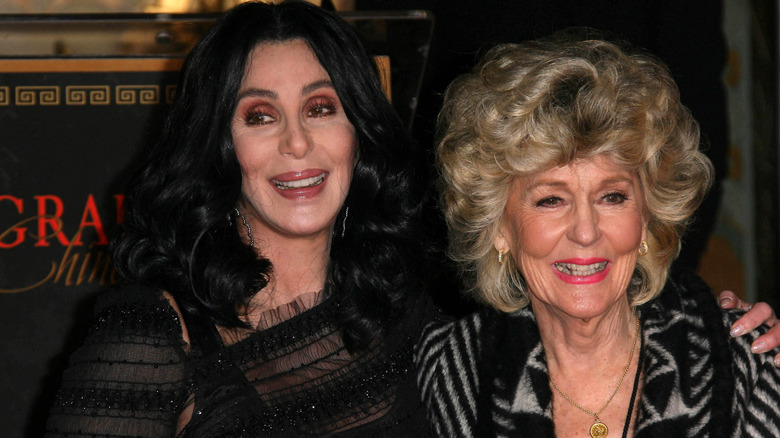 Shutterstock
Cher has amassed a $350 million fortune, according to Celebrity Net Worth. Retiring doesn't seem to be on her plans for the near future. "I've worked my whole life to keep my strength in my body. There are 20-year-old girls who can't do what I do," she said in an interview with The Guardian.
These days, Cher has everything money can afford. However, the singer grew up in a different reality. When Cher's mother, Georgia Holt, got pregnant, she was a 20-year-old divorced woman and didn't have enough money to raise her child. Years later, she confessed that the idea of having an abortion crossed her mind. When Cher was born in 1946, her mother decided to temporarily place her baby in an orphanage.
They talked about it in the documentary "Dear Mom, Love Cher," but it is still a sensitive topic in the family.  Cher's mother brought her home a few weeks later, but they had a humble lifestyle, and she talked about it during an interview with Vanity Fair. "I remember being really ashamed of my clothes. I was so hard on my shoes. My mom would say, '... Cher, we can't afford shoes. Stop this!'"
Cher left home when she was 16 years old. The legendary singer would finally become famous in 1965, with the song "I Got You Babe," in a duet with Sonny.