The Truth About Dorothea Puente's Death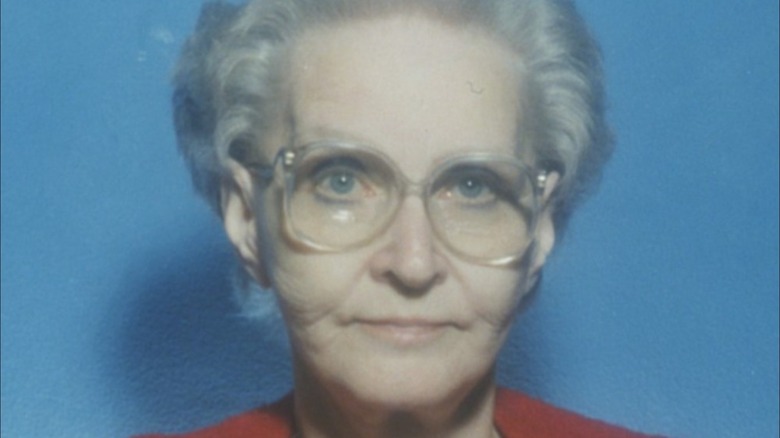 Sacramento Police Department
When the police arrested Dorothea Puente in 1988, her neighbors and acquaintances in Sacramento, California could not believe it. The white-haired 59-year-old lady was a friendly neighbor, giving them homemade tamales and taking care of her garden (via Sactown Magazine). However, Puente was living proof that serial killers can use their harmless appearance to attract their victims. The woman was convicted for killing several of her tenants and became known as the "Death House Lady," one of the most notorious serial killers from California.
Puente used to run a boarding house for elderly and disabled people, who were also, unfortunately, the perfect victims. She attracted them by promising food, care, and lodging. Once they were in her home, Puente trapped them, robbed them of their social security checks, and went through their mail (via The Cinemaholic). She used to bury her victims in her backyard.
The murders went unnoticed for years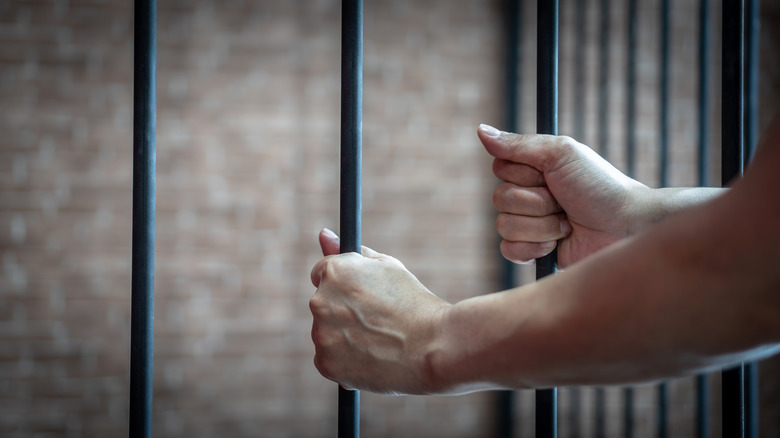 Shutterstock
In 1982, Ruth Monroe decided to move to Puente's house. They were not only friends but business partners. Monroe was found dead in her room three weeks later, and an autopsy determined that her death was caused by an overdose. While some people believe the autopsy report, other sources claim Monroe was another victim of Puente.
According to Murderpedia, a few weeks later, Malcolm McKenzie, a pensioner, went to the police and accused Puente of drugging him to steal his money. She was in jail for three years, and while there, had the time to find her next victim. While she was in prison, she used to write letters to Everson Gillmouth, who moved to California to marry her in 1985 when she was released. Unfortunately, his body was found near a river in Sacramento not long after that.
Puente kept her boarding house for three more years, between 1985 and 1988. However, a social worker who often visited Bert Montoya, one of her tenants, went to the police when he disappeared. At first, Puente was not a suspect, but once the police checked her house, they found seven bodies in her backyard.
Dorothea Puente died of natural causes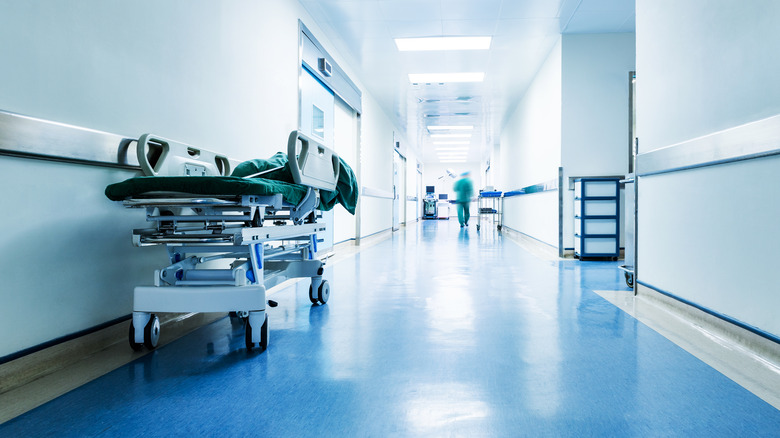 Shutterstock
Puente was charged with the murders of nine people, and in 1993, she was found guilty of three of them. According to Los Angeles Times, the jury could not reach a verdict on the other six murder charges. Although many serial killers face the death penalty, it was not what happened to Puente.
The "Death House Lady" was sentenced to life in prison without parole. She served her sentence in Central California Women's Facility in Chowchilla. Her crimes also inspired the documentary "The House Is Innocent." 
Unsurprisingly, the case received a lot of attention from the media. Although the headlines about Puente after some years, she occasionally gave interviews. She even wrote a cookbook, "Cooking With a Serial Killer," with 60 recipes ( via Oxygen). The book was written in a partnership with the publisher Shane Bugbee, who also worked with John Wayne Gacy, another well-known serial killer.
After everything she'd been convicted of, Puente wound up dying in 2011 of natural causes.