The Truth About The Atlanta 1996 Olympics Bombing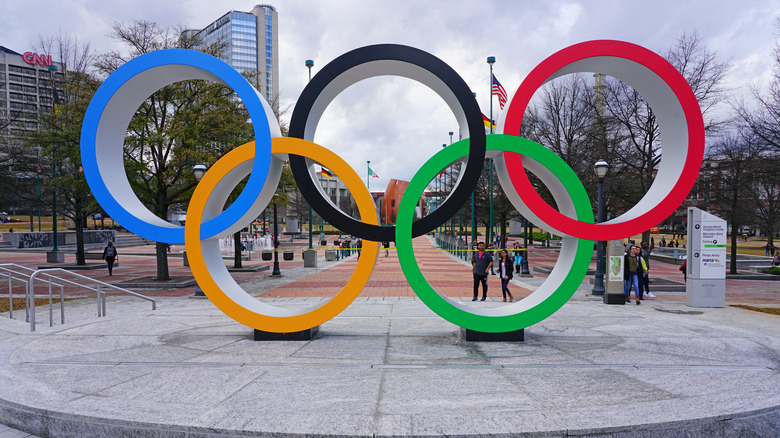 Shutterstock
An act of domestic terrorism interrupted the 1996 Summer Olympics in Atlanta and called attention to excessive police and media tactics. On July 27, 1996, spectators gathered to enjoy the time-honored celebration of global sports and competition. As the crowd enjoyed Jack Mack and the Heart Attack in Centennial Olympic Park, a backpack containing three pipe bombs loaded with nails and smokeless powder exploded. Alice S. Hawthorne, a mother treating her daughter to a concert, died, and Melih Uzunyol, a Turkish cameraman who suffered a heart attack that authorities indirectly blamed on the blast, died four days later. More than 100 others were injured (via CNN).
Initially, the FBI set its sights on Richard Jewell, a 33-year-old security guard. Noticing the backpack under a bench, Jewell notified authorities and helped clear spectators out of the area. The FBI targeted Jewell despite a dubious lack of evidence, and The Atlanta Journal's accusatory headline, "FBI Suspects 'Hero' Guard May Have Planted Bomb," led the media's malignment. The New York Times reported authorities raided Jewell and his mother Barbara's apartment, confiscated his truck, and sent a Georgia Bureau of Investigation agent, a "friend," who was legally wired and pumped Jewell for information. Instead of praise, his heroic actions were scrutinized, and the media painted him as a lone wolf with a hero complex.
It took years to apprehend Olympics bomber Eric Rudolph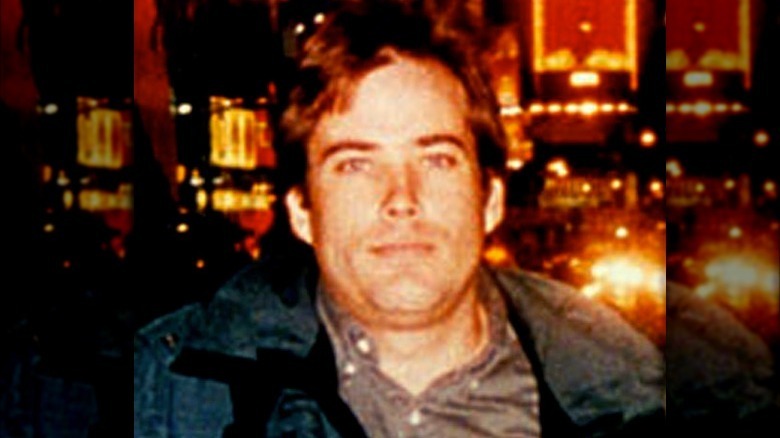 Fbi/Getty Images
The attention forced him into confinement while acquaintances and the media embellished facts and smeared his reputation. The FBI cleared Jewell on October 26, 1996, but not before the Justice Department used misleading interrogation tactics to make their case (via The New York Times). Jewell won settlements in defamation lawsuits against media outlets and Piedmont College for disseminating unsubstantiated stories about him (via Law Library), but the cloud of suspicion lingered until he died from diabetes complications on August 29, 2007.
It took law enforcement seven years to identify and capture Eric Robert Rudolph (above), the real culprit behind the 1996 Olympics bombing in Atlanta. Rudolph was a 29-year-old member of the Army of God, an extremist anti-abortion Christian organization. He terrorized Atlanta, Georgia, and Birmingham, Alabama residents with four bombings between 1996 and 1998. Officer J.S. Postell arrested Rudolph, on May 31, 2003, while he was rummaging through garbage in Murphy, North Carolina (via FBI.Gov). Rudolph admitted to bombing the Games of the XXVI Olympiad (his confession is posted at NPR) to embarrass the United States for legalizing abortion. He was sentenced to four life sentences in 2005 after accepting a plea bargain to avoid the death penalty and a trial. Jewell's trial by media saga received the Hollywood treatment in the 2019 Clint Eastwood film "Richard Jewell" and the Netflix docuseries "Manhunt: Deadly Games."