The Dark Truth Behind Mother Teresa's Exorcism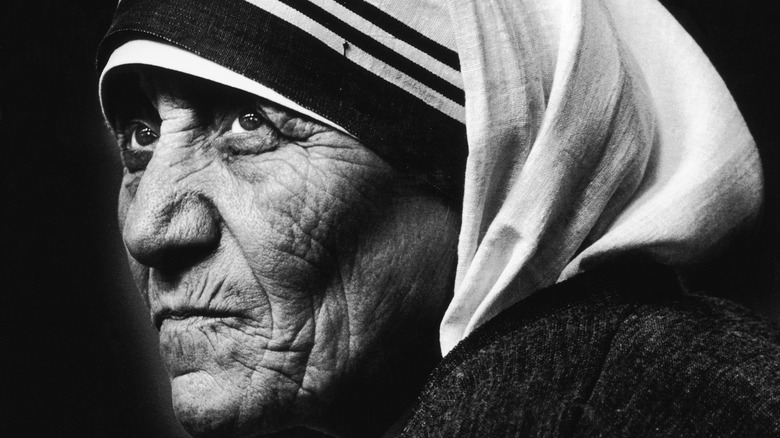 John Downing/Getty Images
Agnes Gonxha Bojaxhiu was born in Macedonia in 1907. The woman would enter history as Mother Teresa of Calcutta and spent most of her life in India. In 1948, Mother Teresa founded the Order of the Missionaries of Charity, a Roman Catholic congregation of women dedicated to the poor, particularly to people in India (via Britannica). Her restless work brought needed attention to poverty in India, and she received a Nobel Prize for Peace in 1979.
She kept working until six months before her death in 1997, and Pope Francis canonized her in 2016. Despite her work, Mother Teresa is also considered a controversial person by many people. According to National Geographic, she secretly baptized dying people while pretending she was just cooling the person's forehead with a wet cloth. There were also critics towards the hygiene and quality of medical care at a home administrated by her Missionaries of Charity (via CNN). But those were not the only controversial moments of her life. 
Mother Teresa felt the "tag of the devil"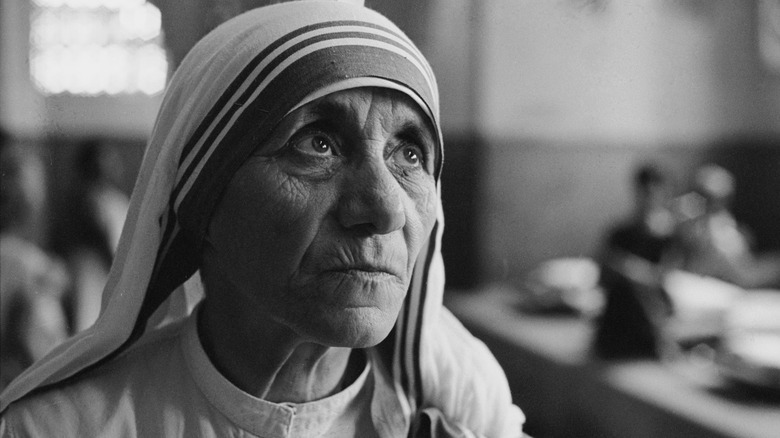 Terry Fincher/Getty Images
Mother Teresa spent most of her life helping poor and sick people in Calcutta. However, Henry Sebastian, then-Archbishop of Calcutta and Mother Teresa's close friend, believes the devil tried to make her final months on earth uneasy. "She and I were in the same hospital when I noticed she got very agitated at night, although she was very peaceful during the day. When there was no medical explanation for it, I concluded it could be the tag of the devil," Sebastian said years later (via Irish Times).
A few months before her death, the Archbishop helped to perform an exorcism on Mother Teresa, and he said she was aware of it. "She was quite happy about it. She thought she might be troubled by the evil one. It so happened that she slept really well afterward," he explained.
The Archbishop made the revelation on the fourth anniversary of her death in 2001 and gave details about it. He said that he called the priest Rosario Stroscio, "who recited a prayer of exorcism over the woozy nun for half an hour (via The Guardian)." The Archbishop added that he "did nothing special. In the history [of the Catholic Church], hundreds of saints have gone through such things [as exorcism]."