Bizarre Things That Don't Make Sense About Tennessee Williams' Death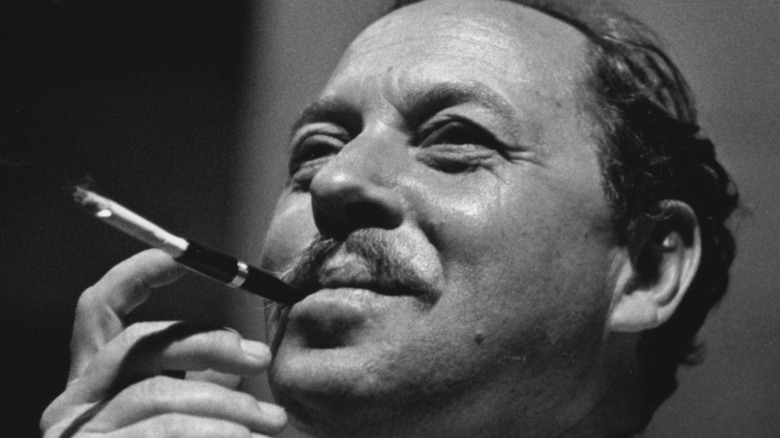 Herb Snitzer/Getty Images
Playwright Tennessee Williams was a hypochondriac who was obsessed with sickness and death, according to The New York Times. To deal with his paranoia surrounding his physical well-being, he ingested an excessive amount of alcohol and pills. Williams died on February 25, 1983.
A decade earlier, in 1972, Williams had written a wild wish in his last will and testament. "I, Thomas Lanier (Tennessee) Williams, being in sound mind upon this subject, and having declared this wish repeatedly to my close friends — do hereby state my desire to be buried at sea," he wrote (via Nicholas Pagan's "Rethinking Literary Biography: A Postmodern Approach to Tennessee Williams"). "More specifically, I wish to be buried at sea at as close a possible point as the American poet Hart Crane died by choice in the sea."
As if that weren't puzzling enough, the circumstances of Williams' 1983 death were baffling, even to professionals. Upon his death, New York City Chief Medical Examiner Elliot M. Gross said that "deaths of this type are usually classified as accidental," but that tests would take several weeks (via The New York Times). Here's how confusion grew around the playwright's cause of death.
Tennessee Williams' cause of death is clouded in confusion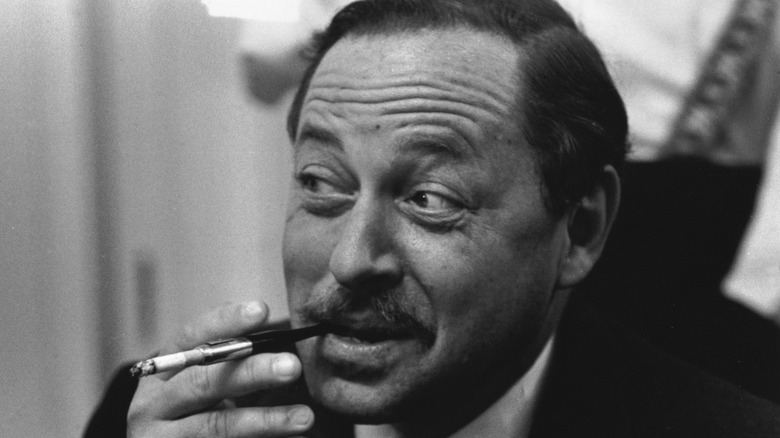 Herb Snitzer/Getty Images
According to The New York Times, Williams was originally thought to have died of natural causes. But an initial autopsy on Williams' body found "a plastic cap of the type used on bottles of nasal spray or eye solution" blocking his larynx. New York City Chief Medical Examiner Dr. Elliot M. Gross said the cap had been "swallowed or inhaled or some combination." He added that an impaired gag response "frequently happens when a person is under the influence of alcohol or drugs." At the time, no tests were performed for alcohol in Williams' blood, despite the fact that an empty bottle of wine and several different kinds of pills had been found along with Williams' body in his room at the Hotel Elysee.
Six months later, in August 1983, The New York Times reported that Williams had been using the cap to take barbiturates. "The cause of death was asphyxia," Gross said. "But apparently the overcap was being used to take the barbiturates."
According to CBS News, mystery still lingers around Williams' death. Some reports state the initial cause of death was fabricated by the medical office, and that the playwright ultimately died of intolerance to the barbiturate Seconal. City University of New York Professor Annette J. Saddik told CBS, "his body just gave up."