The Tragic Death Of Paul Butterfield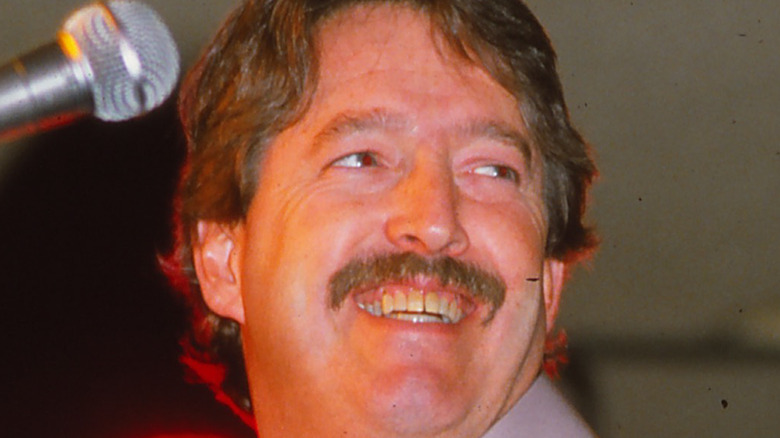 Joel Selvin/Getty Images
Paul Butterfield was a blues music great. The Chicago native wowed the music scene with his harmonica-playing talents. He was also a gifted guitar player. As a young white man, Butterfield found himself enamored with Chicago's predominantly Black blues music scene of the late '50s and discovered a lot of his musical inspirations from legends like Muddy Waters. As a result, Butterfield soon found himself playing at gigs with other up-and-coming blues musicians (All Music). Eventually, the Paul Butterfield Blues band was created and officially debuted in the mid-1960s. The band released their first album in 1965 (via Discogs). They completed seven projects through 1971.
But by then, Butterfield decided he wanted to part ways with the group and formed a new band he called Paul Butterfield's Better Days. With that band, he produced two albums before Butterfield once again found himself without a band again, but this time somewhat going solo, as he mostly performed with other artists. It was also around this time, the slow demise of Paul Butterfield was in its early stages, and he began having some health issues.
The sad end to Paul Butterfield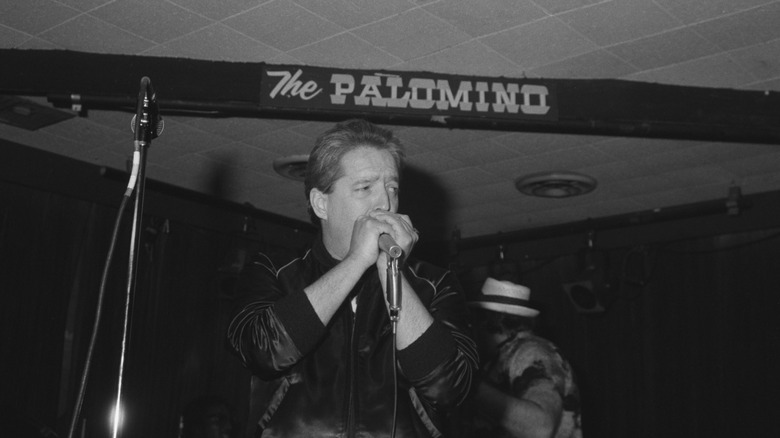 Michael Ochs Archives/Getty Images
Paul Butterfield died at the young age of 44 on May 4, 1987, reported Associated Press. He was found dead in his Los Angeles apartment by his manager of an apparent drug overdose, says Rolling Stone.
Not long after creating his second band Better Days, Butterfield began having issues pertaining to his health. According to Encyclopedia, he was heavily abusing drugs and alcohol, and this led to him forming a habit. His reported addiction was also leading to a deterioration of some of his vital organs, even affecting his performance ability. In 1980, after collapsing in a studio, doctors discovered that Butterfield had a perforated bowel — a very serious intestinal condition that causes a hole to form in the bowel, causing major dysfunction in the digestive process, says Sepsis. Symptoms of the condition include abdominal pain, vomiting, and fever.
The diagnosis supposedly required Butterfield to have several surgeries, and evidently, he reportedly had to wear a colostomy bag (per Blues Access). After which, he continued to perform at shows, not letting his intestinal condition prevent him from his love of music. His health issues purportedly persisted, and he was likely continuing his habit. His autopsy revealed that his death was an accidental overdose, says Los Angeles Times. He was survived by his sons, Gabe and Lee Butterfield.