The Truth About Bruce Springsteen's Olympian Daughter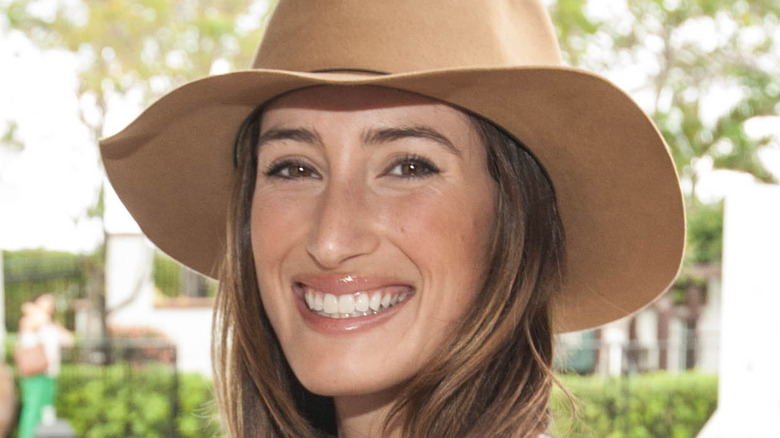 Mychal Watts/Getty Images
Rock singer Bruce Springsteen's daughter is headed for the Tokyo Olympic Games this month. Jessica Springsteen, 29, will be part of the U.S. show jumping team — a horse-riding sport in where the rider leads their horse through a series of hurdles and mechanisms, which tests how capable both the rider and horse are (via The Spruce Pets). The younger Springsteen is one of four team members set to compete for the U.S. Equestrian Team, says their website. She is also the youngest member of the group.
According to her Olympic team member page, Springsteen is one of the top jumping riders in the country. Per ESPN, she will be riding her very own horse at the games; her 12-year-old stallion she calls Don Juan van de Donkhoeve. The first jumping games begin on August 2, according to the Olympics, and will run until August 7.
From a rocker's daughter to an Olympian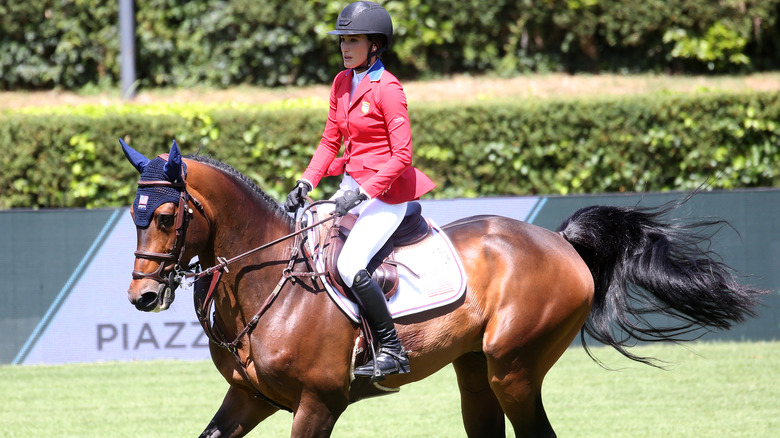 Franco Origlia/Getty Images
The Tokyo Olympics will be Jessica Springsteen's first time as an Olympian. She was close to previously appearing in the London 2012 games as an alternate, says Ultimate Classic Rock. Although alternates do have to train as the Olympians who will actually compete, she was never called. Now over eight years later and officially part of the U.S. team, Springsteen without a doubt will make an appearance on the world stage.
She's been riding since she was a teenager, winning several junior titles in 2008 and 2009. For the next 10 years, Springsteen continued competing in American and international show jumping events. Currently at the height of her career, an Olympic medal will add on to the many achievements she's reached as an avid horse rider.
Jessica is one of three children that Bruce Springsteen has with wife and fellow rocker Patti Scialfa. She has two brothers named Sam and Evan (via IMDb).