Details We Know About The Assassination Of Haitian President Jovenel Moise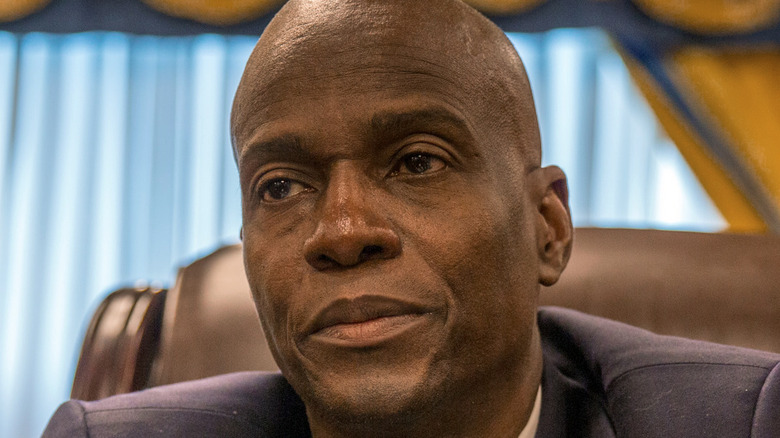 Bloomberg/Getty Images
Haitian President Jovenel Moïse, was assassinated in his home early Wednesday morning. According to AP News, Moïse and his wife were both shot, with Martine Marie Etienne Joseph surviving the attack. The Washington Post is also reporting that neighbors heard machine guns firing around 1 a.m.. Ralph Chevry, a board member of the Haiti Center for Socio Economic Policy described the attack this way: "This was heavy machine-gun fire. The weapons I heard I had never heard of in Haiti before."
Elected in 2015, but sworn in February 2017 as the 58th president of Haiti, Jovenel Moïse's term as president was said to have ended by legal experts on February 7, 2021 (via Al Jazeera). According to Haitian law, a president's term lasts for 5 years, which Moïse and his supporters contend doesn't end until 2022. On February 7, 2021, Moïse made clear he had no intentions of stepping down, stating "Democracy works when we all agree to play by the rules of the game ... Today marks the first day of my fifth year" in response to a failed coup attempt that involved up to 23 people (via Al Jazeera).
Under the control of gangs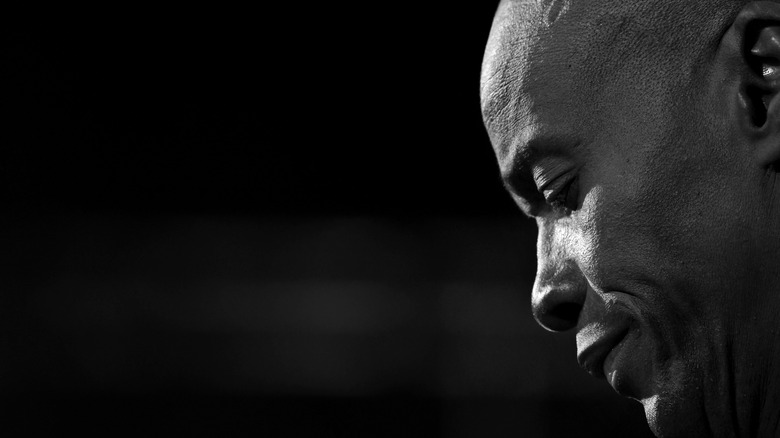 Leigh Vogel/Getty Images
Haitian protesters have been marching and demonstrating in response to Moïse's refusal to step down since then. According to Al Jazeera, the government fired tear gas on the demonstrators with journalists being attacked and arrested, as well, in response to the ongoing protests. The problem with Moïse refusing to step is related to Haiti's gang problem. Gang violence is reportedly so high that large areas of Haiti are under the control of these gangs, with the government having no real recourse to intervene. Leaving the population frightened and unprotected, so the protestors claim.
On Wednesday, July 7, Jovenel Moïse and his wife became victims themselves of the violence filling Haitian streets. Claude Joseph, Prime Minister of Haiti since April 2021, has been installed as interim President until new elections can be held. Calling the assassination a "hateful, inhumane and barbaric act," Joseph attempts to reassure the world everything will be ok, stating "The country's security situation is under the control of the National Police of Haiti and the Armed Forces of Haiti. Democracy and the republic will win." (via AP News) Jovenel Moïse was 53.