The Bizarre Death Hoax Will Ferrell Was Involved In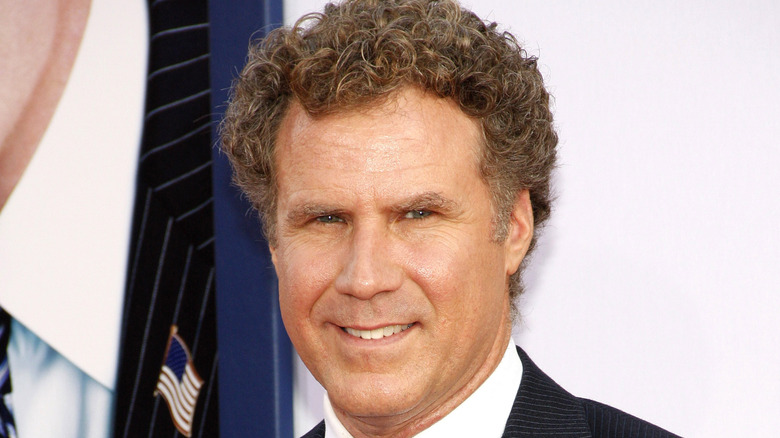 Shutterstock
Death hoaxes have been a thing well before "fake news" became a buzzword and a catch-all term for any report that isn't on the level. Way back in the 1960s, Paul McCartney was involved in what is arguably the mother of all celebrity death hoaxes, as unsubstantiated rumors claimed that he was killed in a car crash in 1966 and replaced in the Beatles by a lookalike named William Campbell. The bogus reports kept coming in the years that followed, as famous people like Jackie Chan, Taylor Swift, Drake, and many others have all been "killed" by online pranksters and fake news peddlers despite being very much alive (via The Wrap).
Will Ferrell is yet another celebrity whose name has popped up in these death hoaxes. As the star of hilarious comedies such as "Elf," both "Anchorman" films, and "Semi-Pro," as well as more dramatic offerings like "Stranger than Fiction" and "Everything Must Go," the "Saturday Night Live" alum is a certified Hollywood A-lister and a truly versatile actor. While his comedy films often see him playing some sort of man-child character with a different job (Santa's elf, news presenter, basketball power forward, stock car driver, Eurovision contestant, you name it), there's seldom a dull or uninspired moment in most of these movies. But there was nothing to laugh about some 15 years ago when he heard of a news report alleging he had just died. Here's the story behind that bizarre — and disturbing — death hoax.
Ferrell was shaken by a report claiming he died in a paragliding accident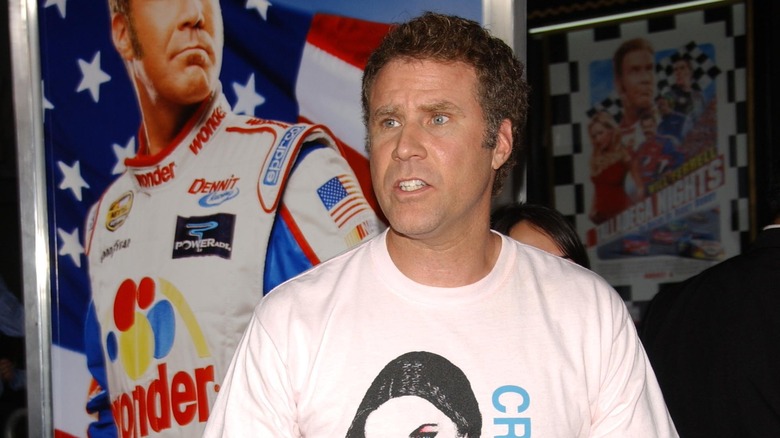 Shutterstock
The year was 2006. At that point in his career, Will Ferrell had established himself as a reliable big-screen comedy actor, though as his IMDb page notes, he was already dipping into dramedy territory with that year's "Stranger Than Fiction." All in all, it seemed like a pretty good year. But as he revealed in a 2008 interview with the Orange County Register, he was shocked when his publicist told him about an online report he had read, claiming that the actor was killed in a paragliding accident. He recalled feeling "creepy" and shaken by the fact that he was just mentioned in a death hoax. "I had to make sure to call my family before they heard anything," Ferrell added. "That was probably the weirdest thing I've ever had to go through in this business."
According to ABC News, the press release claiming Ferrell had died was published on March 14, 2006, by a website called iNewswire, though it was deleted after it had caused some concern in Hollywood circles. The outlet noted that iNewswire's report had multiple factual errors as well; Ferrell's age at the time was misstated as 36 instead of 38, and it was claimed that he graduated from the University of California. (Per Britannica, he's actually a University of Southern California alum — big difference.)
The real kicker here is that Ferrell wasn't even paragliding on or around the time of his supposed death. Speaking to ABC News, Josh Meyers, the president of Airtek Paragliding, said that he had "no knowledge" of Ferrell making use of his company's services, as was claimed in the death hoax.