Once Upon A Crime: Where Is Elize Matsunaga Today?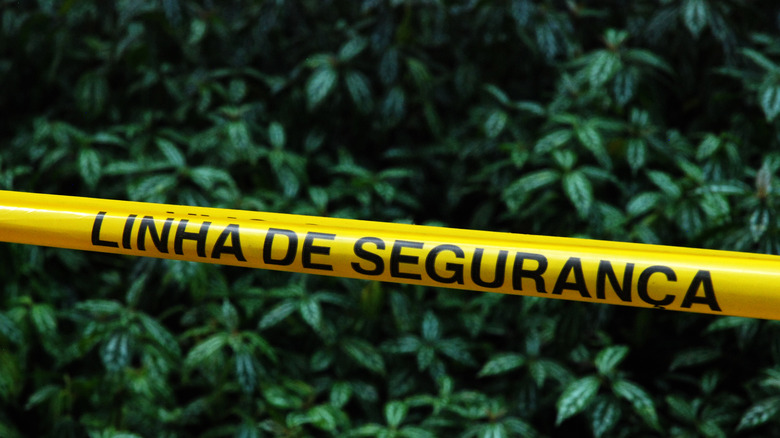 Shutterstock
A new Netflix docu-series titled "Elize Matsunaga: Once Upon a Crime" is exploring the details of the death of Marcos Matsunaga — a murder case that shocked Brazil. In May 2012, Brazilian authorities discovered the body parts of Marcos Matsunaga in multiple bags that were scattered several miles outside of the country's largest city of São Paulo. The businessman was chopped up and dumped, and investigators had no clue what happened. When they questioned his wife Elize, she too, had no clue. Or so they thought.
The following month, there was a stunning break into the case. In June 2012, Elize Matsunaga confessed to murdering her husband. She told police that she shot him, cut up his body in their apartment, and placed his remains in bags that she transported in suitcases (via CNN). This was verified by video surveillance that captured Matsunaga in her building's elevator going to and fro with several suitcases. The motive for her crime? A dispute between her and her husband that turned physical, and led to her reaching for a gun, says Brazil's Piaui Magazine. According to her account, they argued after she accused him of infidelity and he allegedly slapped her.
Per Good Morning Brazil, it is noted that Matsunaga was likely still alive after getting shot in the head by his wife and investigators argued that Elize's decision to dismember him afterward was premeditated. In 2016, she went on trial for the crime and was sentenced to nearly 20 years in prison.
Life after Elize Matsunaga's confession
Her conviction handed down a sentence of 18 years and six months. But in 2019, a court shortened her punishment to 16 years and three months, per Estado de Minas. Today, Elize Matsunaga currently sits in prison serving that sentence. And she is also center stage in the Netflix doc, as the series director included the convicted murderer in several interviews on the show. 
From the jailhouse (pictured above), Matsunaga talks about her relationship with her husband — a point of view the director felt necessary to include, via Yahoo! News. "I felt a great moral responsibility to direct this series. Not only for Marcos' family and friends who suffered with this tragedy, but also for Elize's family, people who knew nothing about it, but who also suffer the consequences until this day," said Eliza Capai. 
Matsunaga is located at the Tremembé Women's Penitentiary in São Paulo. There she apparently heads a prison's sewing class, says Estado de Minas.