Here's How Model Ambra Gutierrez Helped Expose Harvey Weinstein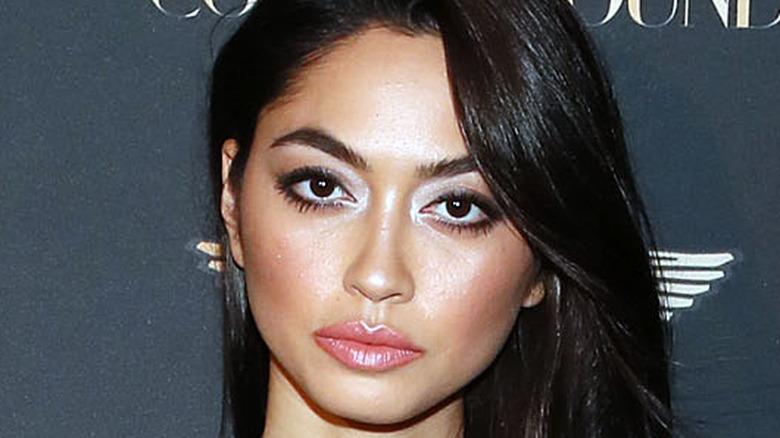 Astrid Stawiarz/Getty Images
In May of 2018, Hollywood media mogul Harvey Weinstein turned himself in to New York police to face charges related to sexual misconduct. According to the BBC, Weinstein surrendered to authorities on May 25th, 2018, and was charged with rape and sexual abuse of two women. Model Ambra Gutierrez was instrumental in bringing light to Weinstein's horrifying ways after suffering sexual abuse at the hands of the famous producer in 2015.
Born in Turin, Italy on May 15th, 1992, Ambra Gutierrez began modeling in 2010, entering and becoming a finalist in the Miss Italy pageant at the age of 18 (via The New Yorker). In March of 2015, Gutierrez met Harvey Weinstein while attending the "New York Spring Spectacular." A show produced by Weinstein at Radio City Music Hall, the producer reportedly introduced himself to the then 22-year-old model. Weinstein emailed Gutierrez the very next day, inviting her to his office located in Tribeca, New York, so he could review her modeling portfolio.
Meeting a monster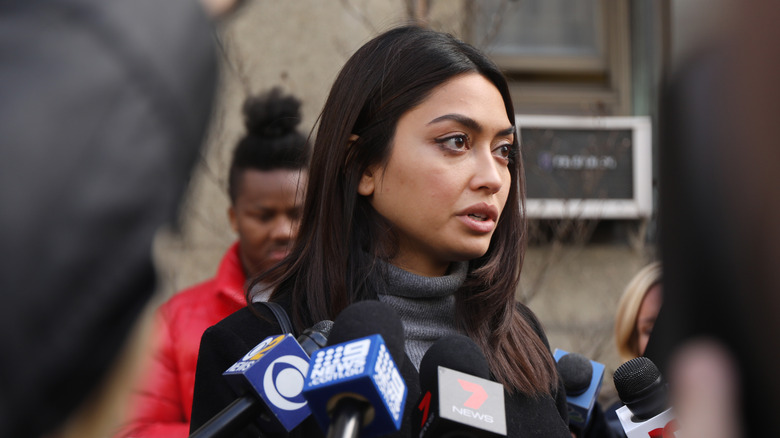 Spencer Platt/Getty Images
Gutierrez later revealed to the New York Police Department's Special Victims Unit that Weinstein groped her breasts during the meeting, and attempted to put his hand up her skirt (via The New Yorker). Gutierrez protested against Weinstein's advances, causing him to back off. Taking advantage of his momentary withdrawal, Gutierrez escaped the office and headed to the nearest police station.
According to The Cut, NYPD suggested that the model wear a wire for her next meeting with Weinstein. Doing just that, Gutierrez got the producer to admit he groped her the day prior. Weinstein was recorded as saying, "Oh, please. I'm sorry. I won't do it again ... I will never do another thing to you. Five minutes. Don't ruin your friendship with me for five minutes." The whole recording was made public by The New Yorker in October 2017. Even with the recorded confession, however, Manhattan District Attorney Cyrus Vance decided against bringing charges against the mogul, with pressure from Weinstein's lawyers being the main reason for the decision.
Pressure from all sides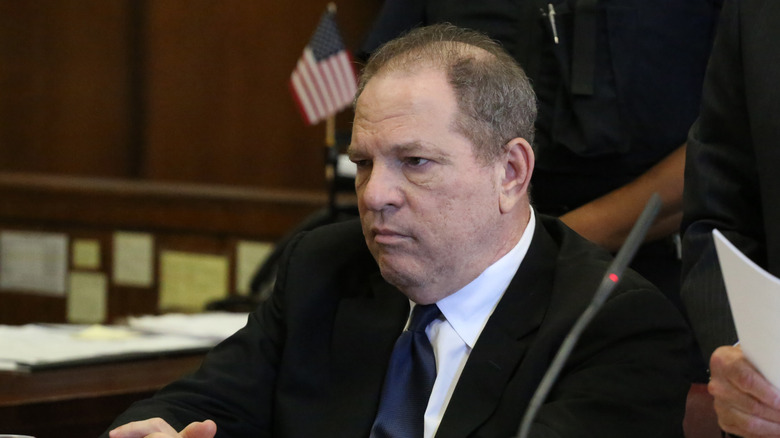 Pool/Getty Images
Gutierrez, meanwhile, with little recourse of her own, signed a non-disclosure agreement with Weinstein in November of 2017. In exchange for $1 million, Gutierrez agreed to give Weinstein all her personal electronic devices, passwords to her email accounts and state for the record the accusations were false. 
In September of 2020, Gutierrez told CNN her reason for signing the agreement. "I felt afraid back in the days that people would follow me or wanted to hurt my family," she said. "I know what it means to feel fear and feel unsafe even knowing that it's really the right thing to do." 
She'd go on to tell the Daily Mail, "I was forced by the fact that newspapers completely bashed me, by the fact that I was alone, by the fact that I was 22 years old." With Weinstein currently in jail, though, Gutierrez reflected to The Hollywood Reporter on her role in Weinstein's take down: "Let's say that I'm happy to know that I contributed to this."