Francisco Lazaro: The Truth About The Runner Who Died At The Olympics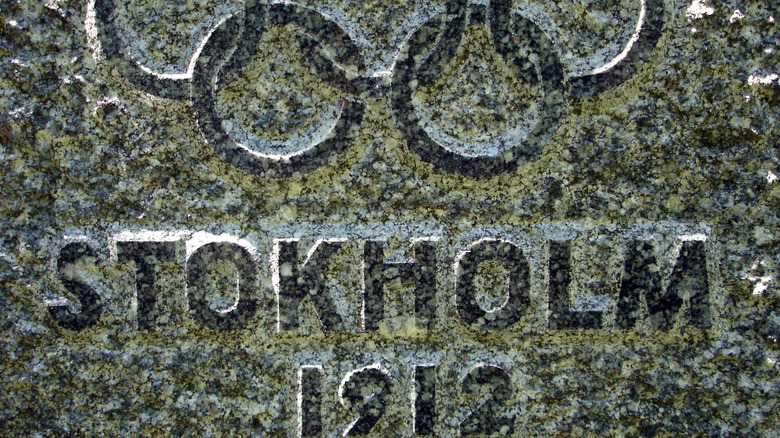 Shutterstock
It is not the place or the time you'd think someone could die but it's happened several times. As common as the occurrence of death happens, along with how long the Olympic Games have been around, even though it is rare, people have died at the popular global occasion.
The Olympics Games are the biggest international sporting event in the world. Millions around the globe watch as representatives from nearly every country on Earth compete in a series of fun, adventurous, and of course, competitive, games. The event is meant to be an exciting affair but there is a dark history to it. Some Olympians have actually died while competing in a game. According to Time Magazine, there have been five Olympians who have died either before, during or after performing in an Olympic tournament. One of them was Portugal's Francisco Lázaro . And the death would happen for the first time at Sweden's first (and so far, only) Olympic hosting bid, at the 1912 Stockholm Summer Olympics.
Francisco Lázaro dies while competing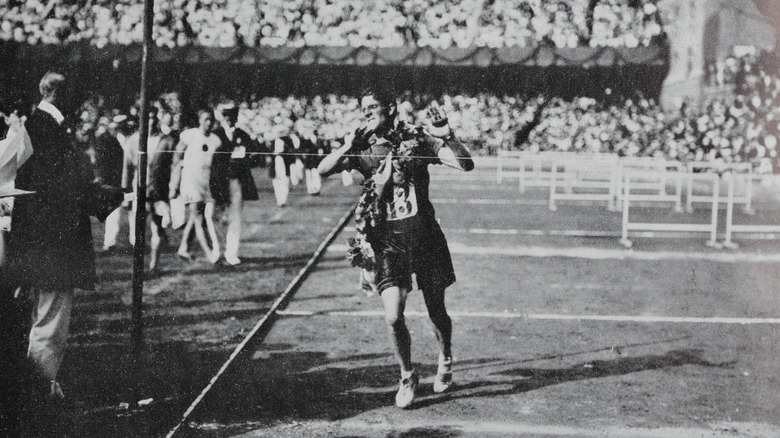 Shutterstock
Francisco Lázaro was born in Lisbon, Portugal sometime in January of 1891 (via Olympics). The Portuguese athlete was a talented runner skilled in running marathons. The year 1912 marked the year that Portugal would make its Olympic debut. Lázaro was one of five athletes selected for his country's first entry, says Olympian Database. On July 15, 1912, the 21-year-old was set to compete in the men's marathon but sadly, he didn't even get to the finish line. In preparation for his run, Lázaro did his tradition of oiling up his skin ahead of the game, says Olympics. His intention of using the oil was to prevent himself from sweating, but it did not have any positive results. Instead, the oil did the opposite and made him hotter. This led to him falling at one point during the marathon.
Then Lázaro collapsed again on the track. He had reached a 19-mile mark and fell, and stayed unresponsive on the ground. Emergency crews transported him to a hospital for care but he never regained consciousness and died the following day. The winner of the race was South Africa's Ken McArthur (pictured above). Lázaro's cause of death was later revealed to be complications caused by a heat stroke (Time Magazine). His death was reported as the first modern death at the Olympics (via Reuters).