The Surprising Thing That Happened During Paul McCartney's Beatles Debut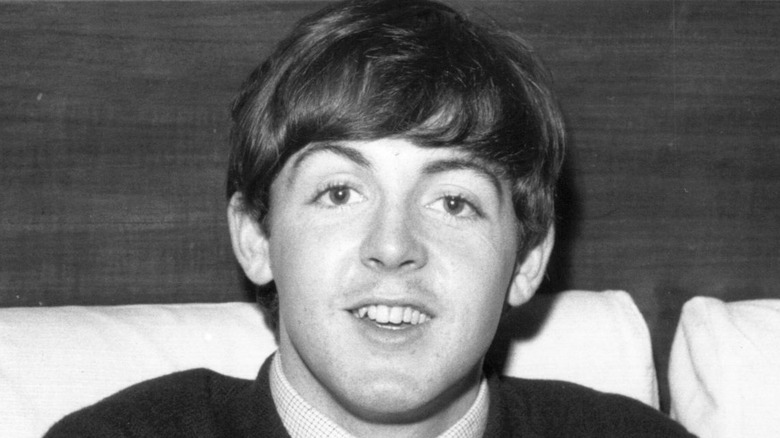 Fox Photos/Getty Images
Many would say that the story of the Beatles started on July 6, 1957, when a 16-year-old Liverpudlian named John Lennon, who sang and played guitar for a skiffle group called the Quarrymen, was introduced to a slightly younger boy who was friends with his on-and-off tea-chest bassist. That slightly younger boy was none other than Paul McCartney, and that fateful meeting led to a songwriting partnership that lasted all throughout the Beatles' run as arguably the biggest, most influential rock band of all time. 
Although it's common knowledge that McCartney played bass for the Beatles and shared lead vocalist duties with Lennon on most of the Fab Four's recorded material, he was actually brought into the Quarrymen to play a totally different role. Being more technically skilled than any of the Quarrymen's existing six-string-slingers, Lennon included, McCartney was asked to play lead guitar for the promising teenage band as they continued their transition from skiffle to rock 'n' roll. And on October 18, 1957, he made his live debut with the Quarrymen, who were booked that night to perform at the New Clubmoor Hall in Norris Green, Liverpool (via Beatles Bible). Here's the story of what can technically be considered Paul McCartney's Beatles debut — and the surprisingly un-Macca thing that happened during the group's performance.
McCartney blew his big guitar solo during his debut gig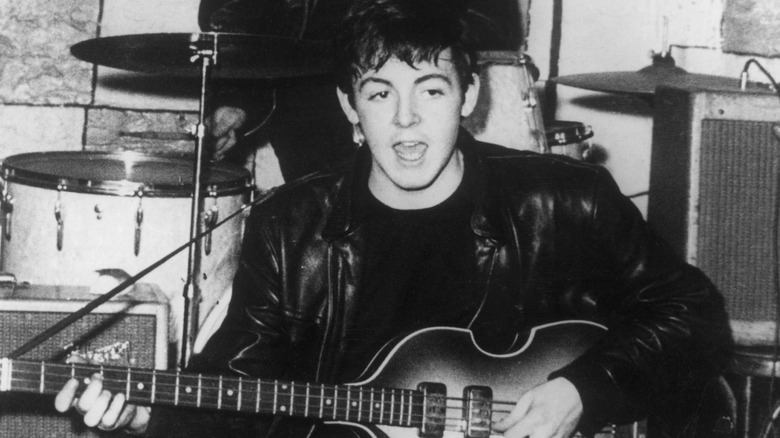 Keystone/Getty Images
You may not expect it from someone who proved to be such a talented musician, but on the night of his first gig with the band that evolved into the Beatles, Paul McCartney wasn't quite as competent as the band's new lead guitarist. It wasn't due to a lack of talent; rather, he recalled that it was a bad case of nerves that caused him to botch his guitar solo on the Quarrymen's version of Arthur Smith's "Guitar Boogie." It didn't help much that the then-15-year-old's voice frequently cracked onstage, as noted by Mental Floss. 
"For my first gig, I was given a guitar solo on 'Guitar Boogie'. I could play it easily in rehearsal so they elected that I should do it as my solo," McCartney said on "The Beatles Anthology," via Beatles Bible. "Things were going fine, but when the moment came in the performance I got sticky fingers; I thought, 'What am I doing here?' I was just too frightened; it was too big a moment with everyone looking at the guitar player. I couldn't do it. That's why George was brought in."
It was all for the better, as George Harrison was just the lead guitarist the future Fab Four needed to take things to the next level. Additionally, club promoter Charlie McBain wasn't too impressed with the Quarrymen, as he wrote the words "Good & Bad" on their visiting card — the "bad" presumably referring to the nervous newcomer who'd ultimately prove to be a much better fit on the bass.