The Truth About Poison Drummer Rikki Rockett's COVID-19 Diagnosis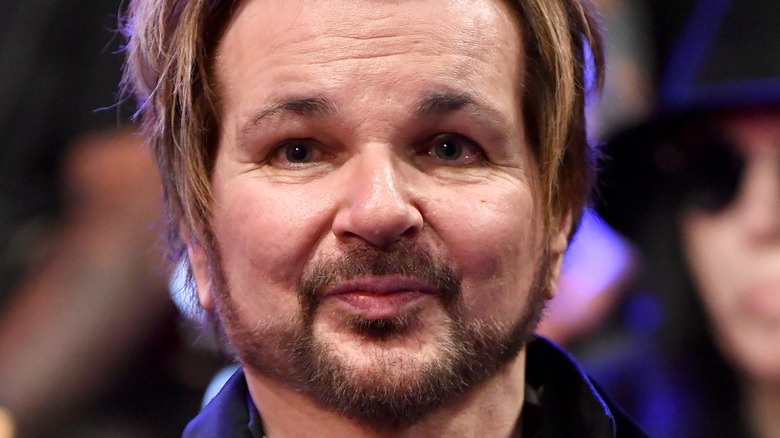 Emma Mcintyre/Getty Images
Fans of glam metal rockers Poison received some unsettling news in July 2021, when drummer Rikki Rockett announced that he had tested positive for COVID-19. The drummer notified his fans via a 19-minute YouTube video in which he detailed how he believes he got sick and how he's doing with the symptoms. He said that his son was the first to exhibit symptoms of COVID-19, after they stayed in a camper on Friday, July 9. His son was the first to test positive, then Rockett himself also did. One other bit of news may have surprised the fans that watched his video: Rikki Rockett is fully vaccinated.
"Guess what? I'm vaccinated. I'm fully vaccinated, and I've been vaccinated for months," he said in the video. "I don't know if this is the [COVID-19] delta variant, but every physician I've spoken to said it has every hallmark of being the delta variant." You might be thinking he spent the rest of those 19 minutes ranting against the vaccine, but you'd be wrong. Let's take a look at what Rikki Rocket had to say about his COVID-19 diagnosis after being fully vaccinated.
Poison's Rikki Rocket says his COVID-19 diagnosis would be 'way worse' without the vaccine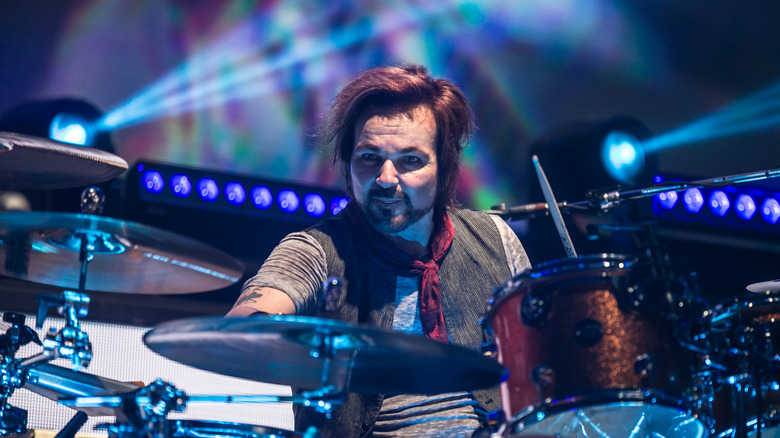 Shutterstock
Rikki Rockett said that people might think he feels like an idiot for still getting COVID-19 after being fully vaccinated, but the drummer is actually extremely grateful he got the vaccine. He said that his condition would be much worse without it. Doctors told Rockett that his case displays all the telltale signs of the delta variant of the coronavirus that causes COVID-19, a mutation of the virus that NPR reports was first seen in India and became the dominant strain in the United States in July 2021.
"So, this is the predominant variant right now, and it just sucks, 'cause it's no fun — trust me — it's no fun," Rockett said. "But it could have been a lot worse. I'm not on a respirator." His doctor told him that he was most likely "out of the woods" and that it would be very surprising if he were to get worse. Rockett's belief that the vaccine helped him have a milder case of COVID-19 is backed up by recent news of who is dying from the disease. In late June 2021, the Associated Press reported that almost all deaths and hospitalizations due to COVID-19 in the United States were in unvaccinated patients. Himself a cancer survivor, Rockett urged his fans to get vaccinated in order to protect themselves from the virus' more serious complications. Other musicians who have contracted coronavirus include pop singer Pink, Houston rapper Scarface, and Duran Duran bassist John Taylor, among others.