What Lifetime's Cellmate Secrets Revealed About Casey Anthony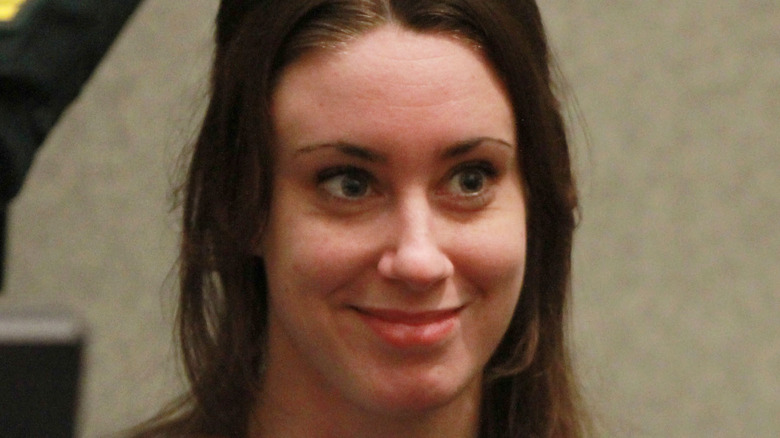 Pool/Getty Images
Although she was charged with the murder of her own daughter, Casey Anthony has always maintained her innocence. In late 2008, while she sat in jail in Orange County, Florida, authorities continued to search for the remains of 2-year-old Caylee. Meanwhile, Casey befriended an inmate named Robyn Adams, who was serving a 10-year sentence for marijuana possession.
According to a clip from the episode that covers Casey's story for Lifetime's documentary series "Cellmate Secrets," Robyn initially had no reason not to believe the things her new friend was telling her. And Silvia Hernandez, the guard who broke protocol by allowing them to meet clandestinely, never suspected she was facilitating anything more than a close, sisterly bond between two desperate women who had forged a friendship in a hostile place. However, both Adams and Hernandez would find that Casey's motives were far from friendly or innocuous. The IMDB storyline for the episode reveals that Hernandez's "life was ruined" by allowing the two women to see each other. And over time, both Robyn and Silvia began to notice details that appeared to put holes in Casey's story about what happened to her daughter.
Casey Anthony unwittingly revealed her secret to her cellmate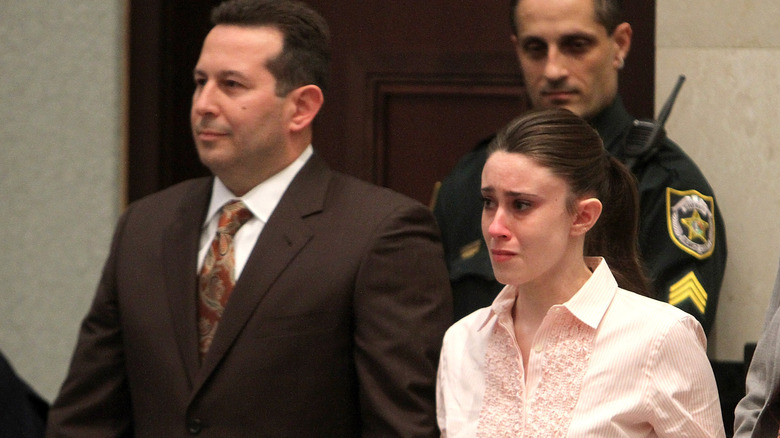 Pool/Getty Images
As time went on, Robyn and Silvia both started to have questions about what Casey had told them. "I never got the feeling that Casey was worried about the whereabouts of Caylee," Robyn says in "Cellmate Secrets." She thought Casey's excuse for waiting a month to report Caylee missing was strange, as well.
Then came the shocking news in December 2008. Authorities had found the skeletal remains of a little girl near Casey's Florida home and as ABC News reported, DNA testing revealed they belonged to Caylee. As Hernandez remembers it, Casey did not respond to the news the way a grieving mother normally would. She didn't cry. She looked more like she was having a panic attack. "Her behavior at that time was like, 'Oh s***, I got caught,'" Hernandez told "Cellmate Secrets."
It was after this terrible news that Casey made her crucial mistake. At one point during her conversations and letters with Robyn, she had said something about Caylee's body being wrapped in a Winnie-the-Pooh blanket. The detectives who interrogated Robyn about her correspondence with Casey were surprised to hear that detail, as it had not been made public. Unaware of that fact, Robyn had inadvertently revealed how Casey had incriminated herself by sharing that detail. Casey continued to maintain her innocence, but Robyn never believed her after that. And even though, as CNN reports, her murder charges were dropped in 2011 due to circumstantial evidence, no one else really believes her, either.