The Bizarre Reason A Virginia Man Sued Himself For $5 Million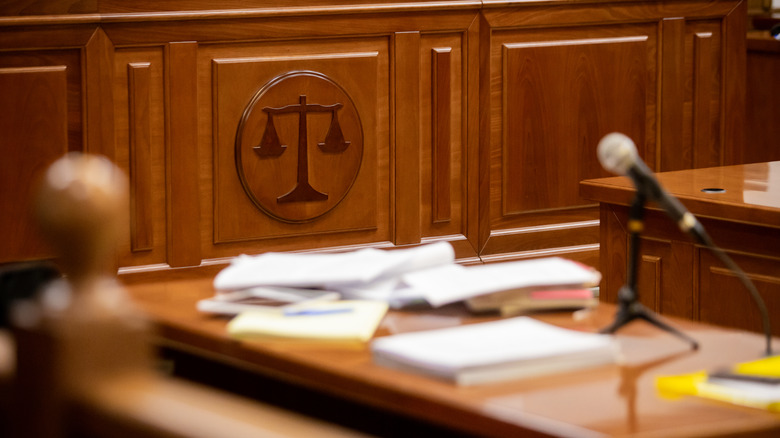 Shutterstock
They say some stories are so ridiculous that you just couldn't make them up. This might be one of those stories.
In 1995, Robert Lee Brock, an inmate at the Indian Creek Correctional Center in Chesapeake, Virginia, was serving 23 years behind bars for breaking and entering and grand larceny. Brock undertook one of the most audacious and ridiculous cases in American legal history when he decided to sue himself for the violation of his own civil rights, according to The Virginian-Pilot.
Filing his case in the form of a 7-page handwritten letter, Brock reportedly explained that "I partook of alcoholic beverages in 1993, July 1st, as a result I caused myself to violate my religious beliefs ... This was done by my going out and getting arrested, which caused me to be in prison and receive a six-digit ID number ... For violating my religious beliefs, I want to pay myself 5 million dollars, but ask the state to pay it in my behalf since I can't work and am a ward of the state." We should also point out (via Needles) that, to his credit, Brock said that once he was released he would pay the money back.
Is it really possible to sue yourself?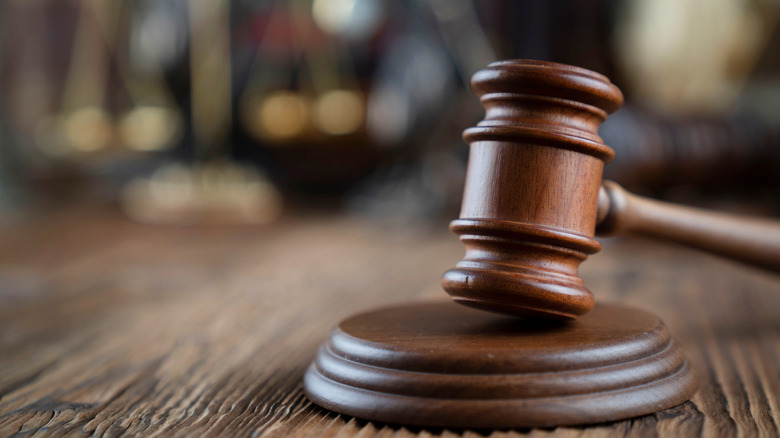 Shutterstock
As for the question of his lawsuit: the short answer? No. As reported at the time in The Virginian-Pilot, though Robert Lee Brock's self-litigation case did indeed reach court, Judge Rebecca Beach Smith was quick to dismiss it as a legal nonsense, claiming that "Plaintiff has presented an innovative approach to civil rights litigation ... His claim and especially the [$5 million] relief sought are totally ludicrous."
But Brock's hair-brained scheme wasn't his first attempt at using the justice system to his advantage. According to documents obtained by Needles, the prisoner filed 29 complaints in a single year and was fast becoming notorious for wasting the court's time. After Brock sued one of his fellow inmates, the court opted to remove his ability to litigate, claiming: "None of Brock's allegations have ever been found by any court to have any merit. Because Brock's repeated, frivolous claims have placed a significant burden on this court, as well as on the district court ... we hereby impose sanctions upon Brock pursuant to Federal Rule of Appellate Procedure 38."