The Tragic Death Of Lenny Bruce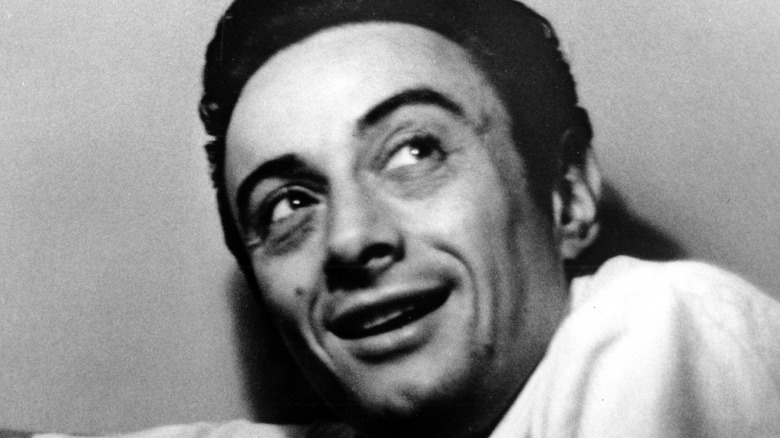 Michael Ochs Archives/Getty Images
When Lenny Bruce started his career in the late 1940s, he changed comedy forever. Bruce made profane observations about society and built his reputation as a counterculture comedian and satirist, and people would love or hate him. Bruce would use his humor to denounce racism and talk about sex, drugs and alcohol (via ThoughtCo.). Unsurprisingly, he was arrested several times for obscenity and would spend years in legal battles.
In 1961, Bruce was charged with violating California's obscenity law at San Francisco's Jazz Workshop. He was also arrested multiple times for drug possession and was not allowed to perform in England (via Refinary29). After being banned in many states, Bruce started to struggle with money.
According to David M. Skover, co-author of "The Trials of Lenny Bruce, The Fall and Rise of an American Icon," things have changed for comedians after Bruce's death. "The very idea of prosecuting a comedian for off-color language ended. Thus, it's really Lenny's legacy that he opened up the comedy club as the greatest free speech zone in America" (via NPR).
Lenny Bruce had a tragic death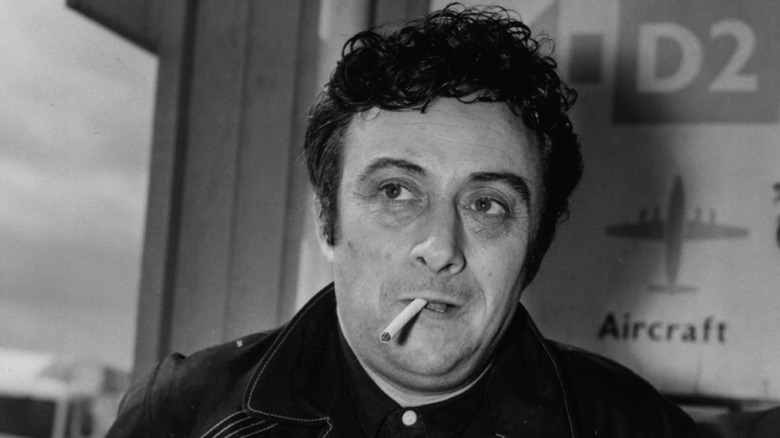 Dove/Getty Images
Nothing could stop Bruce. He lost his cabaret card in almost every state and could only perform in California and Florida. During the 1960s, the actor was arrested several times for drug possession. According to The Fix, one of his lawyers said that "he was a guy quickly sliding down, into drugs."
Bruce died in his home in Hollywood Hills in 1966. According to The JC, his body was found in his bathroom with a syringe in his arm. On the same day, he had received a foreclosure notice, but his death was not a suicide. When the police arrived, they found a kettle of water turned on and an electric typewriter with an unfinished sentence. According to Los Angeles Times, he wrote: "Conspiracy to interfere with the 4th Amendment const..." Bruce's death was listed as acute morphine poisoning caused by an accidental overdose. He was 40 years old.
Some people blamed his endless legal battles for his death, and he was considered a free-speech martyr (via The Fix). In 2003, nearly 40 years after his death, Bruce was posthumously pardoned by New York Governor George E. Pataki.
Bruce's work has inspired several comedians in the United States, including Richard Pryor. In 2008, Kitty Bruce, his only child, founded The Lenny Bruce Memorial Foundation, which aims to educate people about the risks of alcohol and drug (via National Comedy Center).