What You Didn't Know About Jackie Chan's Singing Career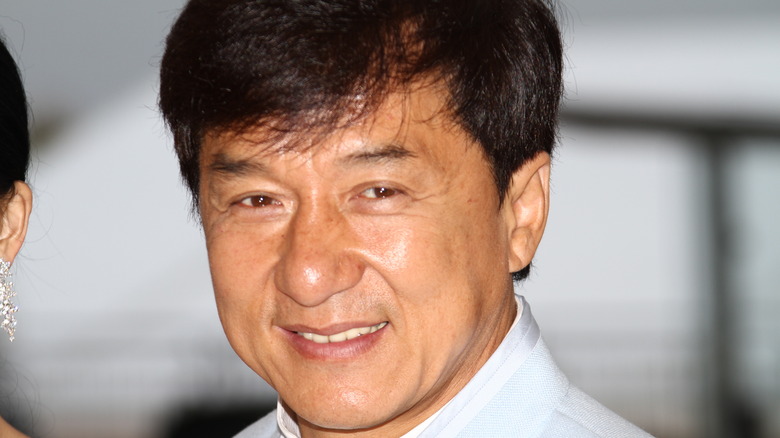 Shutterstock
Jackie Chan is one of the most well-known action stars in the world, with a career spanning nearly 60 years. The actor was born in Hong Kong on April 7, 1954, but his parents moved the family to Australia when he was six years old. Chan was sent back to Hong Kong one year later to attend a strict boarding school, where he had his first contact with martial arts.
Chan started his career in China as an actor and stuntman during the 1970s. He's known for not using a stuntman himself in his action scenes, and was deeply inspired by Bruce Lee. "One of my posters says 'The Second Bruce Lee — Jackie Chan' but the 'Second' and 'Jackie Chan' are much smaller than the huge 'Bruce Lee,'" he said during a press conference.
The actor became famous for his physical humor in action movies. Besides his popularity as an actor, Chan has established himself as one of Asia's greatest  directors. He was already a star in Asian cinema when he finally broke through in Hollywood with 1995's "Rumble in the Bronx."
Jackie Chan is also a singer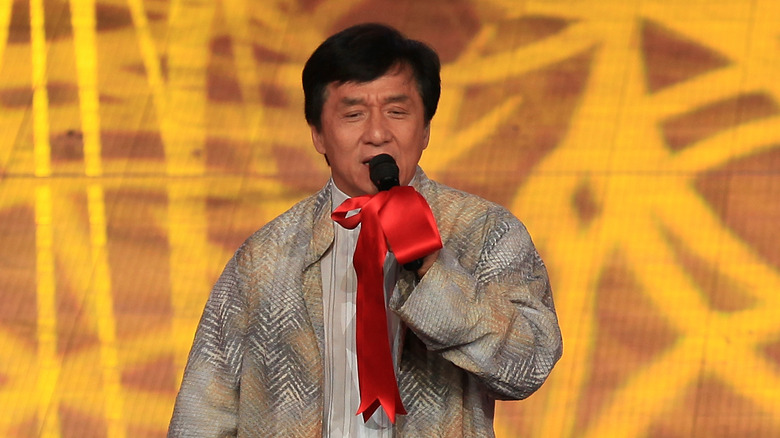 Shutterstock
Although most people might recognize Jackie Chan as a talented actor, not many people are aware of his musical career. When Chan was seven years old, he started to study singing, martial arts, acrobatics, and mime (via Britannica). The multi-talented performer actor has had the chance to use everything he learned in his career.
Chan started his recording career in the 1980s. He's released 20 albums in five different languages, including English and Cantonese (via Cinema Blend). In 1980, Chan sang "The Young Master" in his movie "Kung Fu Fighting Man." Since then, Chan became known for recording songs for his films. He's particularly popular in Asia. In 1984, Chan received a Best Foreigner Singer Award in Japan. Ten years later, the Royal Hong Kong Police used his song "Hero Story" for recruitment advertisements. TV Tabloid reported that Chan had recorded more than 20 solo albums (in several different languages) over the years.
In 2014, Chan announced a new musical endeavor. He decided to manage the career of other musicians, starting with the K-Pop group JJCC. According to Billboard, Chan was involved in choosing the band members.