This Is One Of Steven Van Zandt's Biggest Regrets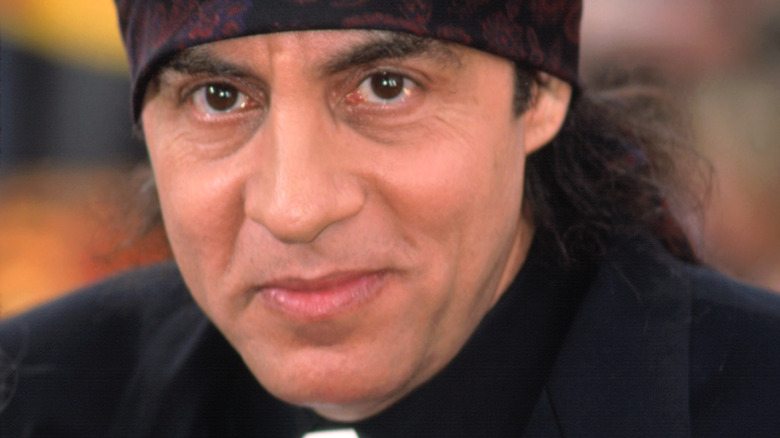 Shutterstock
As an iconic guitarist, talented actor, and one of rock legend Bruce Springteen's best buddies, Steven Van Zandt seems to have it all. And he does now, but the musician and producer admits that he also has regrets over his long artistic career, one big one in particular.
Van Zandt, also known as Little Steven or Miami Steve, is the longtime guitarist for Springsteen's E Street Band. He first met Springsteen as a teenager at the Hullabaloo club in Middletown, New Jersey. They became fast friends with Van Zandt joining Springsteen's early bands and co-founding the E Street Band in the early 1970s.
But in 1984, Van Zandt made a decision that would impact the next 15 years of his life and haunt him for years to come. He quit the E Street Band to strike out on a solo career. "It was a mistake I've never recovered from. Financially, it was apocalyptic," he told Rolling Stone in a 2019 interview.
His solo career tanked by the early 1990s and he calls the decision to leave the E Street Band "the one defining moment" of his life. But it's a little more complicated than that because, in addition to embarking on a solo music career at that time, Van Zandt also created Artists United Against Aparteid in 1985.
Little Steven and the Disciples of Soul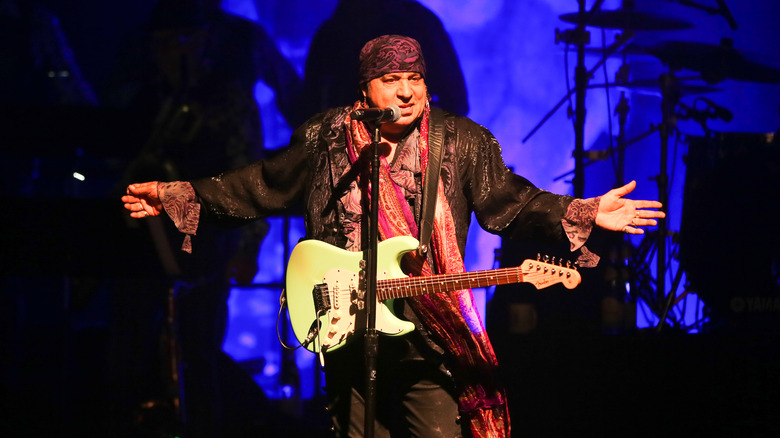 Shutterstock
The activist helped bring an end to the politically and socially racist system of white minority rule in South Africa. "We did take years off the life of the South African government," he told Rolling Stone, "but is that worth losing all my friends, all my power base, all my juice, all my celebrity capital, to save a few lives?" His answer? "It was."
But he questions that fateful decision in leaving the band and says his life would have turned out differently had he made a different choice. He says he looks back and wonders if he could have done what he and still stayed with the band. "I would have had the perfect life," he explained.
Some could argue that he actually does now. He's been married to his wife Maureen Van Zandt for more than 38 years (via IMDb). In 1999, he was offered the life-changing role of Silvio Dante in the hugely successful HBO mafia hit "The Sopranos," which is still very popular today. He still has his solo group Little Steven and the Disciples of Soul. He runs his own record label called Wicked Cool and produces his Underground Garage radio channel on SiriusXM (via Billboard), not to mention numerous other ventures and awards to his name. Oh, and he still tours with Bruce Springsteen and the E Street Band every few years when Bruce calls.