The History Of The Olympic Anthem Explained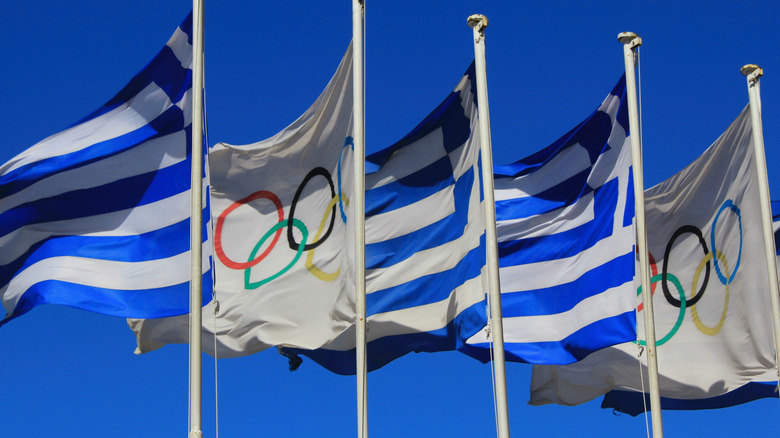 Shutterstock
The anthem which accompanies the raising and lowering of the Olympic flag, known as the Olympic Hymn, has been played for virtually all of the games since 1960 (via the International Olympic Committee). Previously every host country had its own unique music for these events, with the lyrics of today's anthem having only been heard at the 1896 Games. The language it is sung in has varied since its standardization, with most host countries presenting it in Greek, English, or their own language (though in some cases an instrumental version has been performed instead). 
In 1896, decades after independence from the Ottoman Empire and centuries after the original games were banned under Roman rule, the ancient tradition of the Olympics was revived in Athens (via History). While technically an international competition, the revived games were proportionally dominated by Greek athletes and culture. Consequently, the first Olympic anthem was the product of two Greeks — its lyrics were written by poet Kostis Palamas, while its music was composed by Spyridon Samaras (via Greek Reporter).
The work of Kostis Palamas inspired Greece in World War II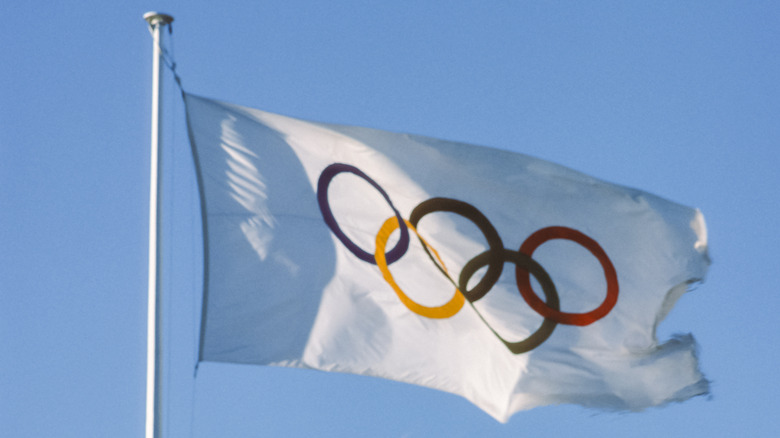 David Madison/Getty Images
The lyrics of the Hymn reflect the peaceful ends that many tie to the purpose of the modern Olympics — with 'fraternity and friendship' being the core virtues it espouses (via The Sun). The lyrics are very much in line with their author Kostis Palamas, whose goal as a poet was to modernize the genre in Greece and diverge from the confines of traditional works (via Britannica). To this day, he is revered in Greece as a literary pioneer, and his reputation led to a remarkable show of unity in 1943. 
By this point, Greece was occupied by Germany — a response to their Italian ally's mismanaged and logically questionable invasion. Although the Germans had strict rules in place for civilian activity, this was when Palamas and his wife passed away. The Greek people were undeterred by the threat of German punishment and gathered into a procession of 100,000 people to honor the revered wordsmith — far too big for the local German soldiers to do anything about (via Greek Reporter).