This Is How Prince Predicted His Own Death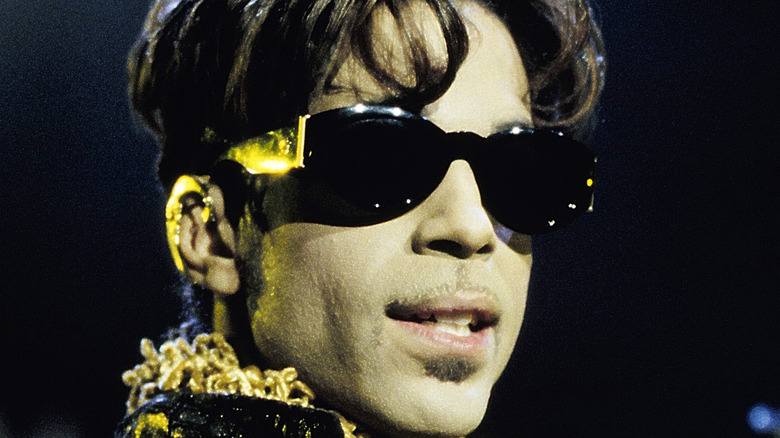 Tim Mosenfelder/Getty Images
Prince would have celebrated his 63rd birthday last month. But unfortunately, he died at the age of 57 on April 21, 2016 (per NPR). He was found dead in an elevator inside his Paisley Park estate.
The Minneapolis-born singer's death saddened fans and left the music industry he worked in for nearly four decades in shock. The autopsy report would reveal that Prince died of an accidental drug overdose caused by an extremely high level of fentanyl — an opioid drug that can kill with even a small amount, per Associated Press. Prince was survived by his six living siblings. Despite confirmation of what led to his death, the iconic Grammy-winning artist apparently predicted his demise.
According to Prince's younger sister Tyka Nelson, the artist knew that his life was coming to an end, per People Magazine. In her 2017 interview, Nelson said a few years earlier, her older brother expressed feelings of wholeness and satisfaction of his life. "About three years ago he called ... he said, 'I think I've done everything I've come to do,'" she said.
Prince saw his end before his death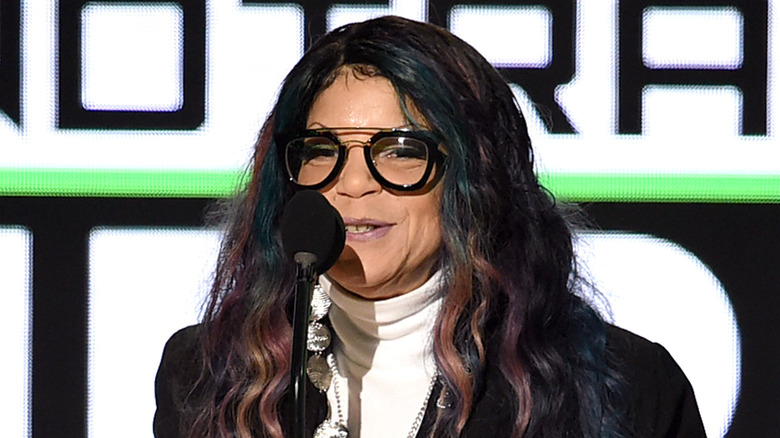 Kevin Winter/Getty Images
Tyka Nelson (pictured above) believes that her brother's message was an effort to prepare her for his impending death.
It was apparently something that Prince and their father spoke about often, and his repetition of it established that he sensed something. "My dad and Prince always spoke in these types of riddles ... he knew [he was going to die soon]. And he was preparing me. It's very clear," Nelson told People Magazine.
In the days after their conversation, Nelson was broken by his words, but said it also gave her time to process the worst that could happen. She included that time period up until his death as her time to grieve, compared to fans who grieved his loss after the news of his death.
"I've had two years to deal with it, but there's a lot of people that have only had from April to now, so I guess I would say give it another year and a half, and maybe you'll be where I'm at," said Nelson.
Before Prince's death, she says the two shared some laughs and hugs, and most importantly, she was long prepared for what was to come.
Tyka Nelson, who is two years younger than her brother, shares the same mother and father as Prince. She is also his only full sibling. His five other siblings were from his parents' previous and subsequent marriages to other partners, per Billboard.