Gary Rossington's Emergency Heart Surgery: Details We Know So Far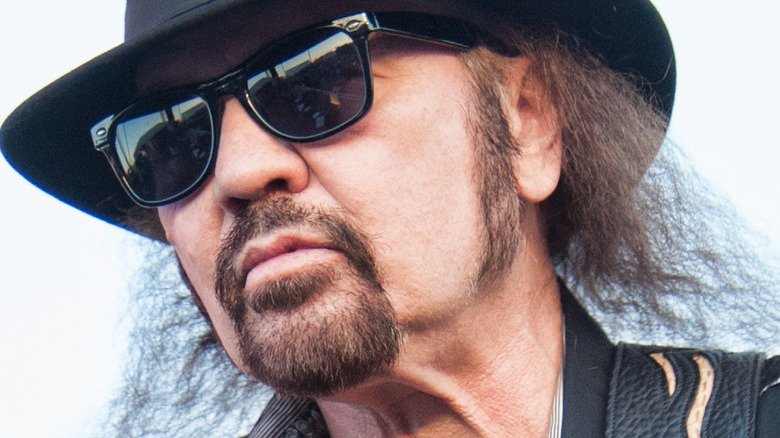 Shutterstock
Gary Rossington, the final living original member of Southern rock band Lynyrd Skynyrd, is out of the hospital following emergency heart surgery. To USA Today, Ross Schilling of Vector Management stated, "Gary is home in Alpharetta, GA recovering from heart surgery. We expect a full recovery and look forward to him returning to the stage in the near future." The official Lynyrd Skynyrd Instagram stated, "Our thoughts and prayers are with Gary Rossington as he recovers from emergency heart surgery. Gary is home resting and recovering with his family He wants everyone to know he is doing good and expects a full recovery."
While we don't have any details about the surgery, this isn't the first time the band's lead guitarist and co-writer of "Sweet Home Alabama," "What's Your Name," and "Simple Man" has dealt with heart problems. Back in 2015, Rossington had a heart attack that forced Lynyrd Skynyrd to cancel their entire tour, as per Ultimate Classic Rock. The following year, he underwent emergency surgery — to either repair or add stents from a quintuple bypass he'd had back in 2003. In 2019, he also had a heart valve replaced, which caused the band to postpone a number of shows on what was supposed to be its farewell tour. Or as Rossington himself offhandedly said on CNN, "I've had heart attacks on stage a lot."
Lynyrd Skynyrd is currently on their Big Wheels Keep on Turnin' farewell tour. Rossington "encouraged the band to go perform in his absence."
Lynyrd Skynyrd's fateful airplane crash in 1977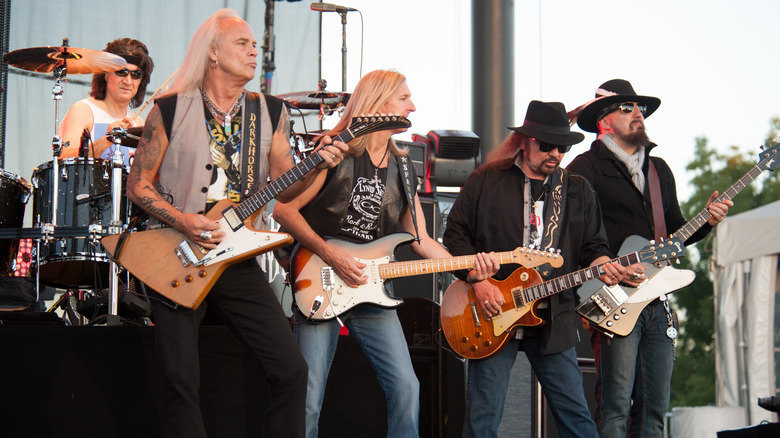 Shutterstock
Gary Rossington isn't the only member of Lynyrd Skynyrd who's confronted death head-on. Back in 1977, three of the band's original members — Ronnie Van Zant, Steve Gaines, and Cassie Gaines — died when their plane crashed in a wooded area of Mississippi when trying to perform an emergency landing. Rossington was on board at the time, as History explains, but along with 20 other passengers survived.
Lynyrd Skynyrd had chartered Convair flight 240 out of Addison, Texas, during a tour after fellow rockers Aerosmith decided not to use the very same aircraft out of safety concerns. This decision led to one of the most tragic events in recent musical history, a pattern oddly repeated in the deaths of other flight-bound musicians such as Patsy Cline in 1963, Stevie Ray Vaughan in 1990, and Aaliyah in 2001, as per Mental Floss.
Currently, Lynyrd Skynyrd are on their farewell tour following a 15-month delay due to COVID-19. The 30-date U.S. tour started June 13 and runs through November 19, as the Lynyrd Skynyrd website states. "COVID turned our world upside down," the band's site says, "And since that time, we have been talking amongst the band, and realized that music has such a way of healing. Maybe it's not our time to go. And maybe it's our time to lift people's spirits and lives and bring back some joy and happiness after so much turmoil this past year. We're still standing, still keeping the music going."