The Sad Truth About Gram Parsons' First Attempt To Go Solo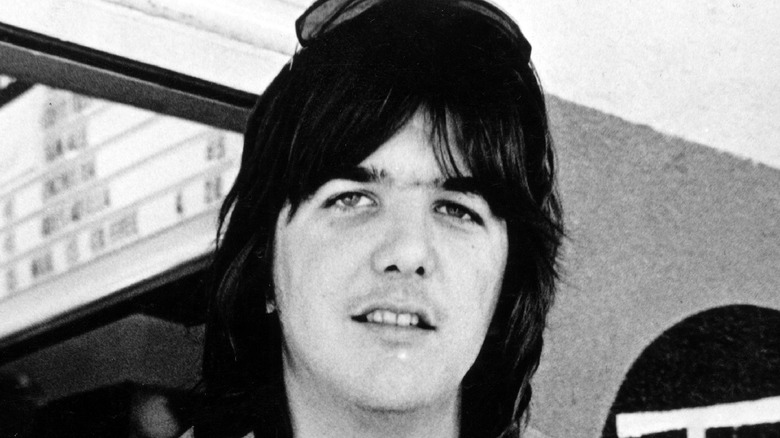 Ginny Winn/Getty Images
Although countless musicians since the 1950s have tried to add a dose of country to their rock 'n' roll or vice versa, it was only in the late '60s and early '70s that "country rock" became a thing. Much of it was thanks to Gram Parsons, the Harvard-educated (albeit briefly) Byrds singer-guitarist who was with the band for less than a year but nonetheless made a huge impact through his contributions on their 1968 album "Sweetheart of the Rodeo." After his exit from the Byrds, Parsons and the group's bassist, Chris Hillman, formed a new project called the Flying Burrito Brothers, and they, too, helped bring attention to the nascent country rock movement.
One reason why Parsons' name doesn't get mentioned too often outside the musical sub-genre he helped popularize is the fact that he died at the tragically young age of 26 on September 19, 1973. He didn't achieve much chart success during his short lifetime (not even with the Byrds), and he only got to release two records under his own name, including one posthumous album. One can only imagine how much Parsons could have accomplished had his prodigious drug and alcohol use not caught up with him, or if his first solo effort actually saw the light of day despite a difficult production process. Here's the story behind Gram Parsons' unsuccessful first try at a solo career.
Parsons' solo debut was supposed to be a star-studded affair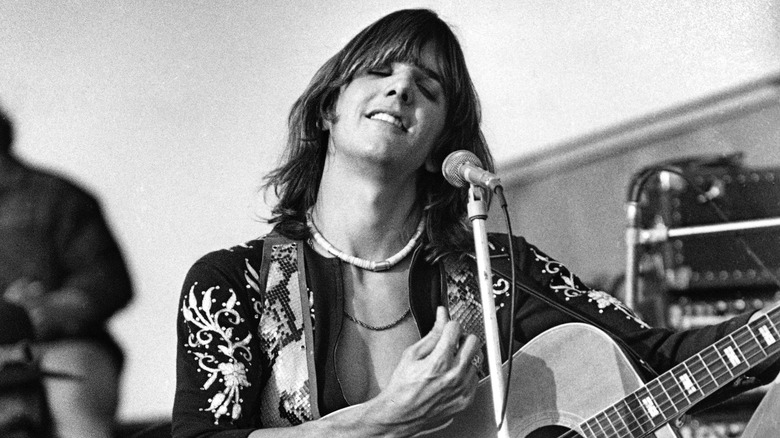 Robert Altman/Getty Images
By 1970, Gram Parsons figured it was about time for him to test the waters as a solo artist. As A&M Records apparently saw Parsons as a bad investment at the time, Terry Melcher promised the label's executives that he could make Parsons worth their while, given how he was the "white country [Jimi] Hendrix," as quoted by veteran BBC radio presenter Spencer Leigh on his website. The son of the legendary Doris Day, Melcher was an accomplished musician and producer who had previously worked with acts such as the Beach Boys and the Byrds, among many others (via Boston.com). True to form, he booked some top-notch talents to work on Parsons' solo debut album, including keyboardist Spooner Oldham and guitarists Ry Cooder and Clarence White. The latter was an interesting choice, as White ironically replaced Parsons in the Byrds in 1968.
Supposedly, the plan was to create an album that paid tribute to Parsons' favorite country artists, as he recorded cover versions of George Jones' "She Thinks I Still Care" and Patsy Cline's "I Fall to Pieces," as well as Roy Orbison's "Dream Baby." However, Leigh pointed out that the musician also worked on some original material during the recording sessions with Melcher.
Considering how Gram Parsons and Terry Melcher were both doing a lot of drinking and drugging at that time, it was inevitable that things would soon go off the rails.
The album eventually became a literal lost recording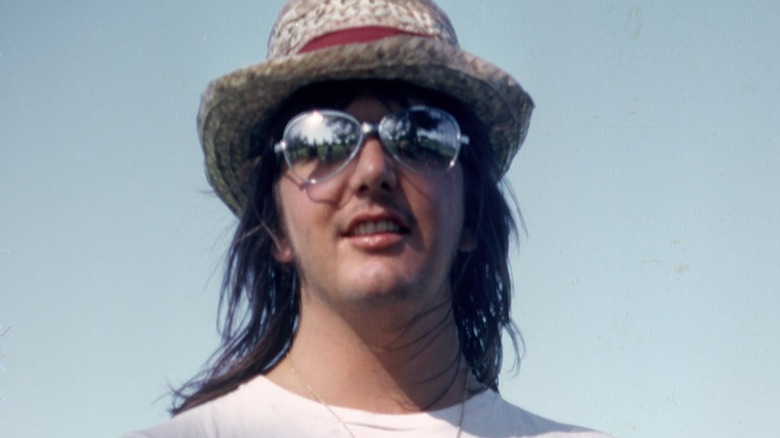 Ginny Winn/Getty Images
According to Spencer Leigh's website, the slow progress on Gram Parsons' debut wasn't helped by how Terry Melcher had become "paranoid" and "unhinged" following the series of murders committed by Charles Manson and his Family. The producer was, at one point, close friends with the cult leader, but was eventually targeted after he decided he didn't want anything to do with Manson and his musical ambitions.
By 1971, the project was still in development hell, but Melcher still thought he could get things back on track. In March 1971, he visited Parsons and his then-girlfriend, Gretchen Burrell, while they were in London and hanging out with the Rolling Stones. Melcher brought the tapes from their sessions so that Parsons could provide overdubbing, but he was no longer interested in pushing forward with the album. It seemed that the Stones were interested in signing him to their eponymous record label, but that didn't bear any fruit either.
Ultimately, it would be close to another two years before Parsons finally released his first solo album, simply titled "GP." As for the songs he recorded with Melcher? Nobody really knows where the recordings are, and it's been theorized (but not corroborated) that the tapes might have been destroyed when Parsons and Burrell's Laurel Canyon home burned to the ground. Either way, the two men primarily behind the project are no longer around to reveal what truly happened — Parsons died of an apparent overdose in 1973, while Melcher passed away in 2004.