Here's How Many Dead Bodies Have Been Found In The Hudson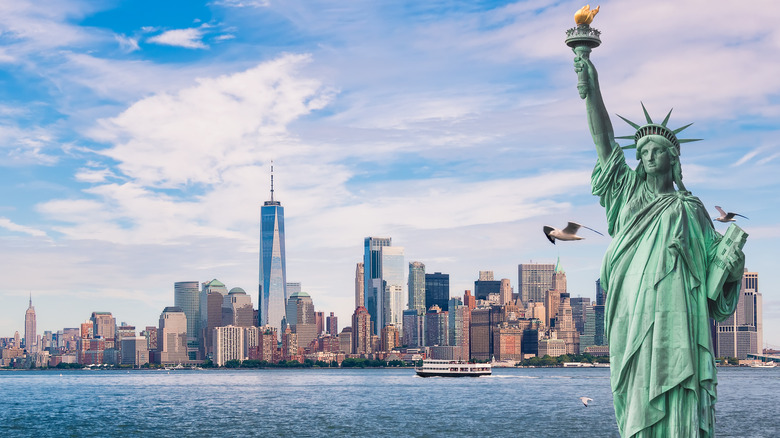 Shutterstock
New York's Hudson River is yet another example of the awesome power of nature. Up to three miles wide and carving a meandering path through the state, per Britannica, it is crucial to life in the region.
It was the site of several decisive encounters of the American Revolution (the battle of Tappan Zee among them), and later became (and remains) a vital transport link. According to MV Organizing, the Hudson allows for the transport of crucial commodities such as cement and road salt; it has been instrumental in the development of the region.
As Britannica suggests, the much-vaunted Big Apple may never have grown great enough to be named twice without the mighty Hudson. Nevertheless, the raging body of water also has rather a sinister reputation: for the sheer number of dead bodies that have been discovered in its depths. Here's the grim story of the corpses of the River Hudson.
It's impossible to say exactly how many bodies have been or are found in its waters, but MV Organizing suggests that around 59 are discovered every year. The majority of them reportedly originate from New York City (around 50), with Hudson County and Bergen County accounting for the remainder.
From pollution to Poe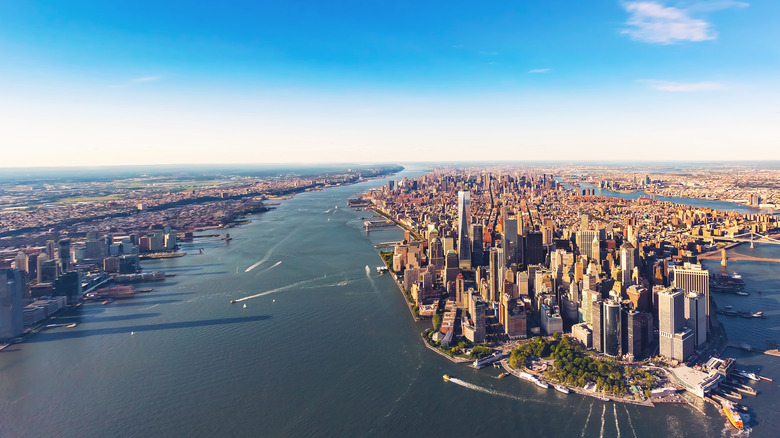 Shutterstock
Grisly tales of the bodies of the Hudson River regularly make headlines. On July 4, 2020, The New York Post reports, two were found within hours of each other: the first was a young Manhattan woman, recovered early that morning. That afternoon, the body of Umair Saleh was found in the water very close by, in the Morris Canal. Homicide investigations quickly ensued. In another devastating case, per Hudson Valley One, a girl of just 9-years-old drowned in June of 2021 while swimming with her family.
Killers have also disposed of their victims in the river. In 1841, reports Historic Mysteries, the corpse of Mary Rogers was found in the water near New Jersey, bearing marks around the throat that suggested she had been strangled before being disposed of in the river. The case has been an enduring enigma, and Edgar Allan Poe (who reportedly made regular visits to the store where Rogers had worked) wrote a short story "The Mystery Of Marie Roget" that was inspired by the tragic events.
The river has struggled with pollution over the years, to the extent that it's not just human bodies that are found rather regularly there: USA Today reported that the corpses of thousands of Atlantic menhaden fish were discovered in July of 2020, seemingly succumbing to a combination of pollutants and the rising heat of the water.