This Was The First Star To Be Placed On The Hollywood Walk Of Fame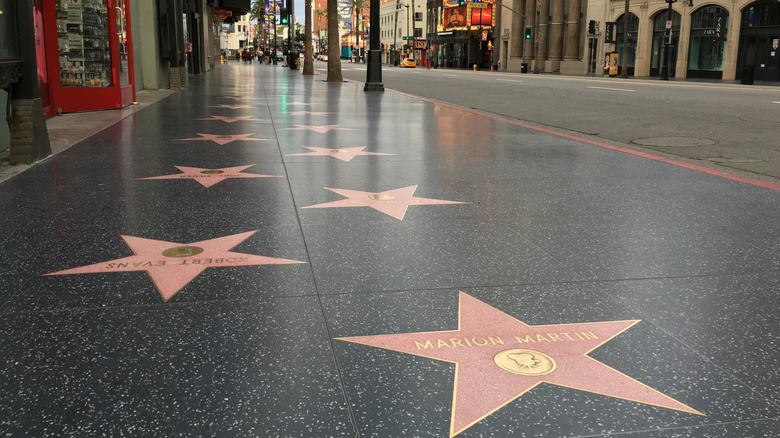 Shutterstock
In 1953, E. M. Stuart had an idea. Serving as the president of the Hollywood Chamber of Commerce at the time, Stuart was inspired to create a "walk of fame" to celebrate all things Hollywood. To that end, Stuart appointed a committee to study the feasibility of creating a walkway of stars that celebrated those involved in the burgeoning entertainment community. Where this moment of inspiration came from, is not widely known. However, according to Walk of Fame, Stuart may have gotten the idea for his walk from his visits to the famous Hollywood Hotel. In particular, the ceilings of the dining room were painted with stars that included the names of celebrities. Either way, Stuart proposed the idea to the Chamber, calling his walk a way to "maintain the glory of a community whose name means glamour and excitement in the four corners of the world." By 1956, the city of Los Angeles overwhelmingly agreed to the proposal and the Hollywood Walk of Fame was born.
As to the claim whose star was placed first in the Walk remains some controversy. According to History and Headlines, the plans for the initial Walk were to include eight celebrities: Burt Lancaster, Edward Sedgwick, Ernest Torrence, Preston Foster, Olive Borden, Ronald Colman, Louise Fazenda, Joanne Woodward and movie director Stanley Kramer.
The honor goes to a producer/director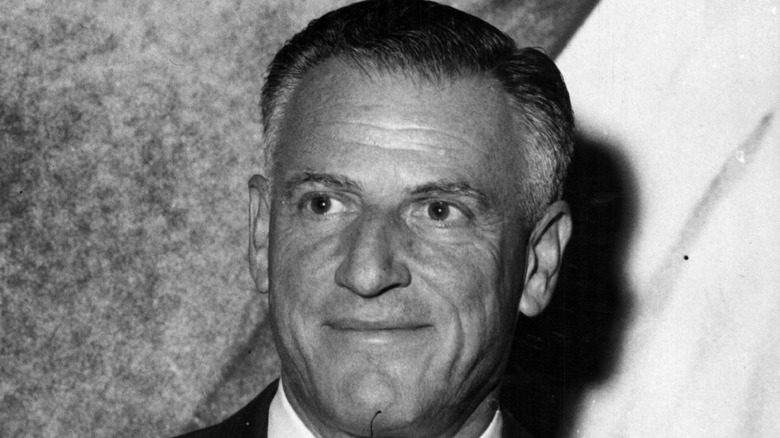 Keystone/Getty Images
It's widely (but wrongly) assumed that actress Joanne Woodward was the first celebrity to have a star placed on the walk. Winner of the Academy Award for Best Actress in the 1957 feature "The Three Faces of Eve," Woodward was part of the Walk's original plan to induct all eight celebrities at the same time. There was no intention, at the time, to have individual ceremonies for all eight stars (via Walk of Fame). However, according to History, Woodward's star was the first to be "dedicated"; meaning hers was the first to have a ceremony surrounding the event. But, it was not Woodward's star that was placed first on the Walk.
In fact, the first star placed on the Hollywood Walk of Fame didn't even belong to an actor. Stanley Kramer, producer and director had the honor of having his star placed first during the Walk's initial construction. Best known for movies like "It's a Mad, Mad, Mad, Mad World," "The Defiant Ones" and "Ship of Fools," Kramer's star was installed on the walk on March 28, 1960 (via Walk of Fame). The Walk, with its initial 1,558 stars (that included Joanne Woodward and Stanley Kramer's stars) was deemed complete and open for tourist's feet in the spring of 1961.