Here's Why Women In Afghanistan Are Fighting To Use Their Own Names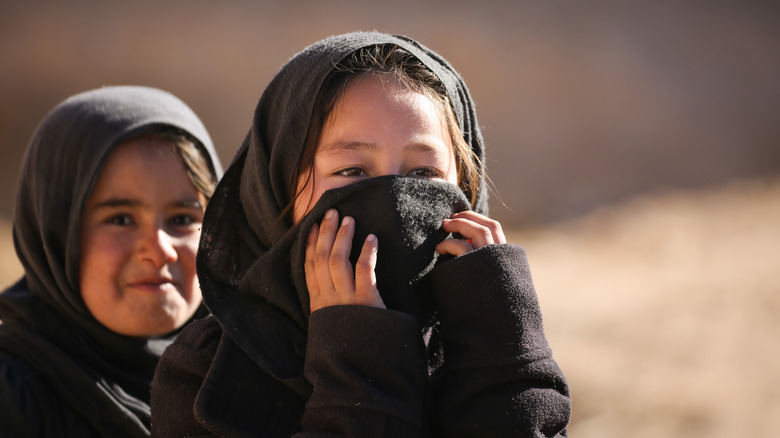 Shutterstock
"What's in a name?" is a question famously asked by William Shakespeare in "Romeo and Juliet." But for many Afghani women, the use of the name has become a major cultural battle — and for good reason. In many parts of the Eurasian country, women's names are considered so private that they are not mentioned outside of the family. That means that women's names remain unknown, even to trusted experts like government officials or doctors. Instead, women are referred to by their relationship to the oldest male member of their family, such as "mother" or "sister."
According to the BBC, the practice is so extreme that women's names are not revealed on their death certificates, tombstones, or their children's birth certificates. In addition, men don't discuss their female family members by name in public since the practice is considered dishonorable.
However, women's rights activist Laleh Osmany has started to fight against the tradition, launching a campaign about three years ago called "Where Is My Name?" Osmany's first task was changing Afghanistan's Population Registration Act so that women's names appear on their children's ID cards and birth certificates. After the petition passed through the Afghanistan Central Civil Registration Authority last year, Afghanistan's President Ashraf Ghani signed the bill in September 2020, per WION News.
Though emboldened by her victory, Osmany has cautioned that there is still more work to be done on the issue of women's names at large.
The Taliban's rise may stop progress for women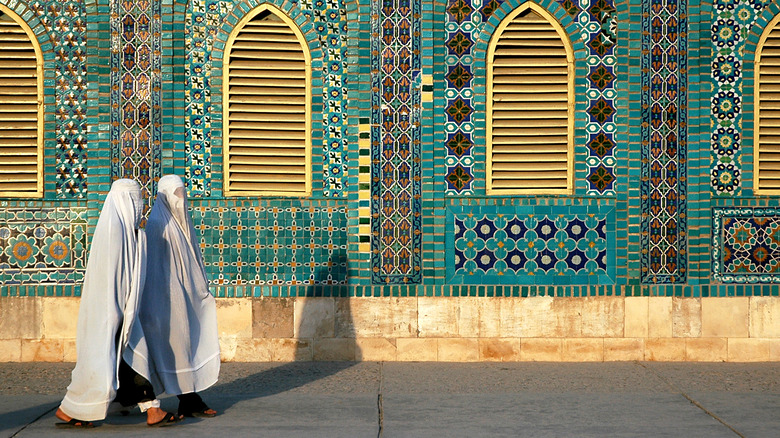 Shutterstock
Though Osmany's campaign has many fierce critics, some prominent figures in Afghanistan — such as Fawzia Koofi, a former Afghani MP — have voiced their support for the movement. "The matter of including a woman's name on the national ID card in Afghanistan is not a matter of women's rights – it's a legal right, a human right," Koofi said, per BBC. "Any individual who exists in this world has to have an identity."
Women's rights in Afghanistan have made incredible progress over the past 20 years. While women used to be denied schooling and confined to the home, increasing education across the country has helped women make inroads in areas like business and politics. However, with the withdrawal of American troops from the country, foreign policy experts are warning of potential setbacks. In a May report, the U.S. Director of National Intelligence warned that the Taliban was "broadly consistent in its restrictive approach to women's rights and would roll back much of the past two decades' progress if the group regained national power," per the Associated Press.
Already, northern areas of the country, such as Balkh, are beginning to see such ramifications. As reported by Voice of America, one female resident of the town said the Taliban are ordering women to wear a hijab and stay home unless they have a male companion to escort them.
Still, Osmany has vowed to continue her mission regardless of the difficulties ahead. "We will keep fighting until shame is removed from women's names," she stated.