The Devastating Death Of ZZ Top Bassist Dusty Hill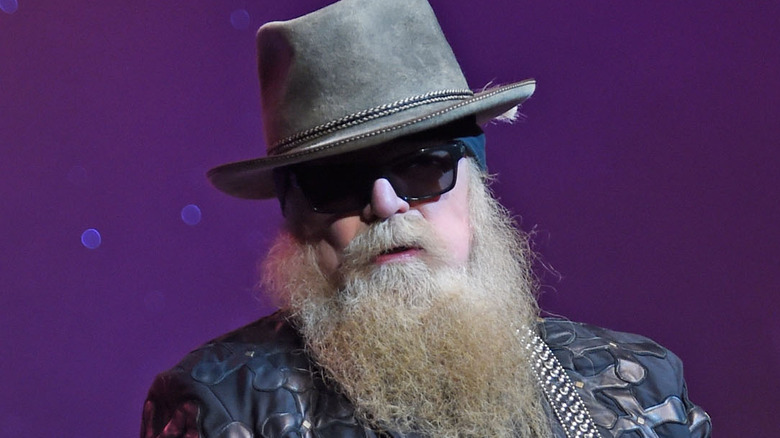 Stephen J. Cohen/Getty Images
When it comes to iconic American rock bands, ZZ Top is a hard one to beat. It feels like they've been around so long they've permeated the core of American culture. You can't see more than a couple of movies without having your ears pleasantly tickled by tunes like "Gimme All Your Lovin'," and lord knows you can't be around a jukebox for more than five minutes with hearing "Sharp Dressed Man." The band's iconic driving rhythm — and even more iconic beards — are the stuff of rock and roll legend. And none of these things would be true if ZZ Top bassist Dusty Hill hadn't been in the mix.
As Louder notes, Hill joined ZZ Top in 1969. To date, they've put out 15 albums, with a little something in there for everyone since their tunes tend to mix blues, rock, and a tiny touch of twang. If you look at Billboard, you'll see many of the band's albums ranked at 10 and up, with the lowest still peaking at No. 24 on the charts. Unfortunately, all of Dusty Hill's days of thrumming legendary drives with his "amigos" are behind him now — as is everything else.
A peaceful send-off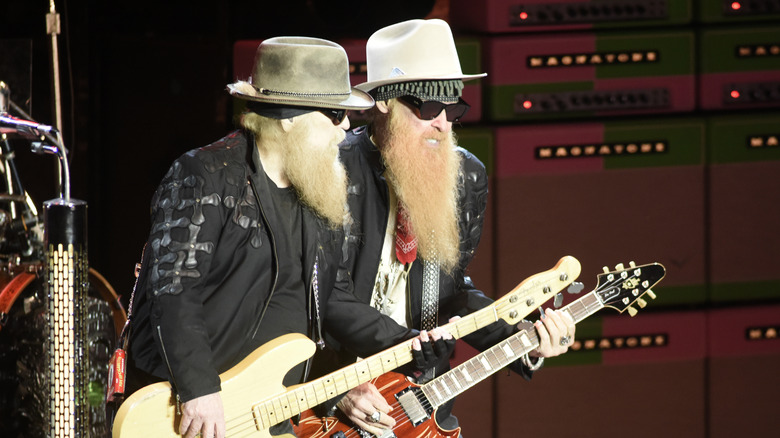 Tim Mosenfelder/Getty Images
It always sucks to hear when one of your favorite musicians finally bites the dust. It's like flipping through a book and hitting the end with 30 blank pages left until the back cover. At least with musicians, you'll always have their songs to bring them back to life if only for three minutes or so, and that's how fans are going to have to look at Dusty Hill.
In a post by ZZ Top's Facebook page on July 28, 2021, the remaining members of the band let the world know that their friend and bassist had died. The cause of death has yet to be released, but we can't even say he "lived hard and died young" since the musician went out the same way many of us feel is ideal: at home, peacefully asleep in his bed.
The band's statement read: "We are saddened by the news today that our Compadre, Dusty Hill, has passed away in his sleep at home in Houston, TX. We, along with legions of ZZ Top fans around the world, will miss your steadfast presence, your good nature and enduring commitment to providing that monumental bottom to the 'Top'. We will forever be connected to that 'Blues Shuffle in C.' You will be missed greatly, amigo. Frank & Billy"
It might hurt a bit to know that Hill's gone and ZZ Top will never quite be the same, but definitely, he lived an exciting, full life and exited this mortal realm at the age of 72.