Report Of Chadwick Boseman's Autopsy Revealed As Hoax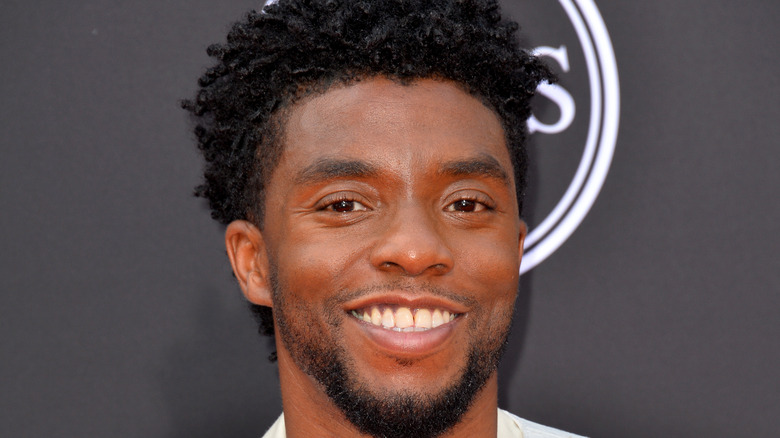 Shutterstock
The 2020 death of actor Chadwick Boseman came as a shock to most of his fans and to much of Hollywood. Boseman died of colon cancer at the age of 43 on August 28, 2020 (via Associated Press). It had progressed from stage three to four. He had been diagnosed with the illness four years earlier and never disclosed or made his condition known to the public. His quiet battle was a stunning revelation to many because during his initial diagnosis and treatment, Boseman took on some of the biggest roles of his career. One of those was Marvel's "Black Panther," the high-grossing blockbuster film that earned the Marvel Cinematic Universe its first Oscar, per Entertainment Weekly. He also filmed his final movie, Netflix's "Ma Rainey's Black Bottom," which earned him a posthumous Oscar nomination (via IMDb).
Despite a family statement confirming his cause of death and the length of time that he endured his sickness, there were conflicting reports that followed in the wake of his death. In September 2020, a claim from a now non-existent website called Toronto Today said that Boseman was poisoned and that his death was going to be investigated as a homicide, via IBTimes. 
A disturbing claim after Chadwick Boseman's death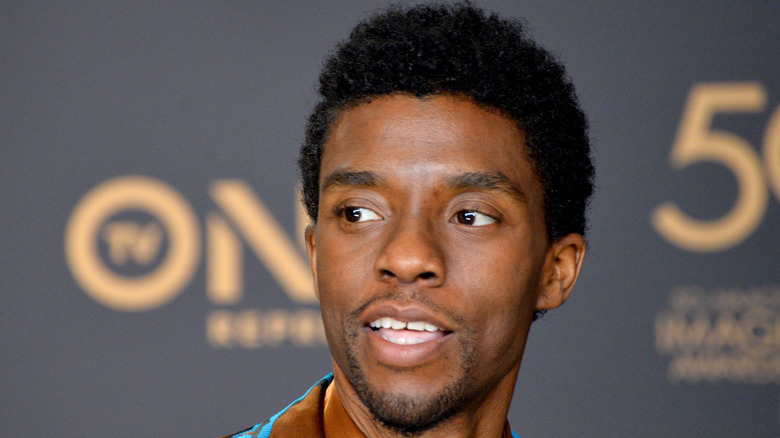 Shutterstock
The disturbing claim was unfounded, reported Reuters. Many of Boseman's fans had long speculated that he may have been battling an illness after a video of him last year showed him with a significant drop in weight. But after the public learned what led to his death, people knew that weight loss was just one of the many symptoms.
To date, no official autopsy report highlighting Boseman's cause of death has ever been released or made public online (via Politifact). And there is also uncertainty if an autopsy was actually performed. What is true is that based on all reports, Boseman was diagnosed with stage-four colon cancer in 2016, and at the time of his death, it had progressed to stage four, per The New York Times. According to WebMD, that particular stage is one of the final two levels of colon cancer and has a survival rate of only around 14% — a challenge even for a man who was a superhero.